Wave 2 Bounce - Market Analysis for Sep 7th, 2023
With the size of the bounce we are seeing off the morning low, I am leaning towards the fact that wave 1 is done, and that we have begun a wave 2 bounce. The target box for wave 2 is 4486-4515SPX. And, as long as the bounce remains corrective up into that zone, I am viewing it as a wave 2 bounce, setting us up for a wave 3 to the downside in furtherance of the [c] wave of wave [4] in blue.
As I noted earlier, the ideal target is in the 4270SPX region, wherein [a]=[c]. And, if the bottom for wave 1 is in place, then it would suggest that the .618 retracement of wave 1 in the 4499SPX region is an ideal target, for it provides us with a 2.00 extension (the standard target for a 5th wave to complete a 5-wave structure) right at the 4274SPX region, which has multiple points of confluence at that level.
A move through 4460, with follow through over 4470SPX confirms wave 2 is in progress. And, the next break down below 4400SPX, as I outlined earlier, is likely going to be pointing us down to the 4270SPX region. But, once wave 2 is in place, we can set our standard targets for waves 3, 4 and 5. For now, I just have them as a guestimate on the chart.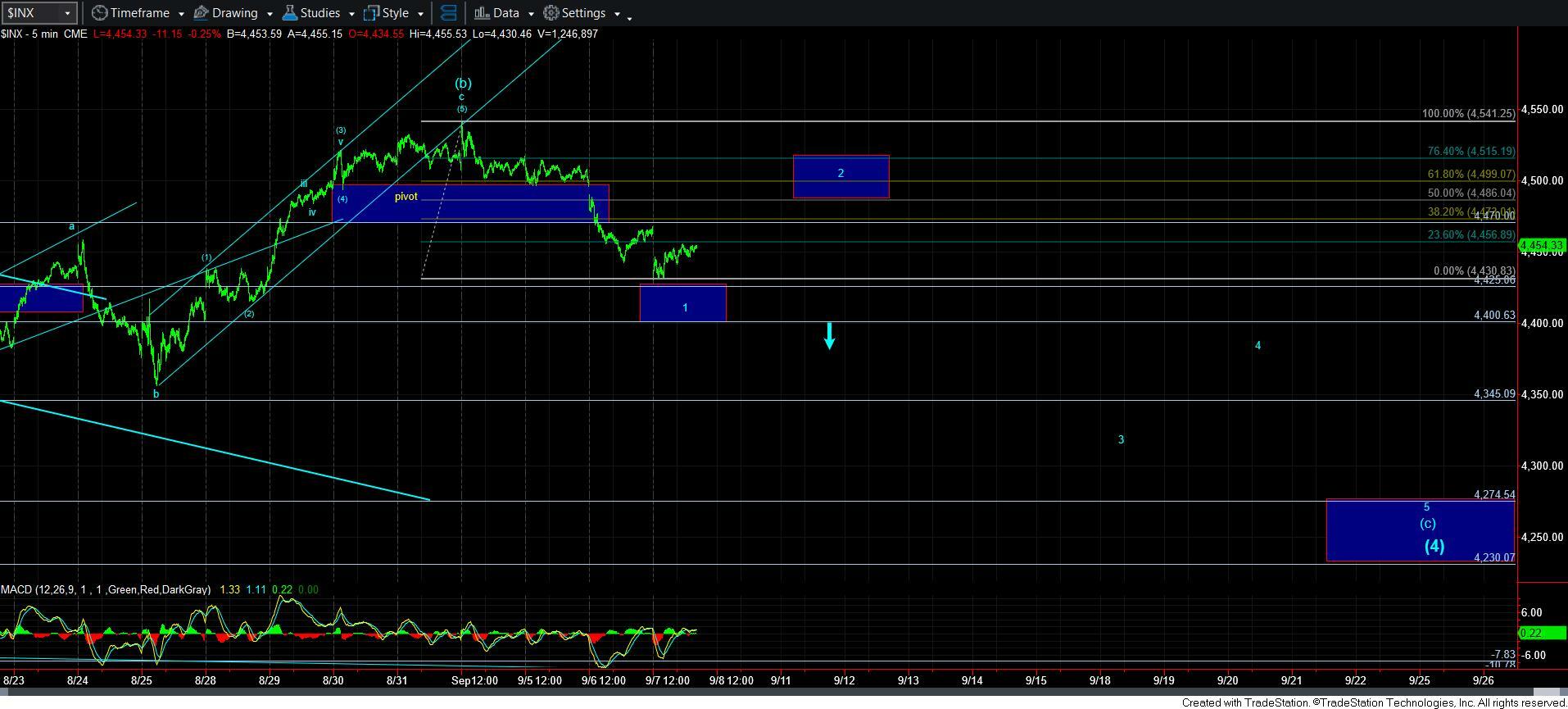 5minSPX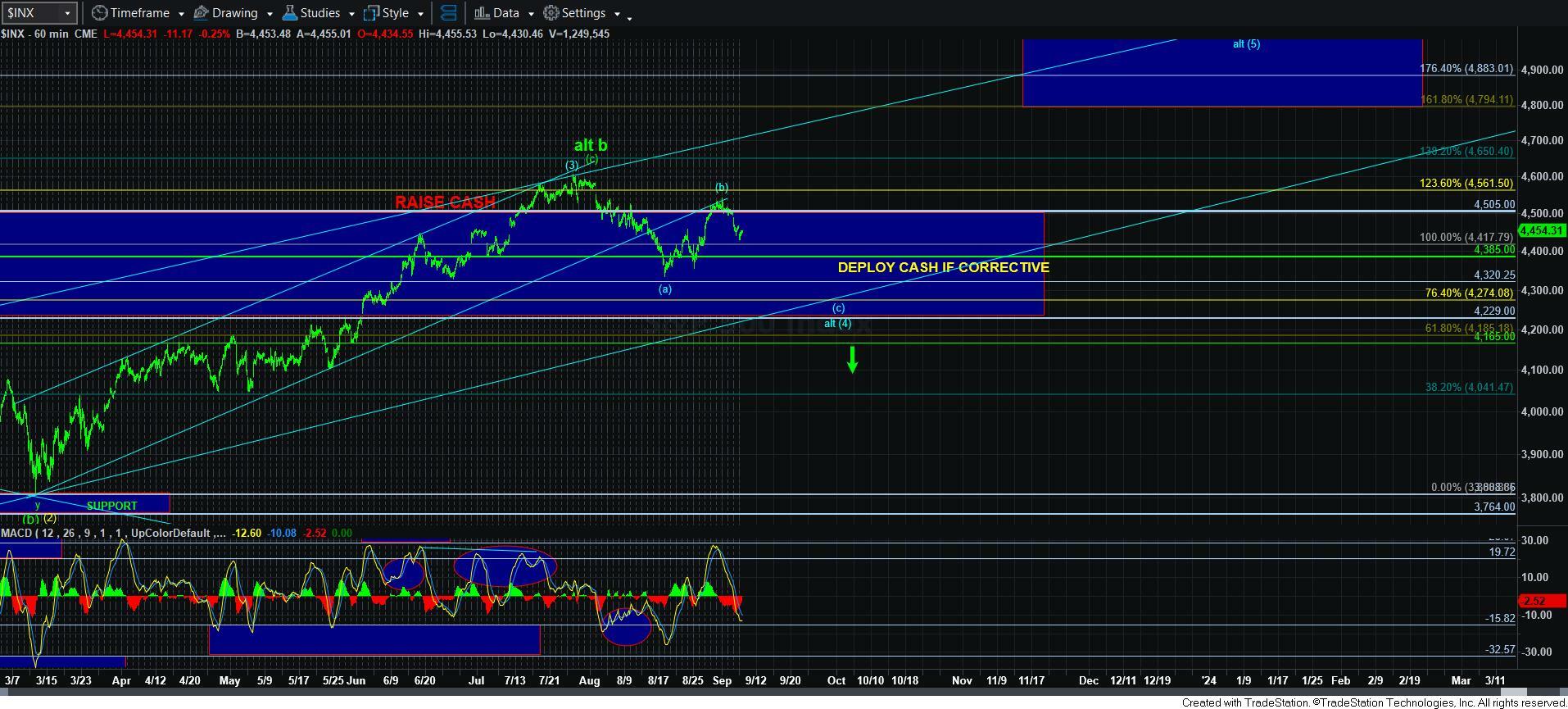 60minSPX