Well, the market has finally provided us with an indication that the leading diagonal is what we are dealing with. That means we are completing wave 1 of the [c] wave to 4300+. The only question now is if it has completed.
Support now is in the 4020SPX region. If we hold that support, it can be considered wave iv of the c-wave of [v] of 1. That would suggest we can still attack our ideal target for wave 1 at the 1.764 extension of waves [i][ii] in the 4070SPX region. However, a break down of that support clearly tells us we have begun wave 2.
Also, as you can see, I have a relatively large wave 2 target for right now. I am not sure how deep this wave 2 will take us, and we will need to see more action to make that determination. But, the main takeaway right now is that as long as this pullback holds over 3865SPX, we should be looking for a [i][ii] structure to develop off this support in the coming weeks to strongly suggest we are about to break out to the 4300+ region to complete the [c] wave we have been seeking for some time.
Moreover, this well aligns with the signal we recently got on the daily MACD, which suggests that a new uptrend has begun and we have plenty of room to the upside.
Of course, many have asked me what if our upper resistance for wave 1 at 4100SPX is not respected? Well, then I will have to again consider the larger triangle, with a move to 4120SPX from here being the d-wave of the triangle. But, that is clearly not my expectation at this time, even though I do not rely heavily upon leading diagonals as trading or investing cues. And, as far as the purple count is concerned, until I see a CLEAR 5-wave decline from any high, I simply cannot abide by this wave count potential for all the reasons I have outlined in many prior updates.
So, for now, I am seeking a topping indication for wave 1, and a clear corrective pullback below 4020SPX to suggest we are in wave 2. For those that are more conservative, you can allow wave 2 to complete and then wave for a clear wave structure for wave [i] of 3 to develop, which can then allow you to buy into a wave [ii] pullback and place your stops at just below the wave 2, wherever that ends. For those more aggressive, you can buy an a-b-c pullback in the coming week or so, and use 3865SPX as you general stopping area.
Lastly, I do want to add that even if we see a deep wave 2 down to the 3867SPX region (.764 retracement of wave 1), that still projects a minimum target for the [c] wave slightly north of 4300SPX.
5minSPX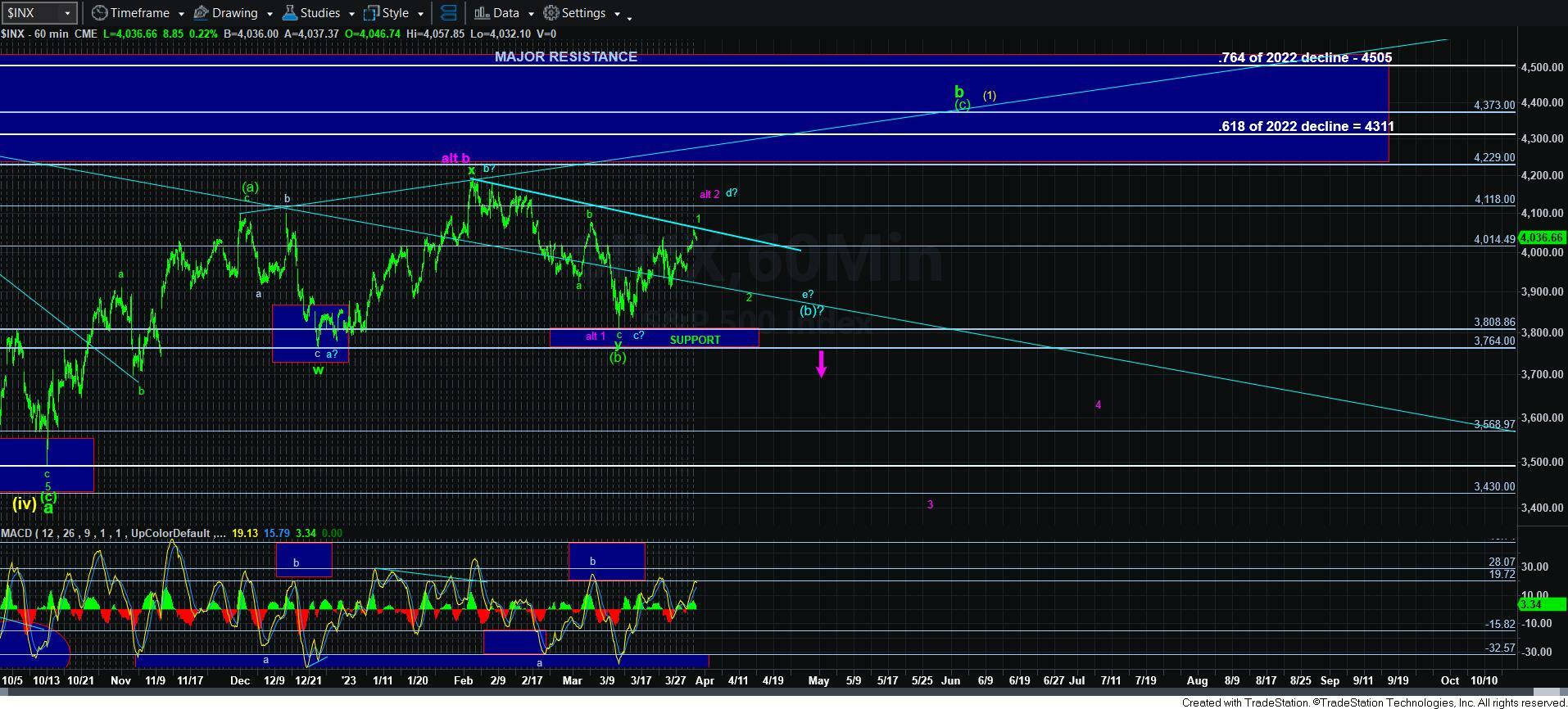 60minSPX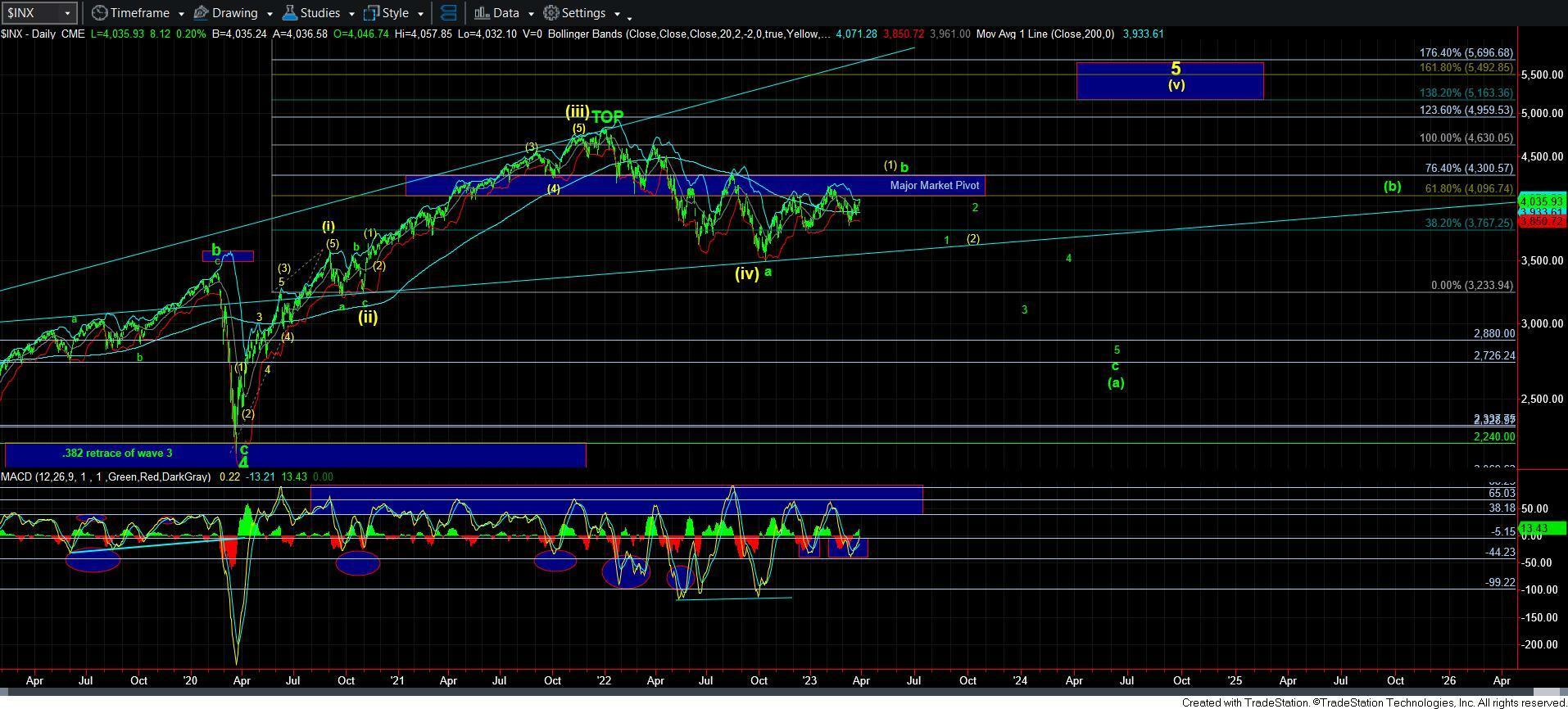 SPXDaily