Very Weak Closing - Market Analysis for Feb 8th, 2018
Yesterday, we were expecting the (a) wave to top out in the SPX in the 2730 region, to be followed by a drop towards the 2625. We also warned that the drop would likely be quite deep due to the differences in the lows between SPX and ES/futures.
Today, the market struck our downside target, and then some. In fact, it even broke below the prior SPX low today. Moreover, it closed at the lows, which is considered to be a very weak close.
While my ideal structure still calls for a rally to take us to the blue box overhead before we head down to the larger blue box below to complete wave (4), the depth of today's drop, along with weak closing has to make me consider that the b-wave topped at that 2730 region yesterday. Ultimately, it will be decided overnight and by tomorrow's open.
As long as the ES remains below 2630 overnight, pressure will remain down, and the cash index can actually point to the lower end of our target region in the 2425 region sooner rather than later. I have now shown this pattern in yellow.
So, the overnight action will likely decide which path the market takes. Again, while my preference has been to see a larger rally to take hold after we dropped today, the market is going to have to prove that by the open tomorrow. Otherwise, we are heading down to the lower end of our target box for wave (4) a lot sooner than I had expected.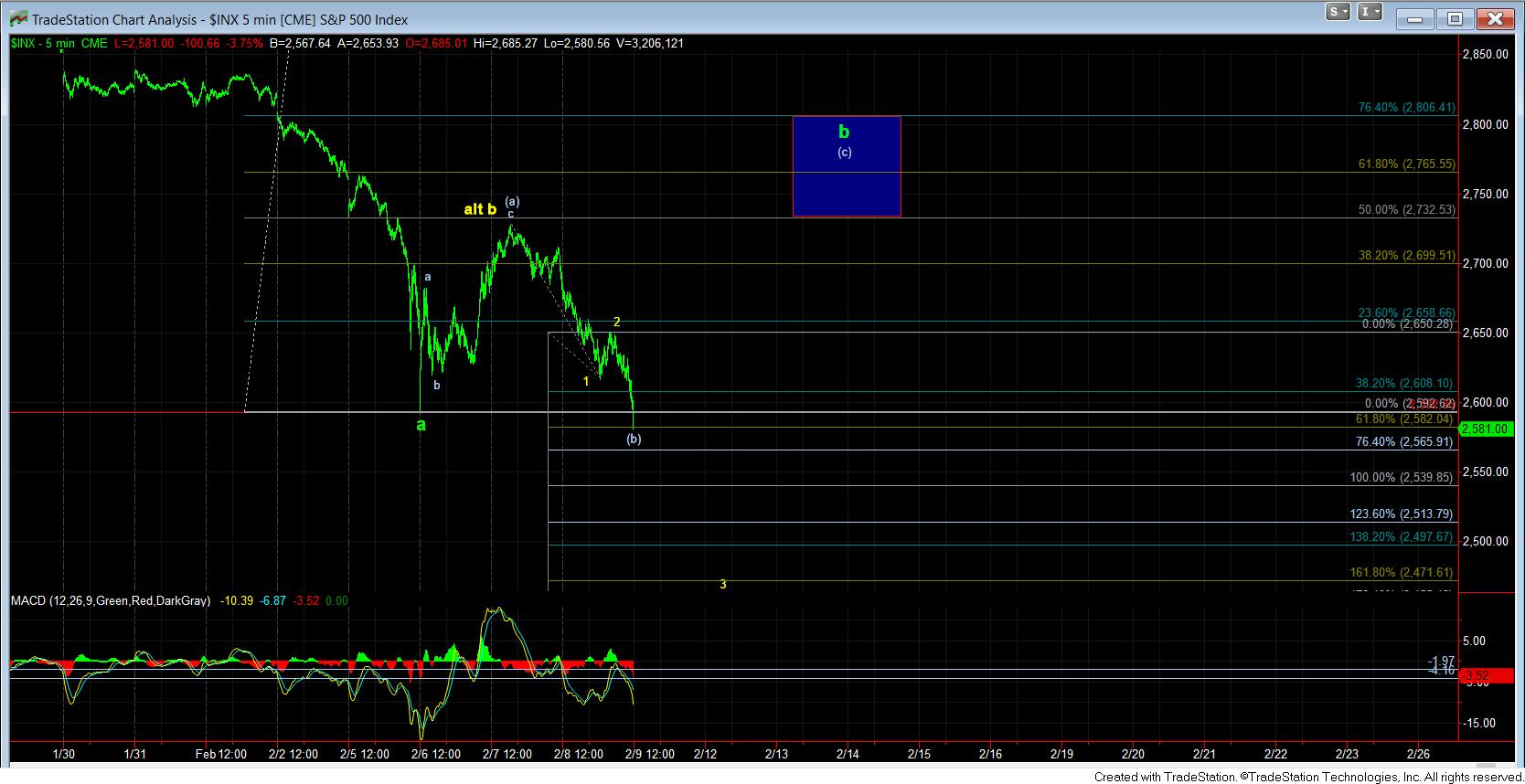 5minSPX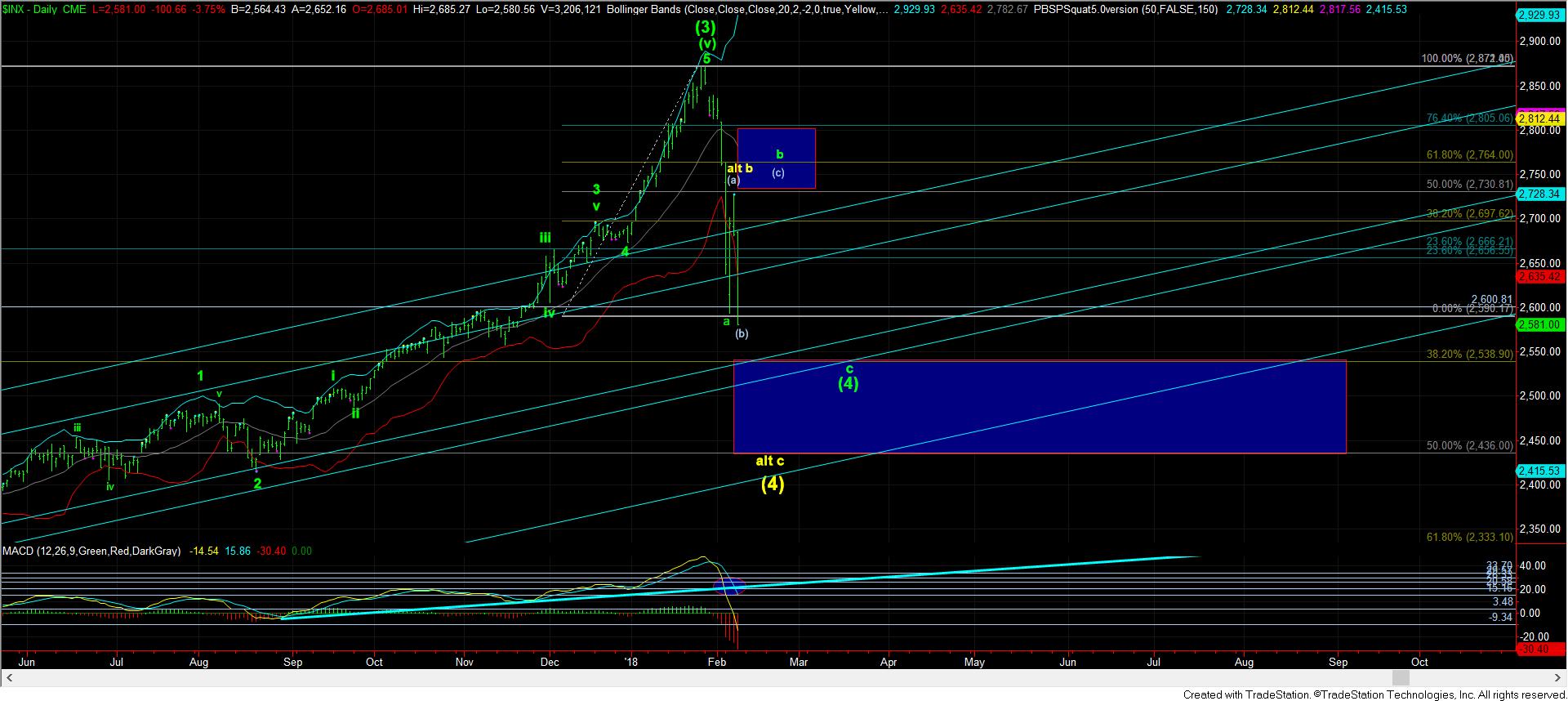 1SPXdaily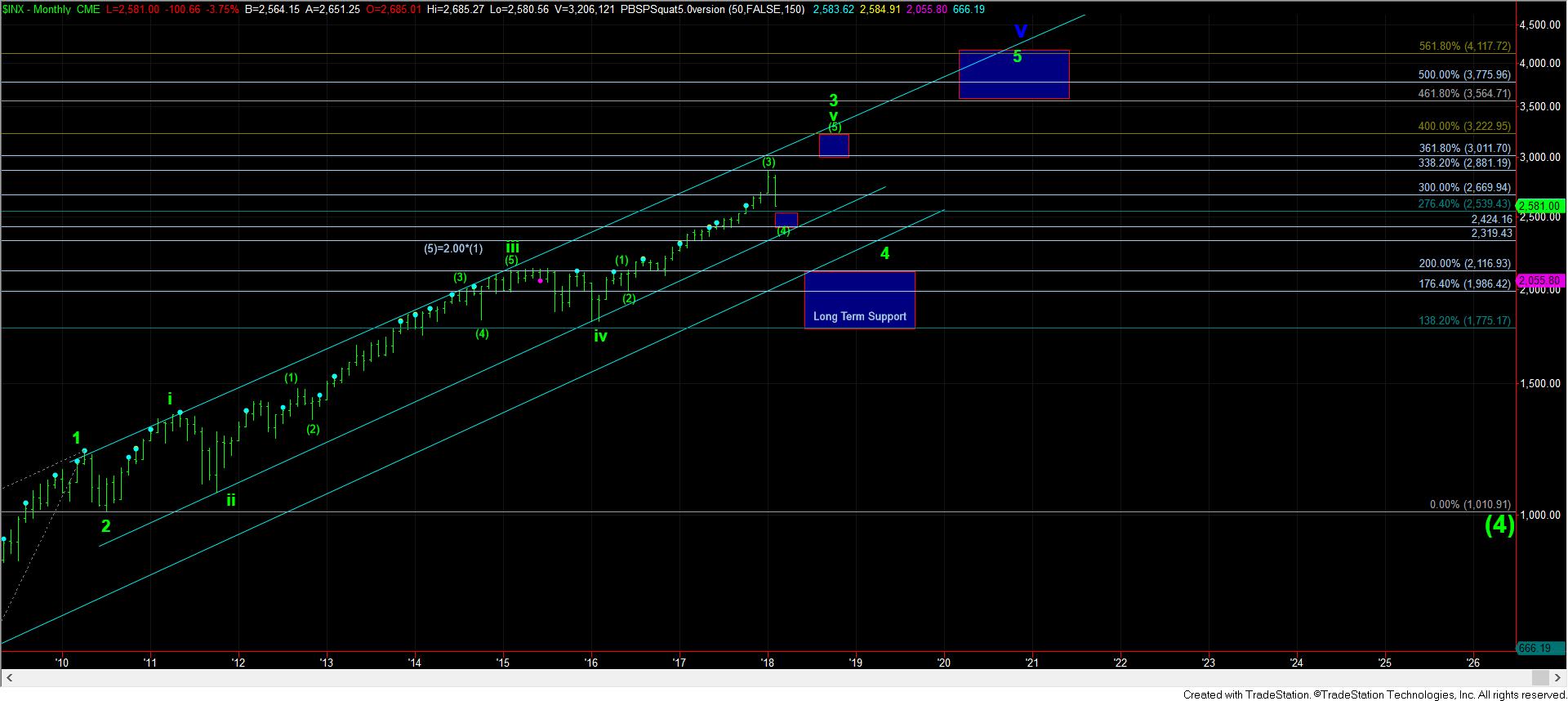 LONGTERMSPX