Very Defined Parameters - Market Analysis for May 10th, 2017
With today's action, the market has left us with very defined parameters in this region, so I will walk you through it simply, step by step.
As long as we remain above 2392SPX – yesterday's low – the market is still set up to head higher to our ideal target zone.
If 2392SPX should break before we break out over yesterday's high, then I would count the market as presented on the 5 minute chart, where we topped in a rare, non-overlapping, ending diagonal for the 5th wave of the (c) of b-wave, and we are heading down in a potential 3rd wave in the c-wave of wave (iv).
The first level we will be looking to break on the downside is the 2379SPX level, which would confirm that we are in the c-wave of (iv) down, or, alternatively, in the yellow wave 2 on the 60-minute and daily charts.
For now, our focus should remain on the 2392SPX level. If we hold that level, then I would still like to see us rally into tomorrow to complete wave v of the (c) wave of the b-wave. Into the higher blue box on the 5 minute chart.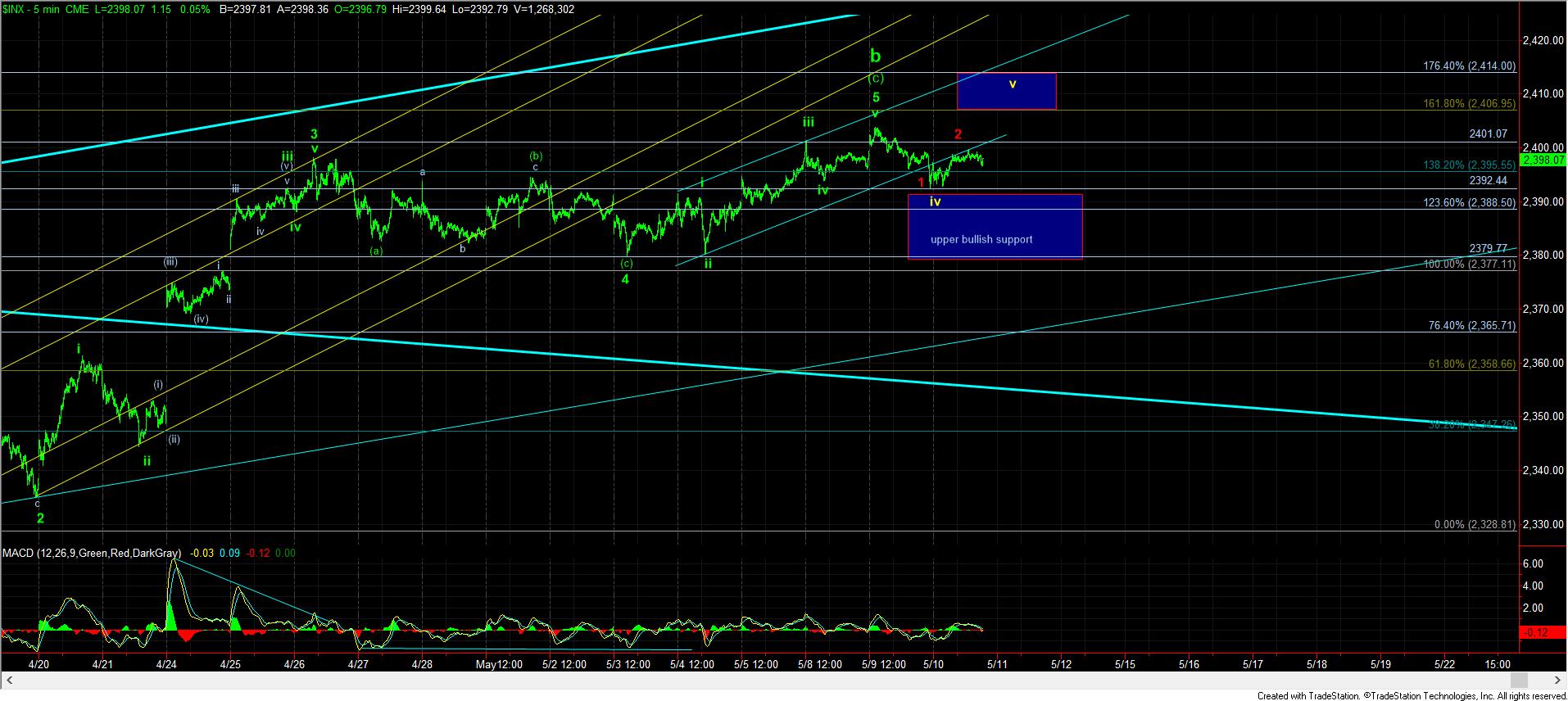 5minSPX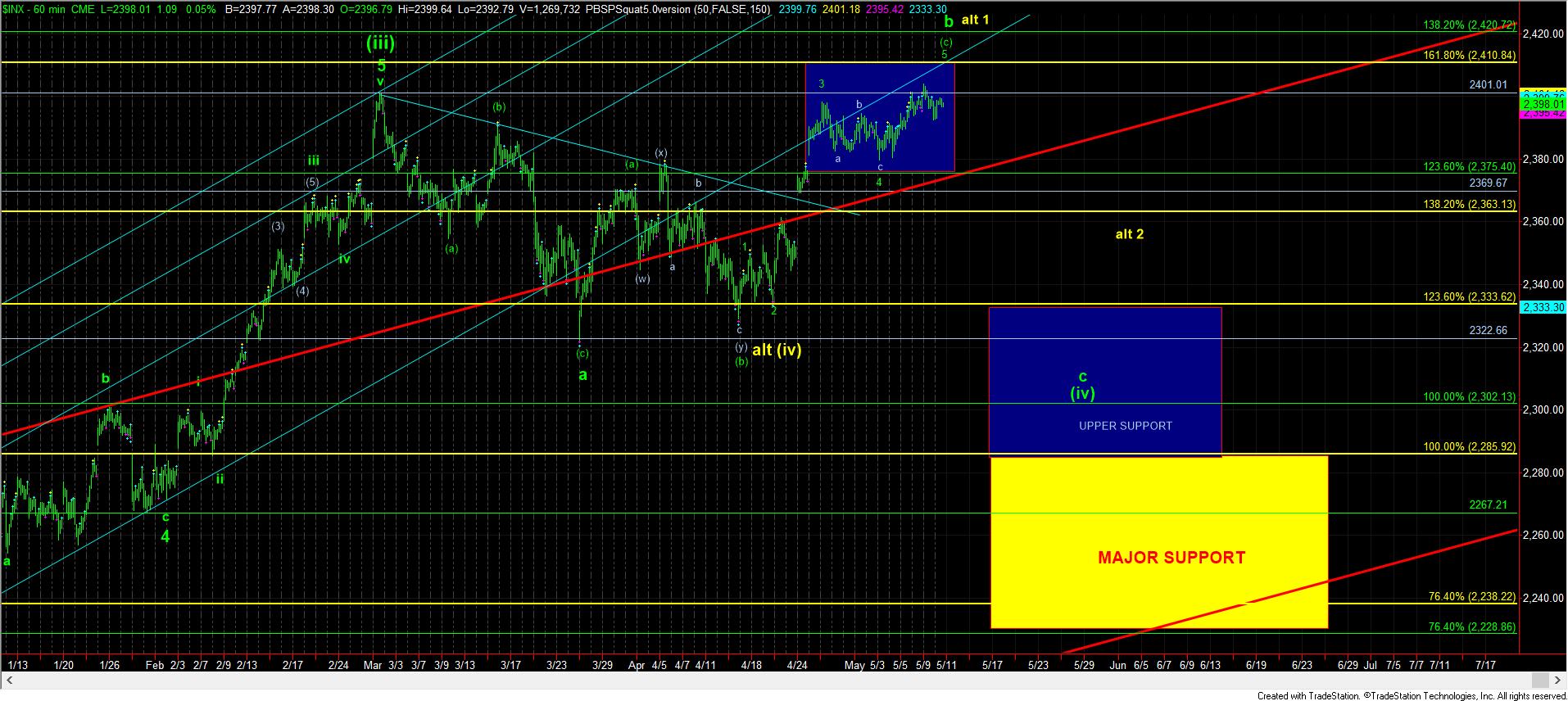 1turnchart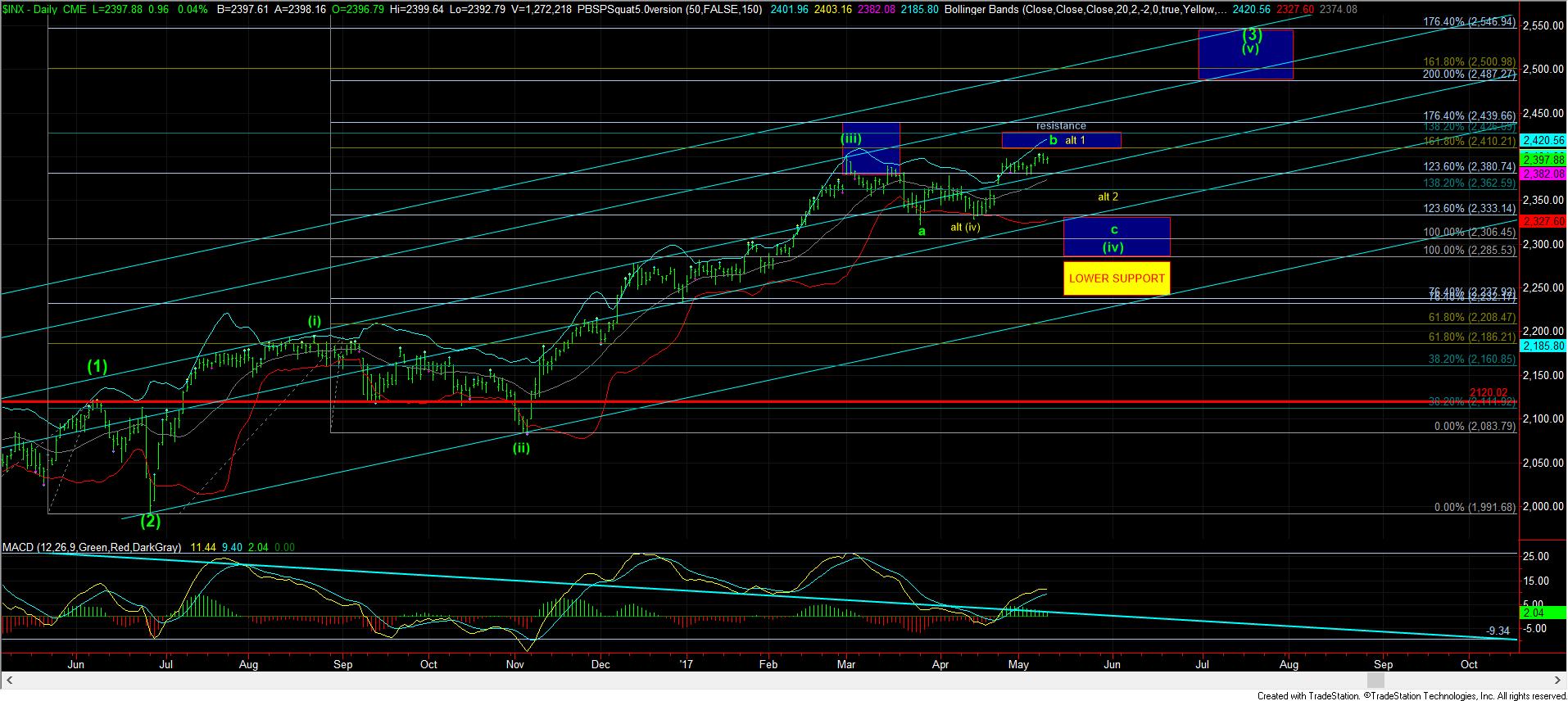 1SPXDaily