Very Boring Day - Market Analysis for Oct 9th, 2017
With the market almost seeming as if it never opened, all we did today (up to the time of my writing this update) was more or less "drift."
While the extensions we have seen in wave (iii) have been quite strong, I must also recognize that trees do not grow to the sky, and (iv) will follow (iii), at least based upon the math I learned in grade school.
The question really comes down to how much more will (iii) extend? And, based upon the structure I am watching, until we are able to break below 2532SPX, I think we can see at least one more extension higher.
While I cannot comfortably consider a long position in the region within which we now find ourselves, I would consider one should we see a pullback towards the 2532 region. I have included one path which can take us there sooner rather than later (presented on the 5-minute chart), as long as today's high holds as resistance. But, as usual, I would not suggest shorting this market for such a potential pullback.
Ultimately, my overall expectations expressed over the weekend have not changed. We will need to see a break of 2532SPX to suggest wave (iv) is in progress, and as long as we hold over the 2511SPX level for wave (iv), the market will likely continue to subdivide up towards as high as the 2611SPX region before the end of the year.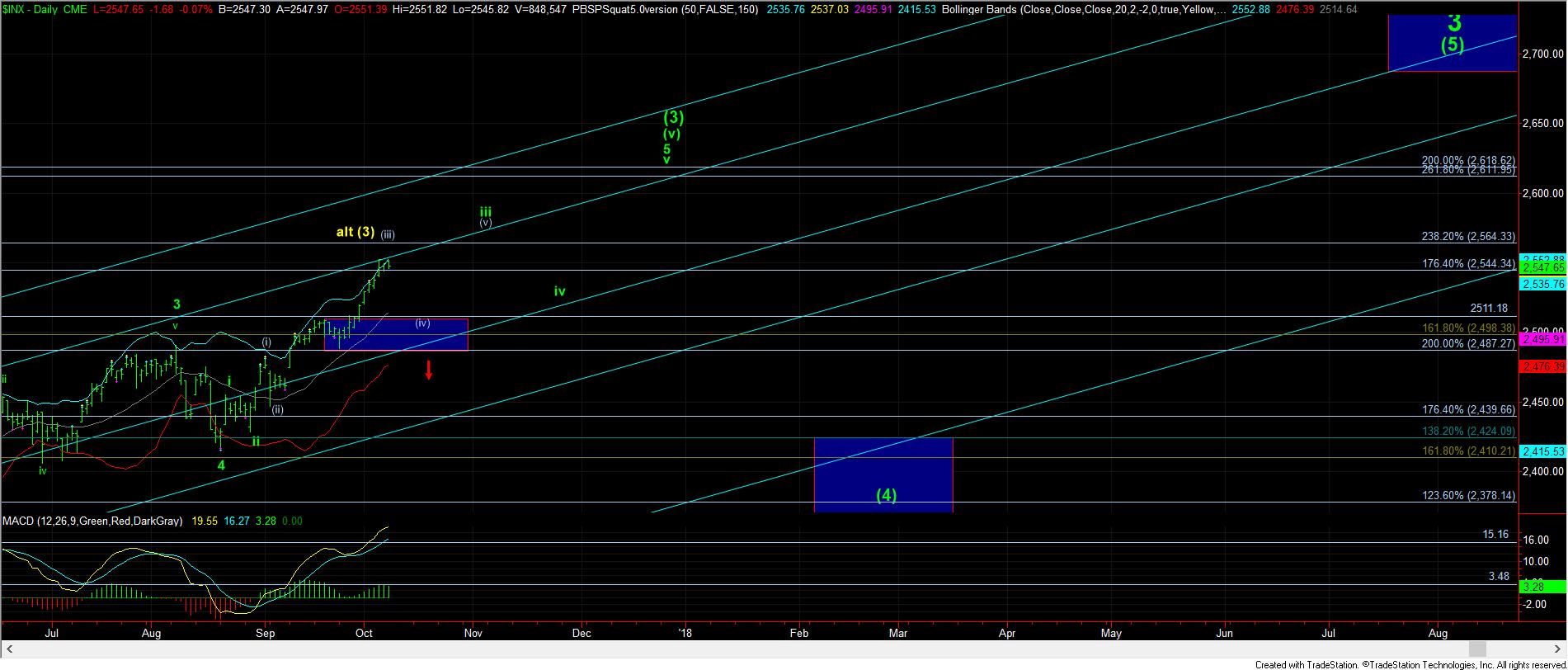 1SPXdaily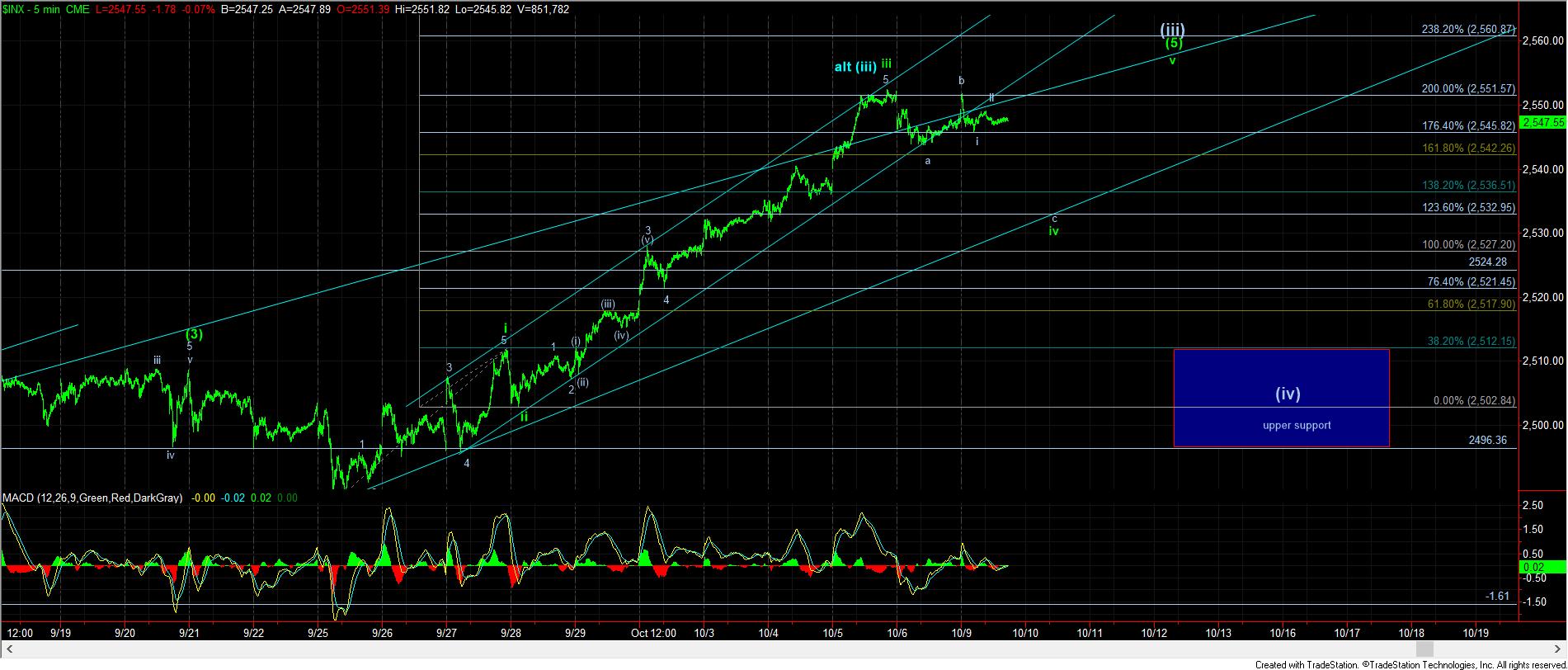 5minSPX