Upside target zone hit but still waiting on confirmation of a top
Today we saw the market move sharply higher hitting the ideal target zone for the wave b that had been presented over the past several days. While it is still possible to see another push higher to complete wave (c) of b should we see a sustained break of the 2084 level this prospect will become less probable and it will become much more likely that we have indeed topped in the wave b. Further confirmation of this top will come with a break of the 2080 level followed by a break of the 2062 low with final confirmation coming with a break back under the 2050 level.
Now while this pattern is certainly consistent with a b wave top we still cannot rule out the more bullish pattern on the board as it has yet to invalidate itself. Should this move lower manage to hold the 2084 support level and make another high then the door is very much open for the bullish case that is shown in green on the chart. A break of the 2084 level would make this case much less likely with invalidation of this being an impulse up off of the 2050 low coming with a break of the 2080 level.
So while we did indeed hit the target zone for the wave b to have potentially already topped until we see a break of the support levels noted we are still in a bit of a precarious spot on both sides of the trade and must remain on our toes.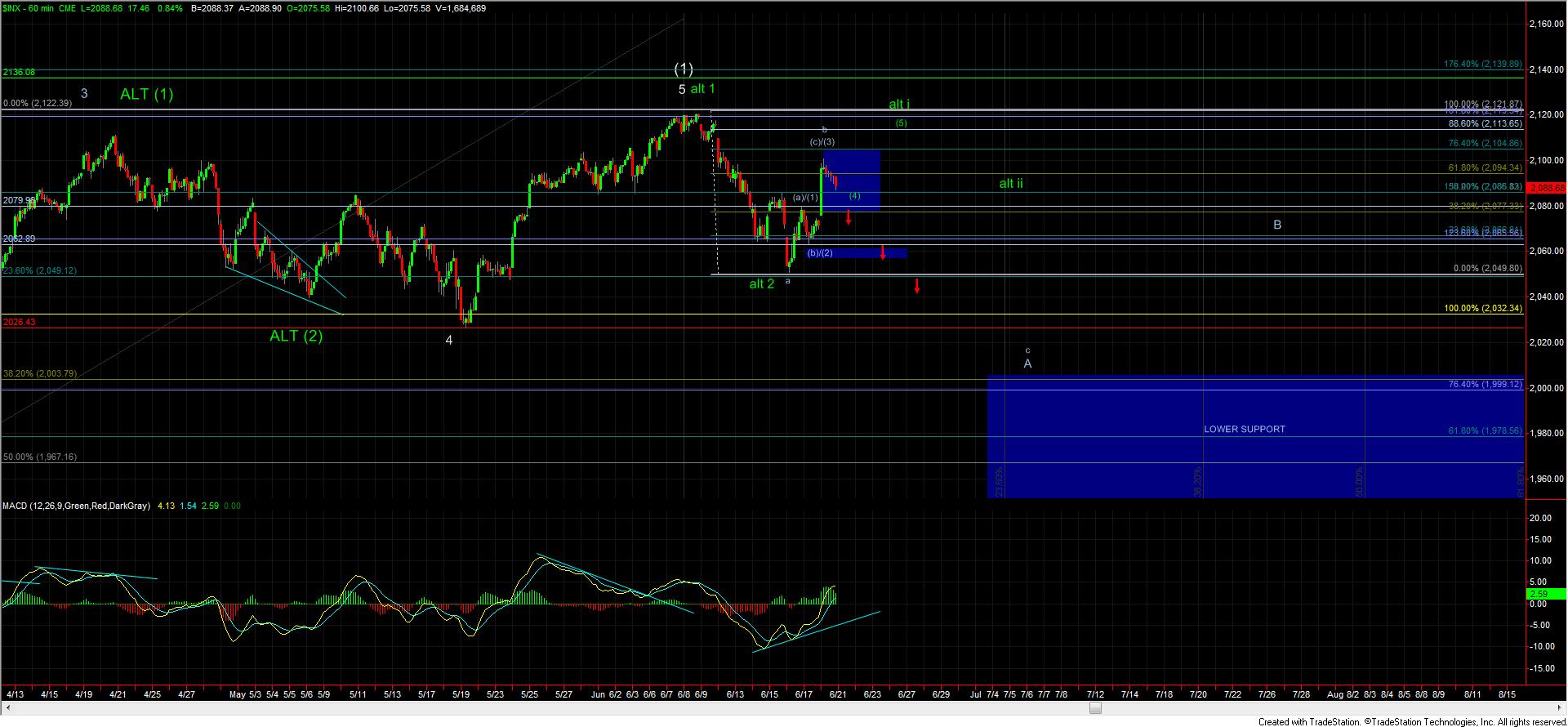 SPX 60m