As the market has been meandering within this region for months, we finally have a minor upside set up in place right now, which is pointing right to the top of our resistance region on our 60 minute chart.
As you can see from the attached 5 minute ES chart, as long as we remain over today's pullback low just over 2177ES, the market is setting up to rally to at least 2195ES for wave 3 in this minor set up, with the potential to test the 2200SPX in a full 5 waves up. Again, as long as we maintain over 2177ES this set up can trigger overnight. We need a break down below that level to open the door to at least considering the start to a pullback.
So, while we have been patiently awaiting the market to provide some clues, it seems it is giving us hints of a further move higher as it stands right now. So, if you are considering shorting the market, you may want to wait to do so on a break of this immediate set up.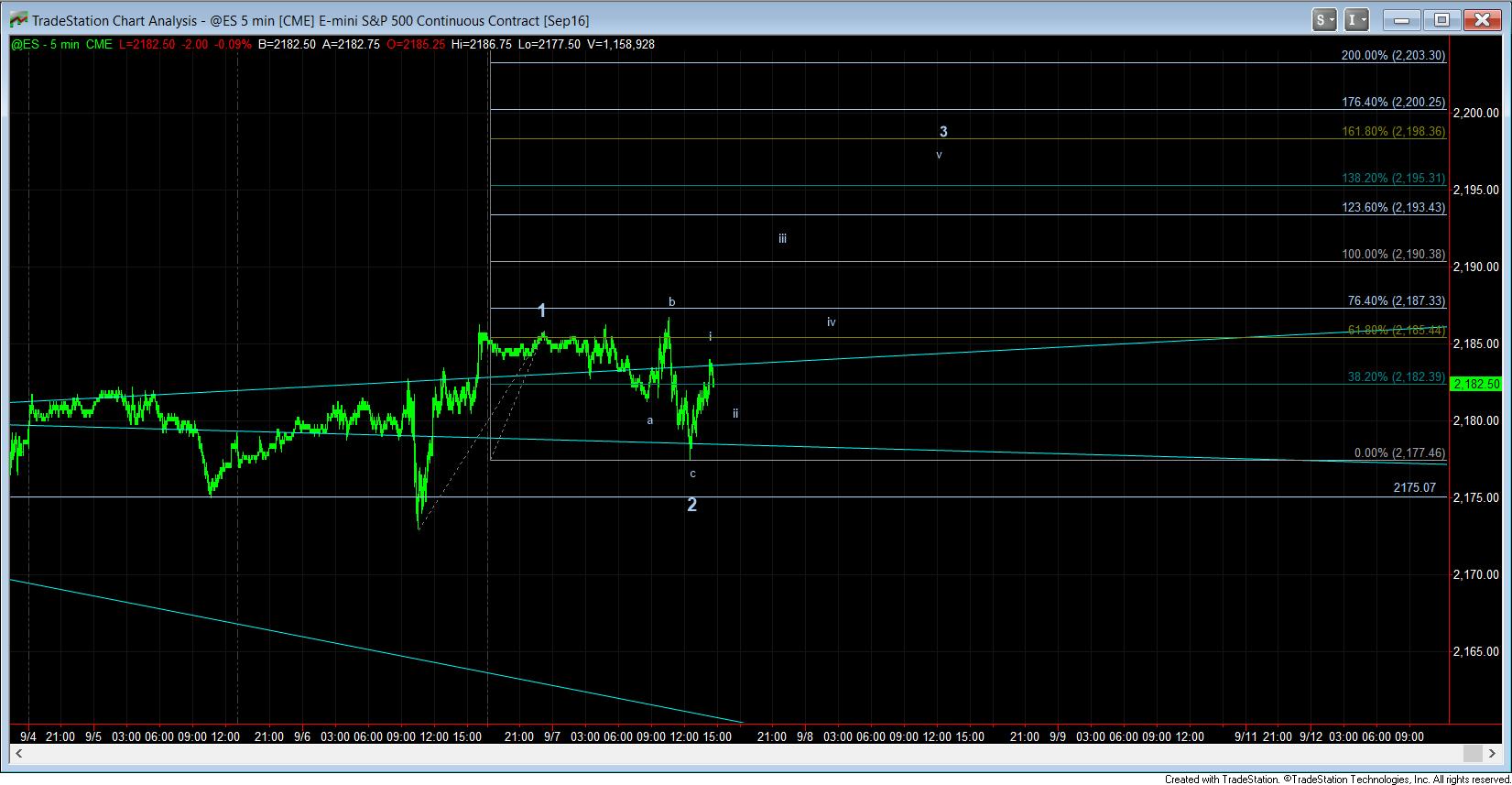 5minES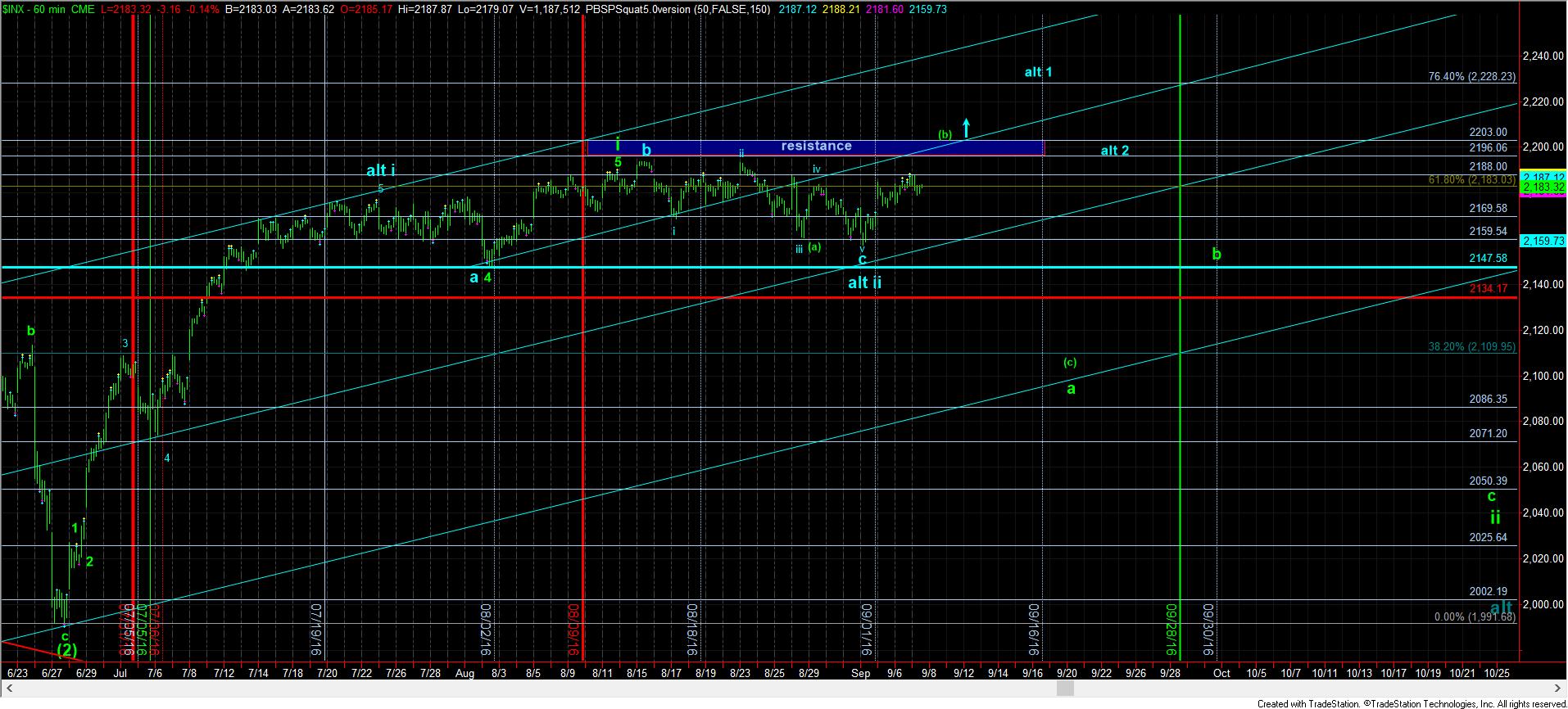 1turnchart