Upside Set Up Did Not Trigger
When the overnight pullback dropped as deeply as it did, I noted in my live video that this is not usually a good signal for upside follow through. But, the set up technically did not break, but it certainly became much more questionable. And, it further became questionable when the market refused to take advantage of the upside break out potential it had at the open. This led me to post this alert a few hours ago:
"Let's try to gain a little perspective here folks. We had a VERY strong rally that recently topped just below the 1.236 extension of the initial move off the early December low. In standard wave structures, we view that as wave [3] of [iii], which is our primary count. Also, keep in mind that the standard retracement in wave [4] points us back down to the .764 extension. That is in the 4712SPX region.
Since we did not get the standard depth for a wave [4] so far, I have been tracking for a potential break out in wave [5] without getting that deep of a pullback. But, unless the market provides us with another indication that we can develop the break out in wave [5] sooner rather than later, the market may still want to attempt to pullback to its standard target. So, please stay nimble, at least until the market provides us with a CLEAR break out set up and triggers that break out.
Support still remains in the 4710-21SPX region. And, it would only be on a break below that which would even have me considering the yellow count. But, without any clear impulsive break down yet, I cannot entertain that potential. For now, I am still looking for the set up that is going to take us to 4860-4915SPX as our next higher target."
So, based upon the breakdown of the upside set up, it suggests that the smaller degree wave [4] is still ongoing. Again, support remains in the 4710-21SPX region, and as long as that support holds, that will remain my primary count. However, if we see an impulsive decline develop off the recent all-time high, and we break support, then I will be moving into the yellow count, and will discuss other options at that time.
For now, I am still viewing us as in the smaller degree wave [4] as long as we remain over support.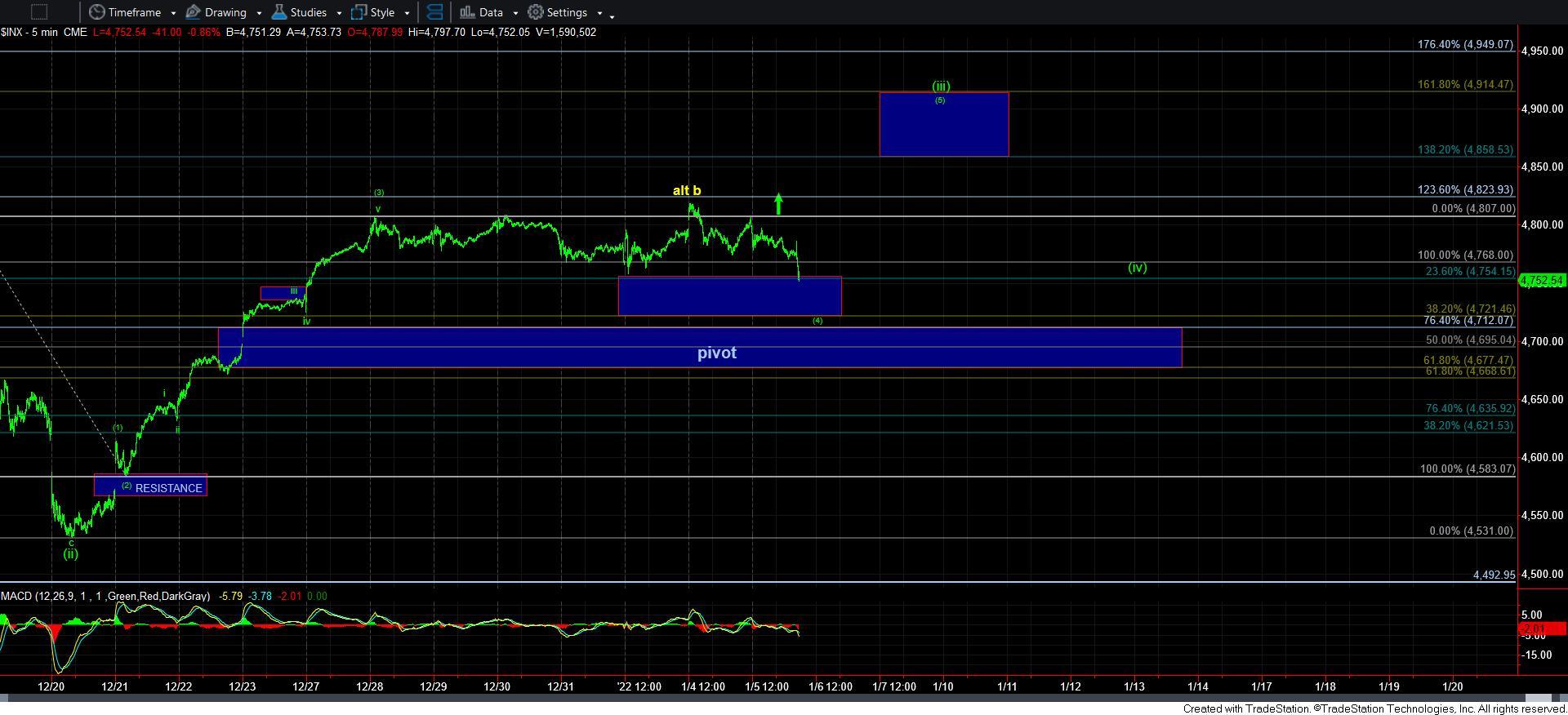 5minSPX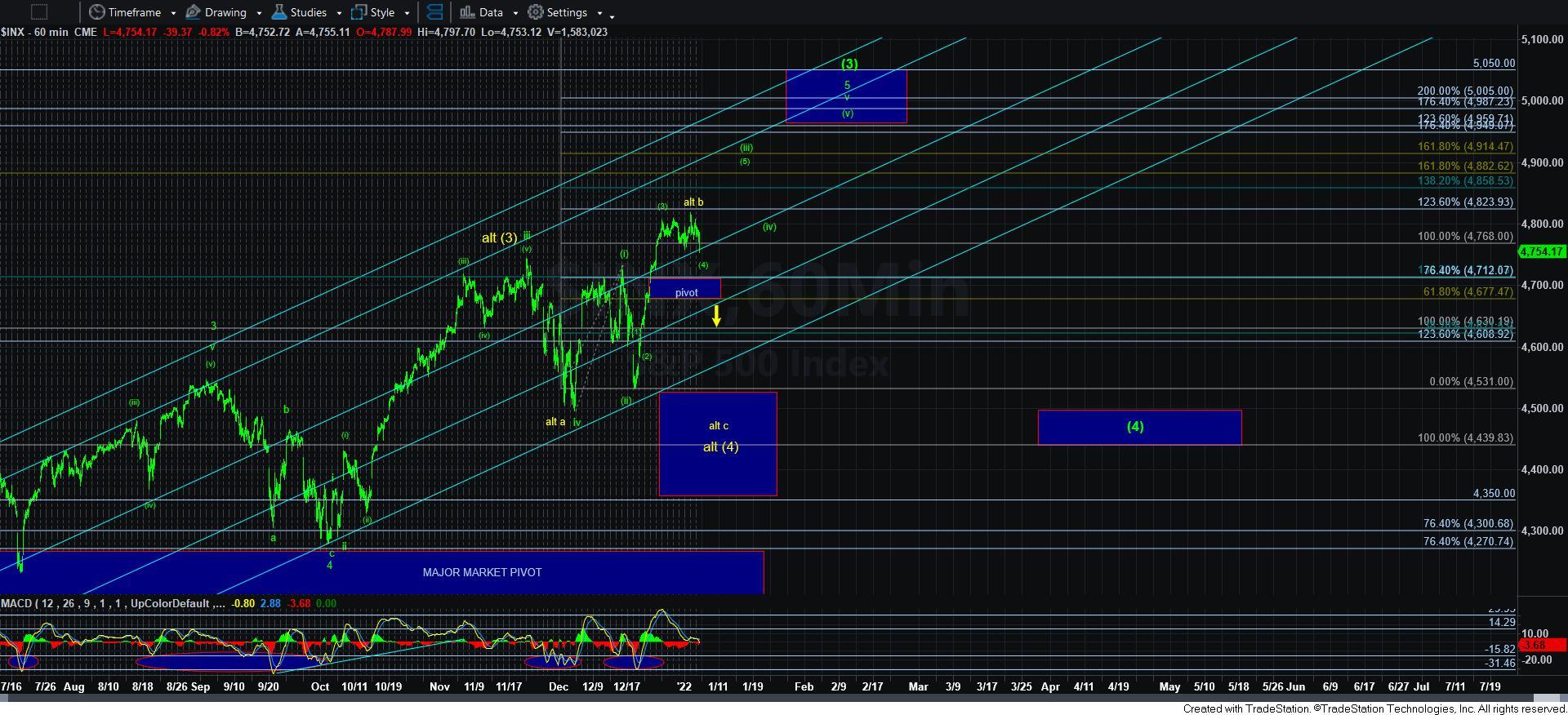 60minSPX