Unfinished Upside - Market Analysis for Oct 15th, 2015
Clearly, today's action was not what I expected, but we were able to see the signs of this early on in the day, as I posed the updates throughout the day. And, once the market took out the 2015SPX level, it became clear that it was trying to head back up towards higher highs.
I have modified the larger count to view the last pullback as a wave iv, with this top being wave v of the red (c) wave of the b-wave. The micro pattern still looks incomplete, and will likely need a higher high to complete 5 waves in this wave v. As long as the market maintains over the 2014.50SPX level, I will be looking for a wave (5) to complete this wave v. Should we break below 2014.50 and follow through below 2010, then today's high was only a b-wave in wave iv.
As I have noted over the weekend, as long as the market remains below 2047SPX, I have to maintain the current expectation of a bigger correction still in progress. A move over 2047SPX will have me question it, even though the b-wave can technically move up to the 2070SPX zone and still be valid. For now, that is not my expectation.
And, for those that are generating feelings of FOMO on moves like this, may I remind you that our next higher targets should exceed 2300SPX, so there is plenty of time and room before any FOMO really should be kicking in, as especially when there is a very reasonable correction potential still in progress.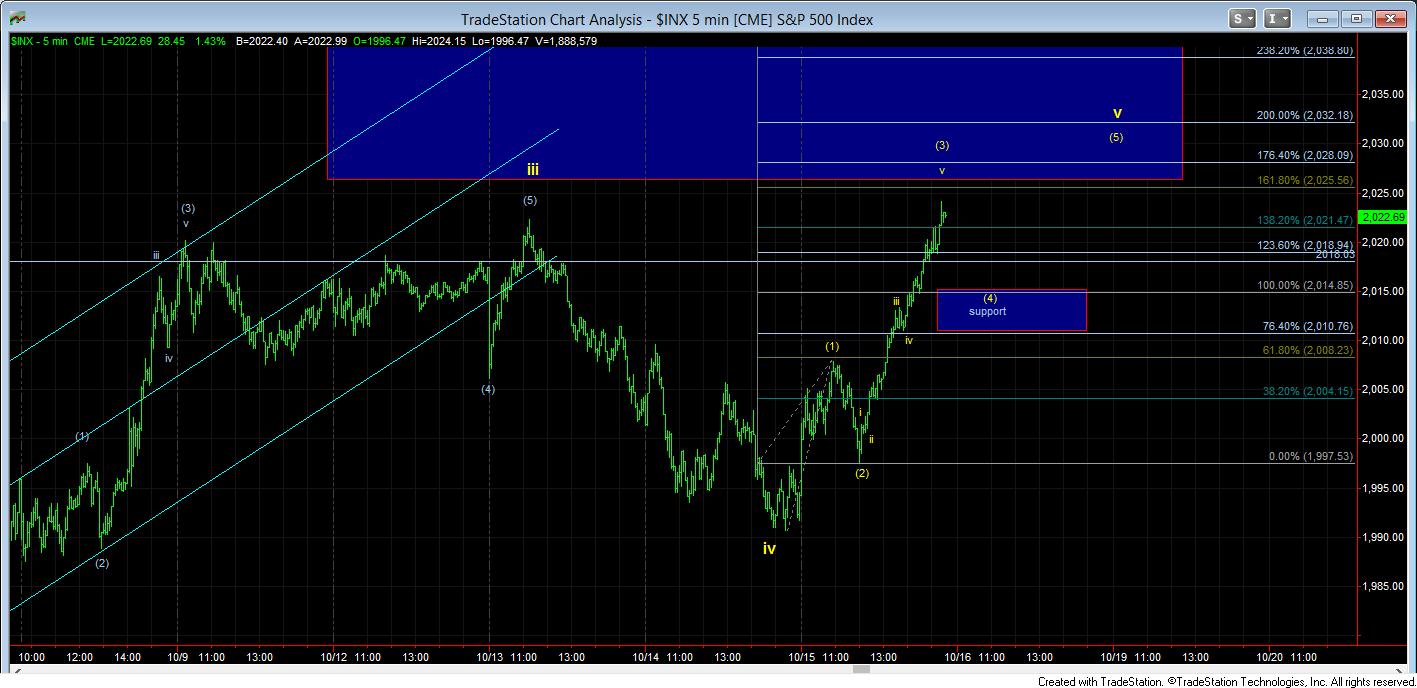 5minSPX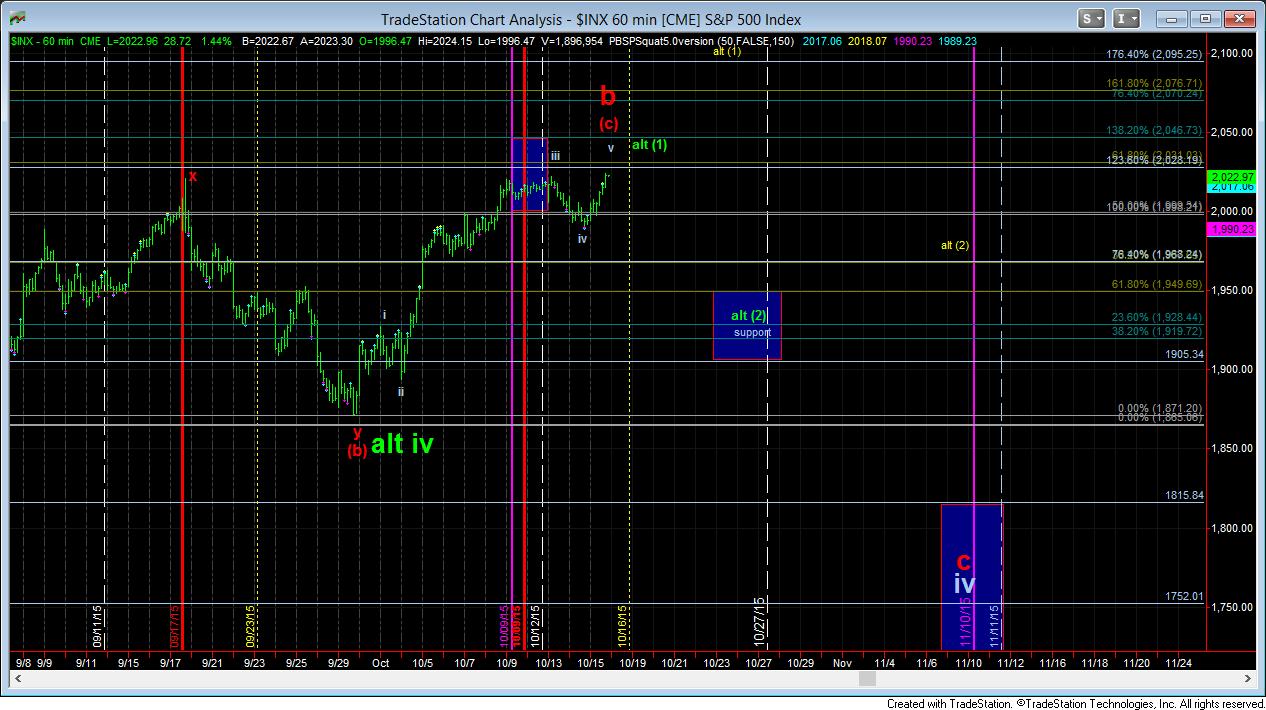 1turnchart