Two Week Chop-Fest Continues
Well, as we have been trying to track a possible leading diagonal off the lows of late, it seems to be filling in quite nicely. Yet, I want to reiterate that I still have low confidence in this pattern until it proves itself.
The manner in which this will prove itself is by finding a bottom to this wave [iv] over 3780SPX, and rallying towards the 3920SPX region to complete wave [v] of i. Thereafter, we would need to see a corrective wave ii pullback, followed by a rally over the high of wave i. That would strongly indicate that we are in the wave iii of the larger wave 1 of the [c] wave, which would likely take us towards the 4000-4100SPX region before seeing a larger wave 2 pullback.
So, for now, we are still quite a ways from it being able to prove it to me, so I would still be approaching this market with a certain amount of caution.
Furthermore, I will continue to remind you that should we break down below 3780SPX before we are able to complete any upside bullish structure, it opens the door to a drop to the 3720SPX region, which if broken, opens a larger door to the 3600SPX region for a larger [b] wave, as outlined in purple on the 60-minute chart.
Therefore, the market has a lot to prove still.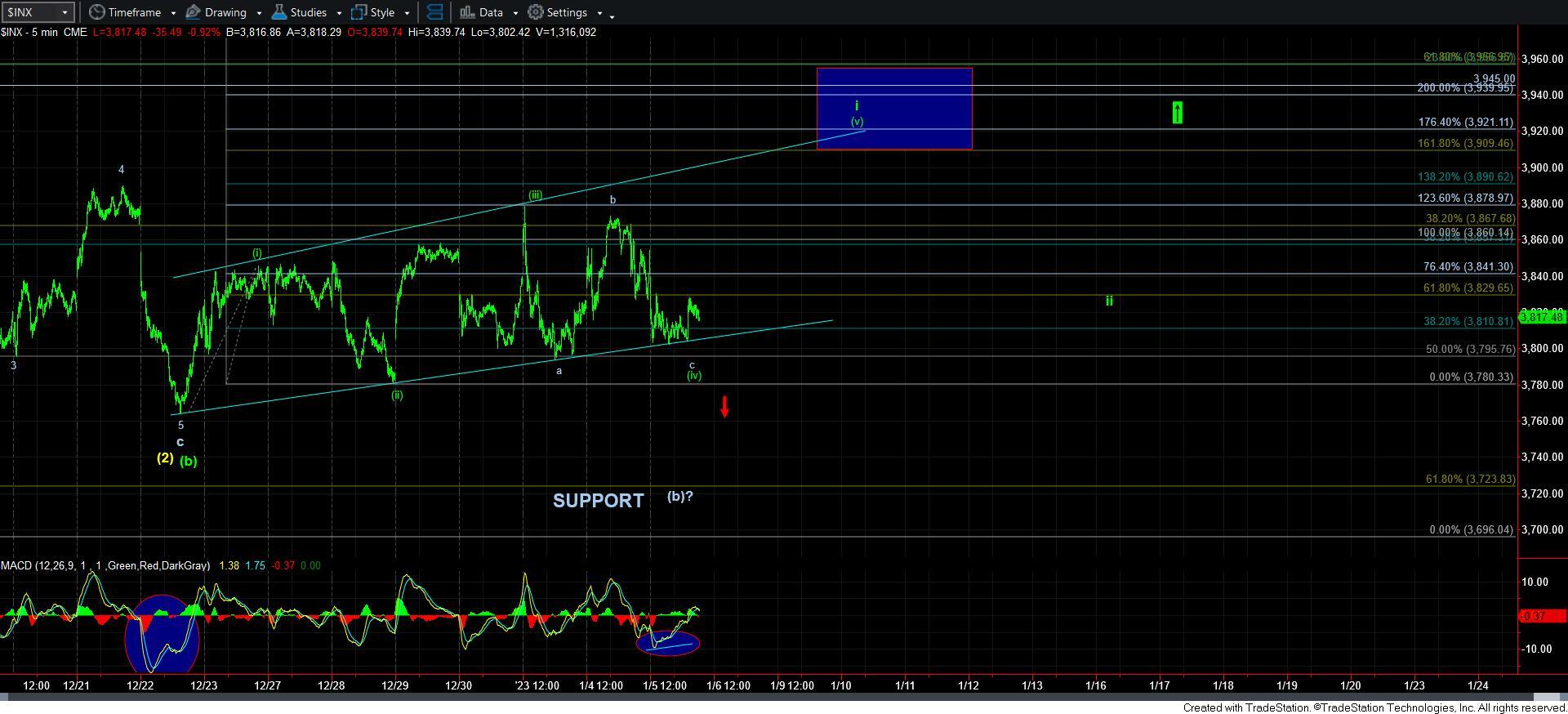 5minSPX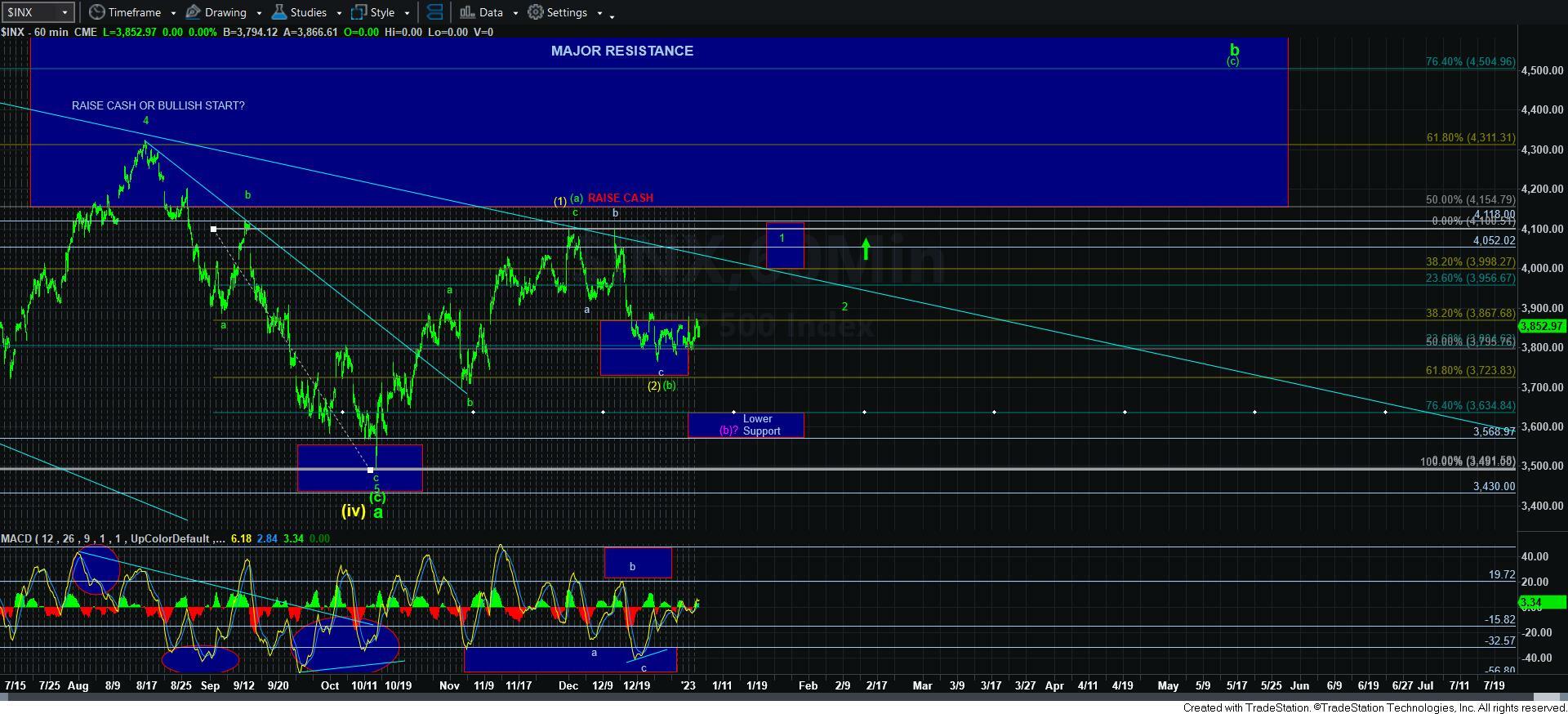 60minSPX