As I noted last week, as well as in the weekend update, we have no patterns which point to an immediate near-term bearish resolution. Rather, the question with which we now seem to be working on is whether the market will hold over the pivot noted on the 5-minute SPX chart and continue towards our 4300+ target in a more direct fashion, or if we see more of a [b] wave pullback.
As it stands right now in the micro structure, we have a minimum a-b-c pullback structure which is holding the top of the pivot support. And, should we break back out over 4213SPX, then I have to assume we are heading up towards our next target in the 4270SPX region in a more direct fashion. That would follow the more immediate bullish path, which I have noted as an alternative.
We would need to break below today's low to open the door to a deeper pullback in the [b] wave.
But, both paths are still likely pointing us to our ideal target in the 4316-4370SPX region.
And, as I noted over the weekend, we would need to see a break down below 4100SPX to even consider the potential that we have completed this rally off the October 2022 low. For now, I am still expecting higher.
5minSPX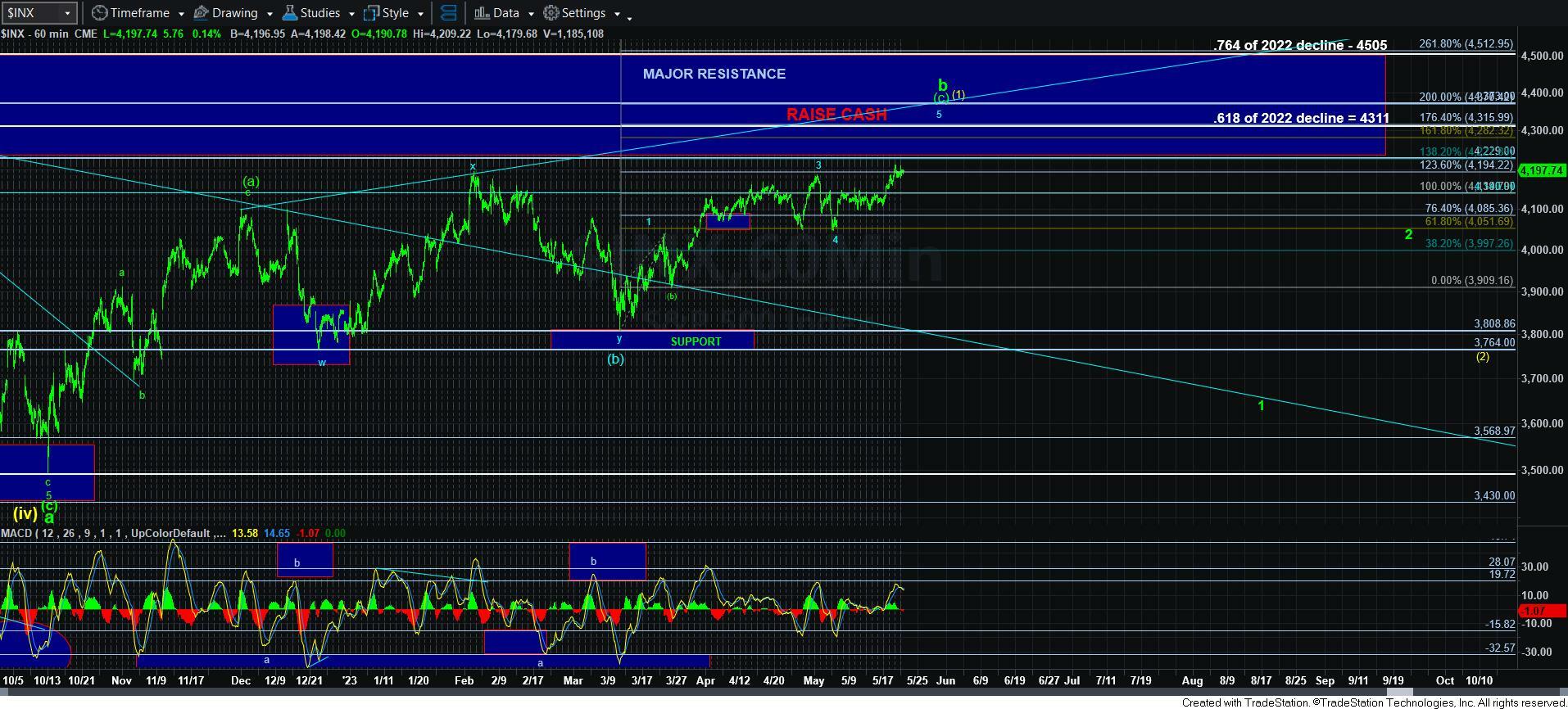 60minSPX