Trading Within 4th Waves Is Hard
If there is one thing I caution most about is to not trade against a 3rd wave. The second biggest warning I provide is not to trade aggressively within a 4th wave. Right now, my primary count still has us within a 4th wave. And, within that 4th wave, I still believe we are trying to complete a (b) wave. But, clearly, trying to trade within this 4th wave requires traders to be nimble and take profits when they can.
As you can see from the 5 minute chart, we have several potential patterns in play for today, and not all of them are notated. In fact, I can provide 4 different counts in this region right now, but it would likely confuse more than help. So, for now, I will be looking lower as long as the market remains below the 1899SPX level, with higher immediate resistance being at 1903/05SPX. As long as we remain below that resistance, my primary expectation is that we drop to my lower blue box on the 5 minute chart. And, as long as we maintain support within that box, I will be looking back up towards at least the 1931SPX region for a (c) wave rally into next week to complete wave 4.
Another potential has us going to the (c) wave target region sooner rather than later, but that relies on this move up being a diagonal. Since I do not rely heavily upon diagonals until they prove themselves, I cannot consider this as a strong probability until we are able to take out the 1905SPX level strongly.
And, for those that have a strong bullish bias and believe that wave iv of primary wave 3 has completed, I am simply unable to consider that potential – which is represented in my green count on the 60 minute chart – until we begin to rally strongly through the 1952SPX region.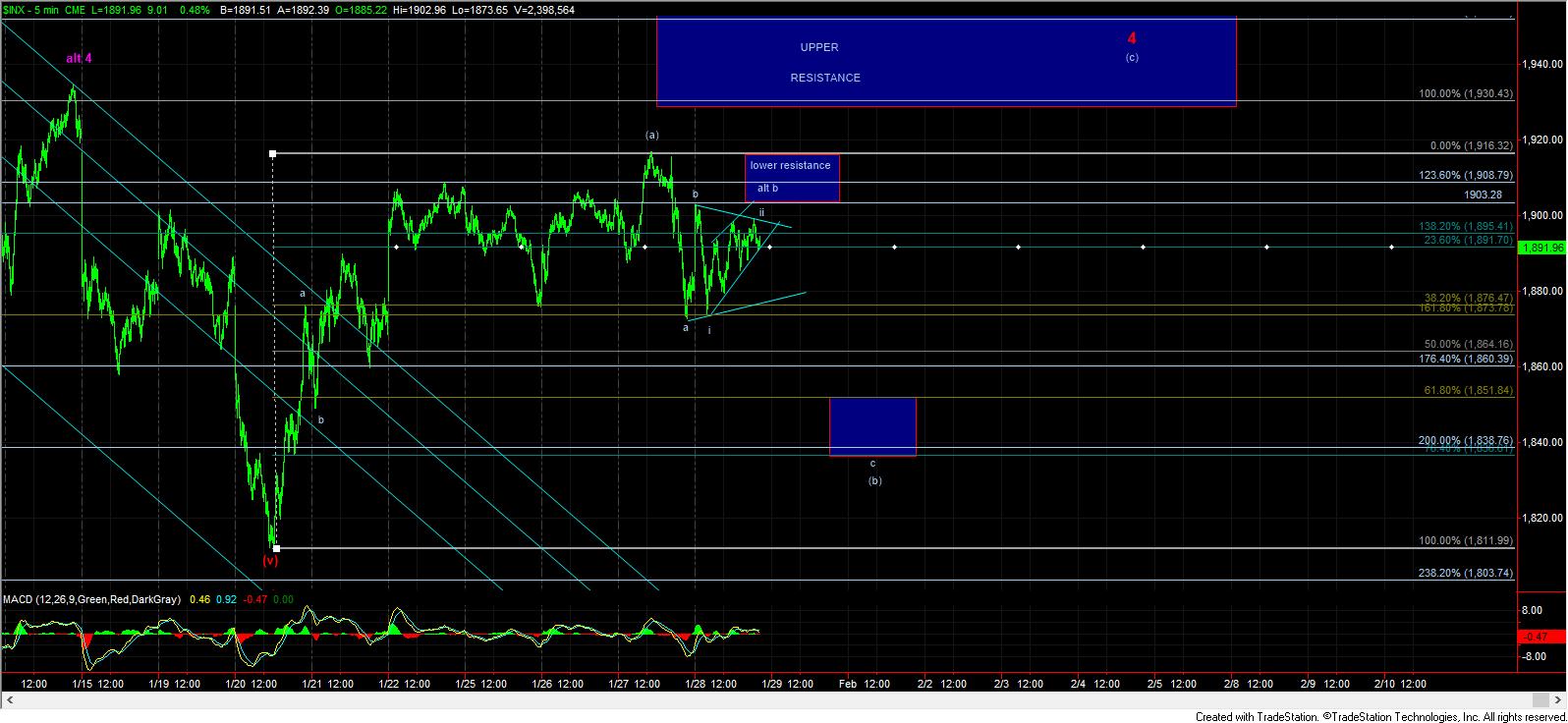 5minSPX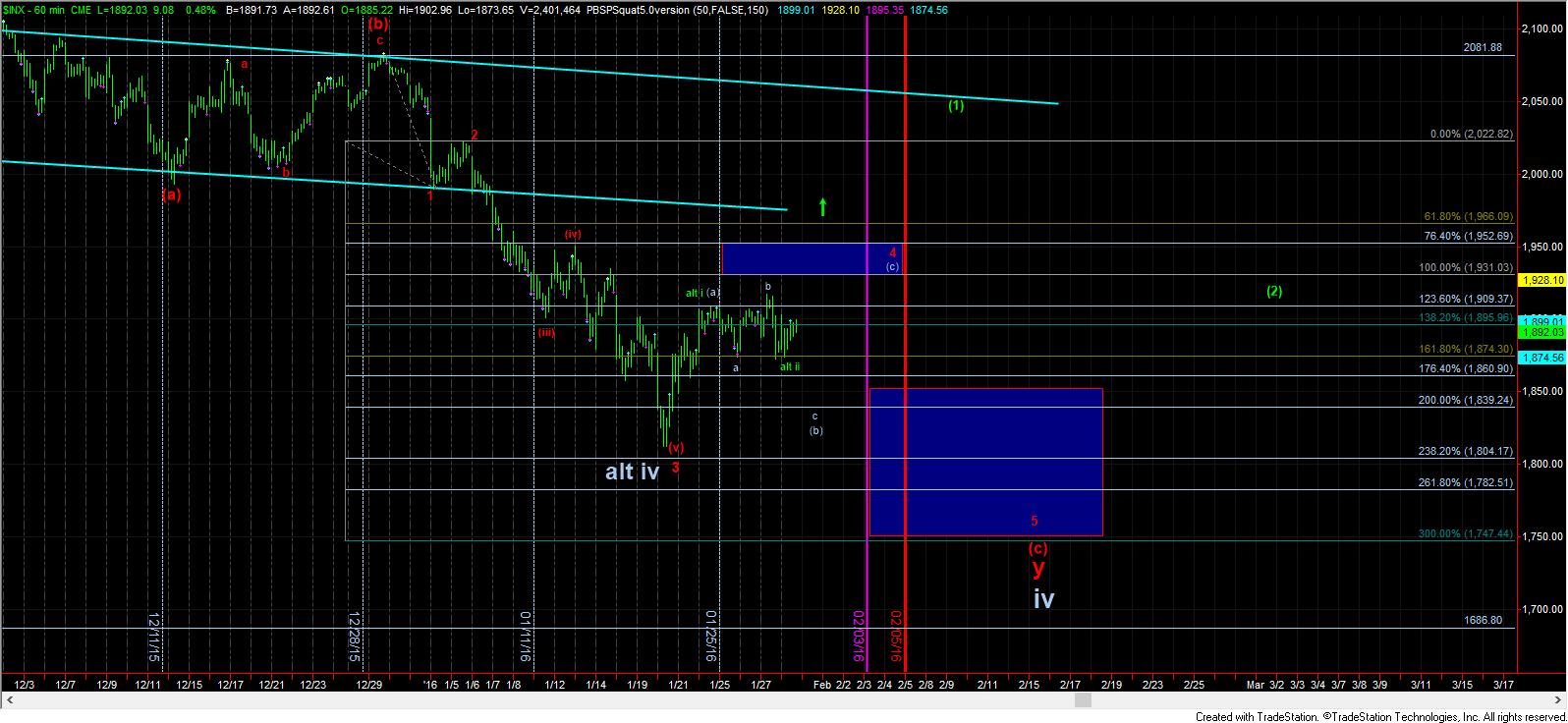 1turnchart