Tracking A Corrective Wave
With the breakdown below support, I have now moved into the perspective that we are in wave (2), but with an alternative perspective that we are in wave iv. As I noted yesterday, I don't have a high probability that a higher high will be seen for wave (1), but, if I did, I believe the IWM has a better chance at seeing it than does the SPX.
For now, I am unsure if we head down to the 2008-2027 lower target directly, or if we are going to see a (c) wave back up for a bigger b-wave before we head lower. But, as we have been noting for weeks, the market will likely be heading much lower before we are able to confirm that the pattern is setting up to head to 2500+ over the coming year. So, I will remain focused on this correction taking us lower as my primary focus, even if we do make a higher high.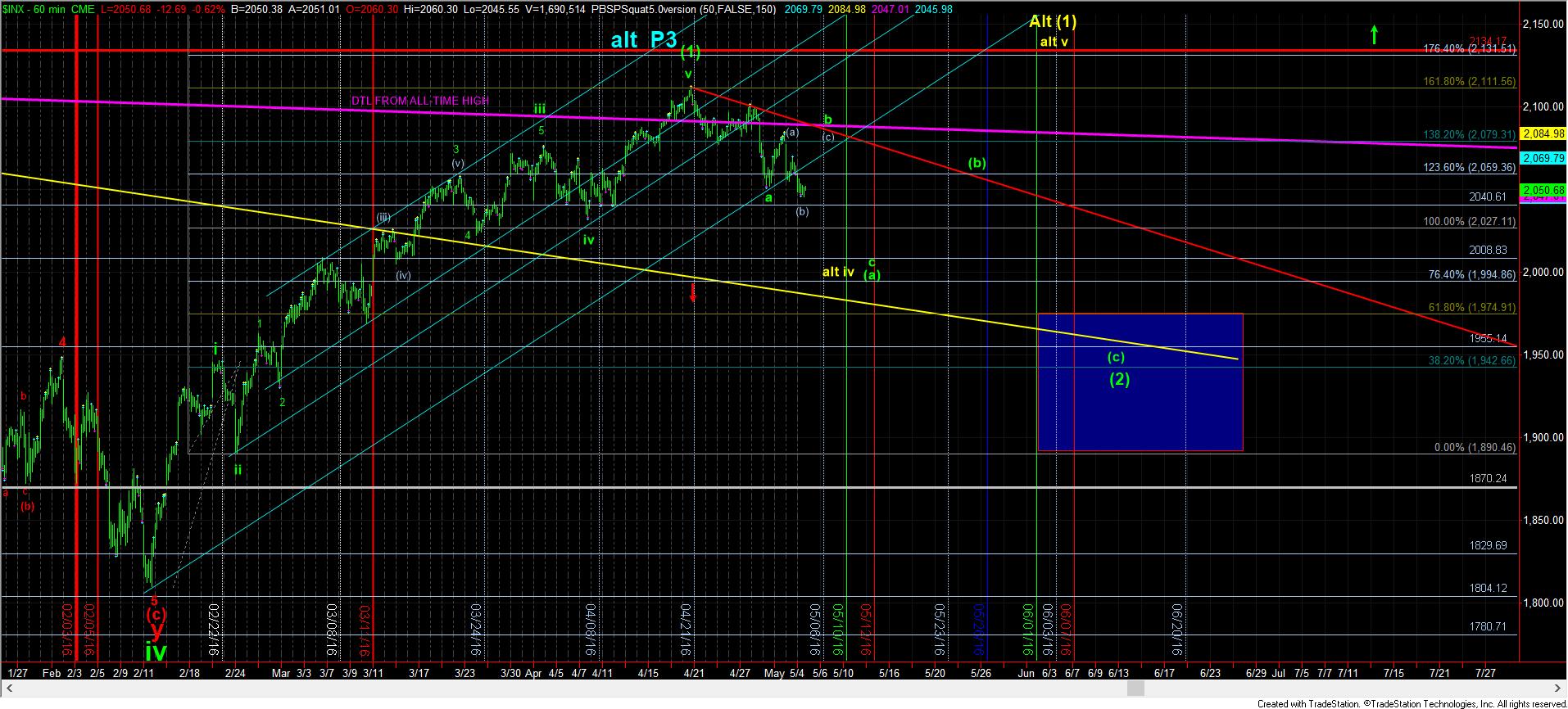 1turnchart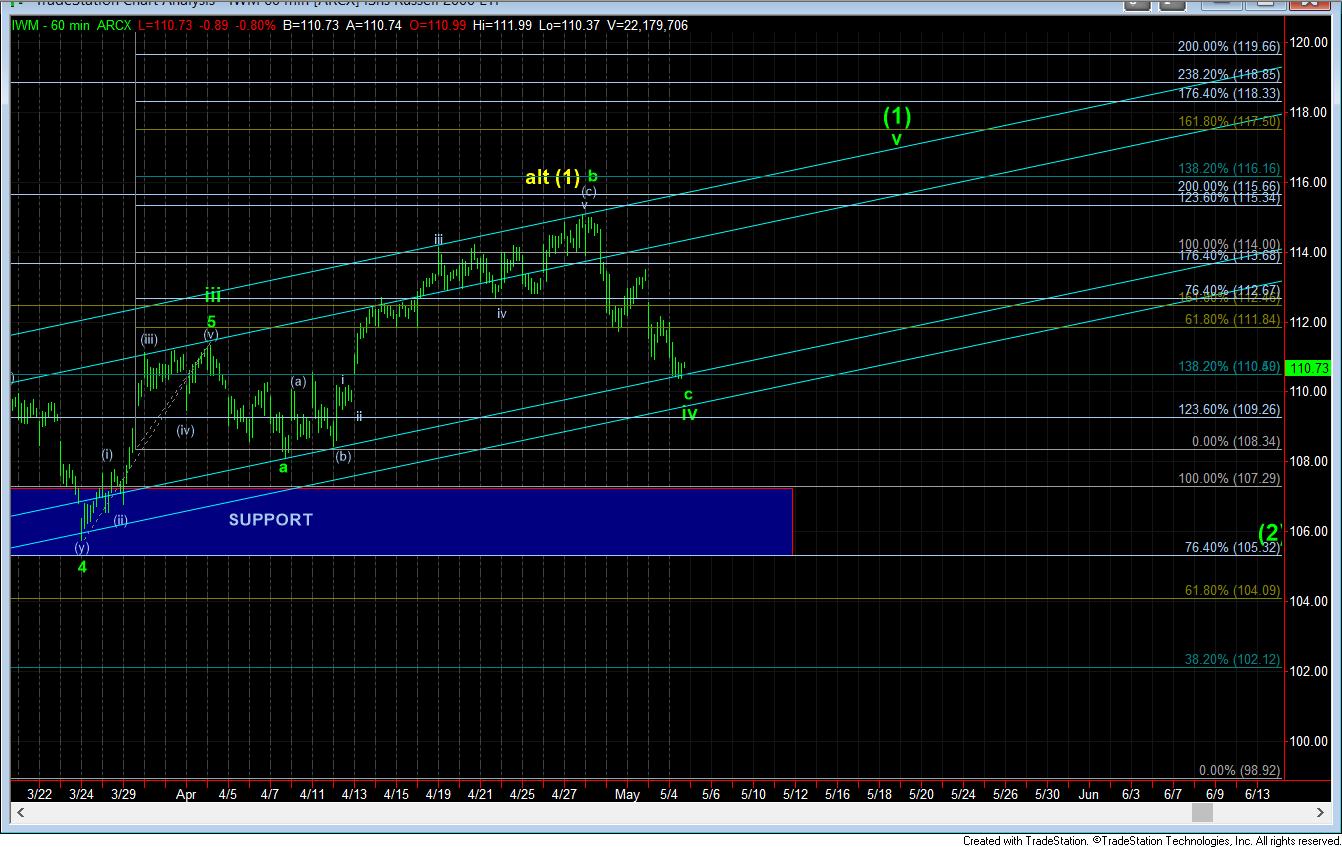 60minuteIWM