Topping Likely – But No Confirmation
With the market overlap we have experienced since the pullback off yesterday's high, it really smacks of an ending diagonal structure. Whether we count all of the rally off the June low as an ending diagonal, or just the rally we experienced this week as one is probably academic. Rather, I think much of the action still points to completing the rally off the June low, despite this painstaking topping process.
At this point in time, we are so close to the long term target we had on the SPX in the 3011-45SPX region, I would find it odd if the market would not even attempt to strike the bottom of that target. So, as long as we hold over the 2980 region, I have to assume it is going to attempt another push higher.
But, if we see a sustained break of the 2980 region, with follow through below 2950/60 support, I think it becomes quite clear that we have a top in place, and the only question of what top is represents is a matter of degree. We will not have a lot of answers until we see the structure with which we break 2950SPX.
So, for now, it still leaves me wanting for another push higher, but recognizing that I still think we are in a "topping" formation. And, if this is indeed an ending diagonal, they reverse quite strongly, so keep this in mind as you trade the market in this region.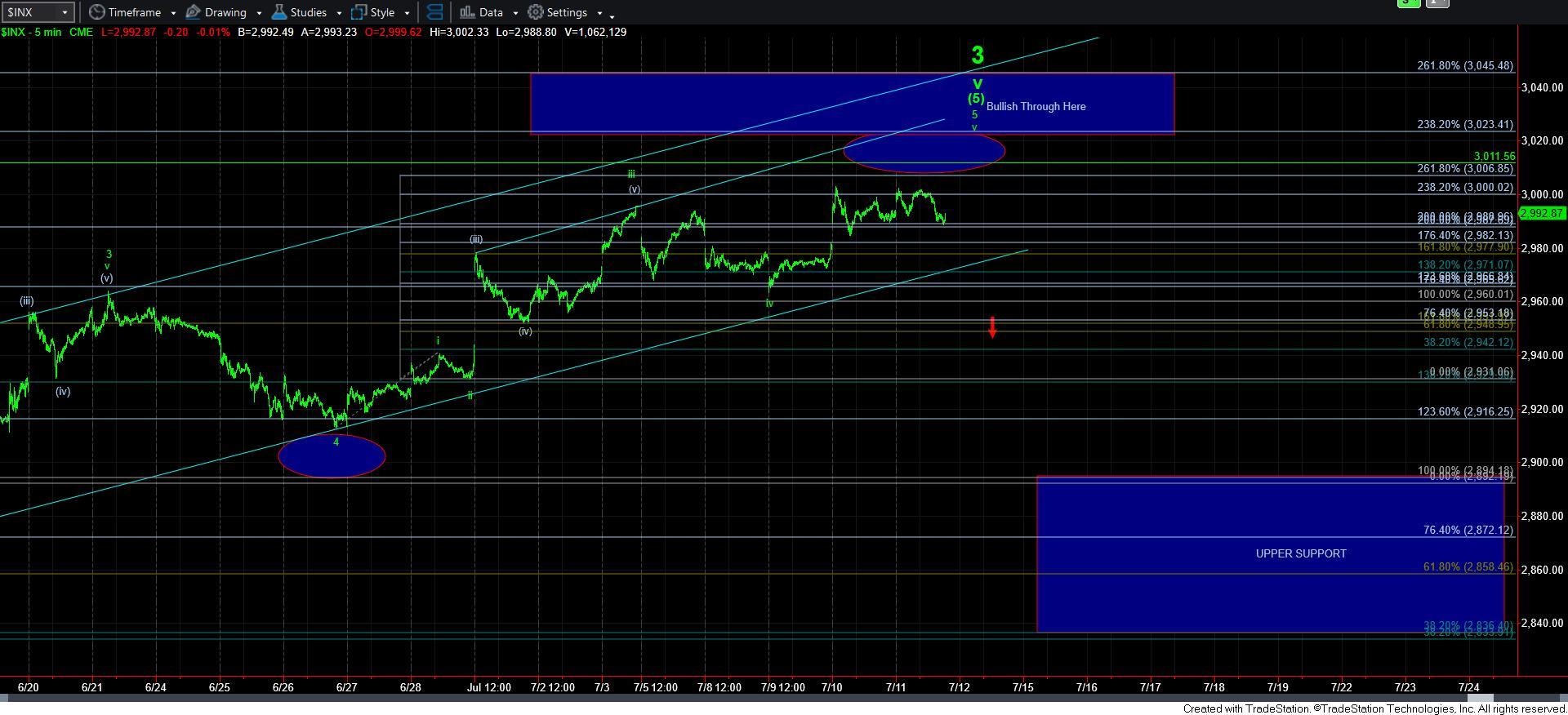 5minSPX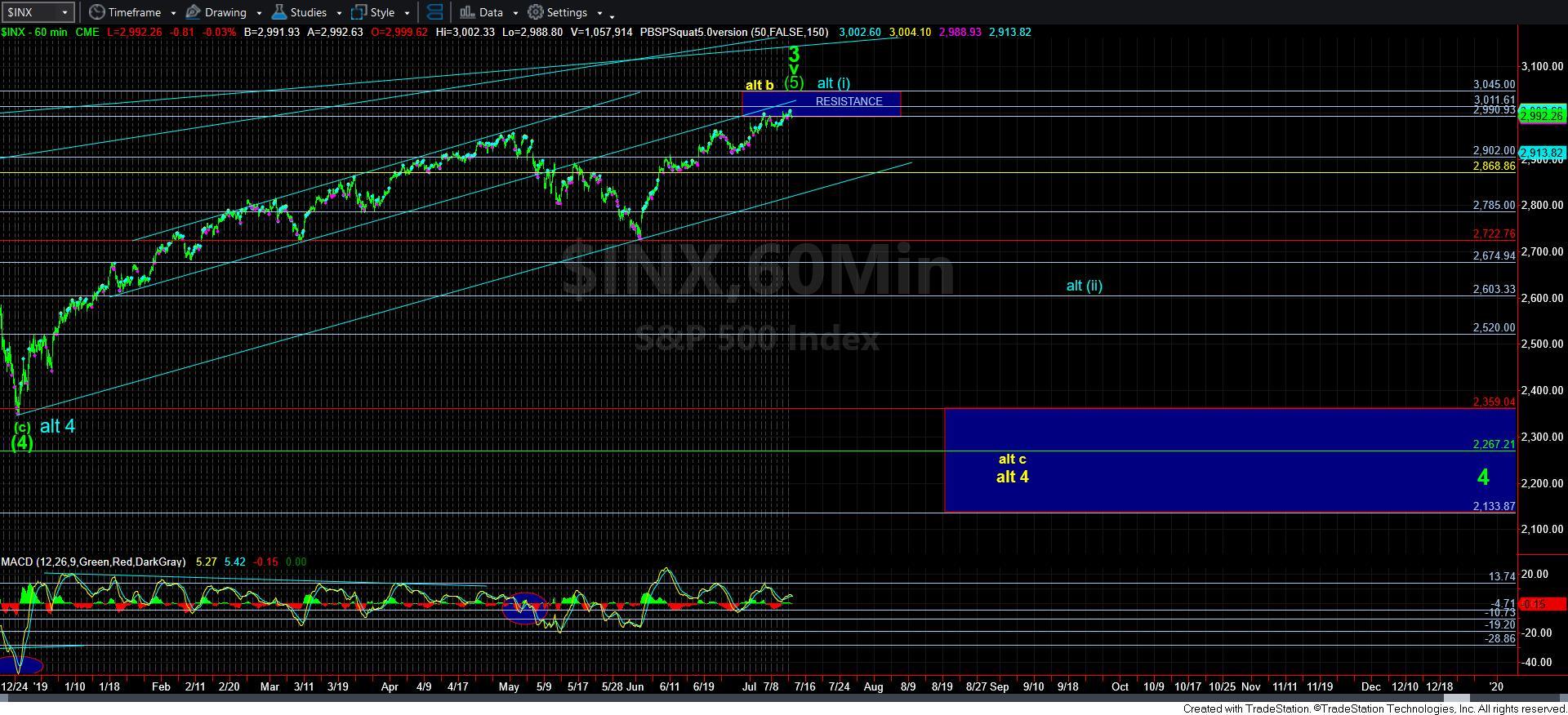 60minSPX