In the last 24 hours, I have put out 3 major updates on the market. I even did a live video for all those in our main room today so that everyone is clear about my perspective and how important this region is right now. So, there really is not a lot more I am able to add.
I noted that the market needs to prove some bullish intent today, and I cannot say that this is what we have seen. Early this morning, I posted this chart of resistance in the Emini S&P 500 (ES). And, thus far, the market has only been probing this region. For now, that makes this look more like a bearish consolidation than it does a base from which we are going to break out to target a 5th wave in an ending diagonal at 3000+.
That means that tomorrow is likely going to be a day of follow through. Should the market want to prove bullish intent, then it will take us up strongly. And should we be able to break out over the resistance noted in the 5-minute ES chart, then I can turn more bullish for the potential to 3000+.
However, if this consolidation results in follow through below 2730 on the S&P 500 (SPX), then I am setting my target down in the 2600 region, with the next bounce probably occurring in the 2650-2700 region. And, I think we can hit that target as early as within the next week.
Remember, if the ending diagonal has completed a bit lower than we wanted to ideally see, then the downside target has been the 2600 region and it reaches its targets quite quickly, as I have noted many times.
However, if the market can prove more bullish intent tomorrow, rather than falling apart below 2730 SPX, then we can start looking towards 3000 more confidently. Tomorrow is it.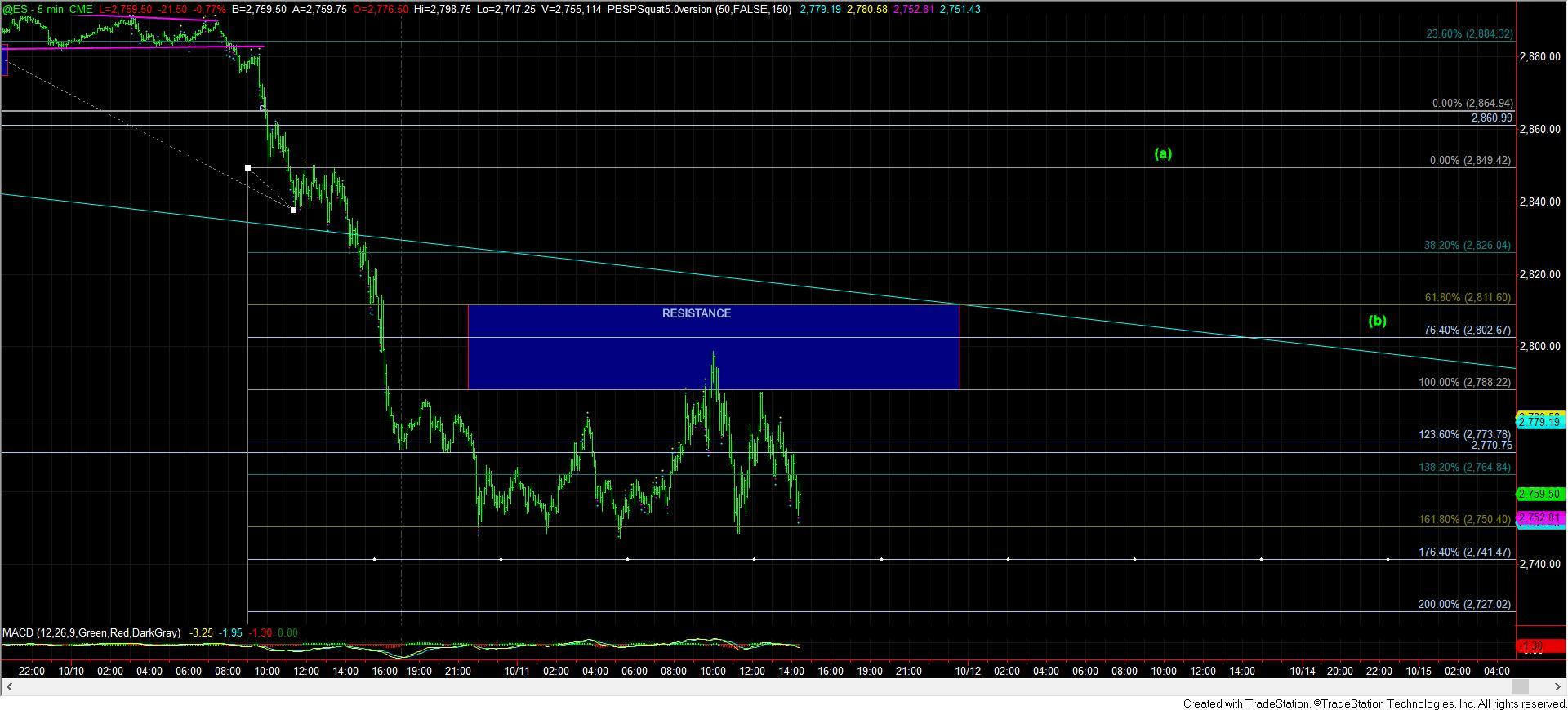 5minES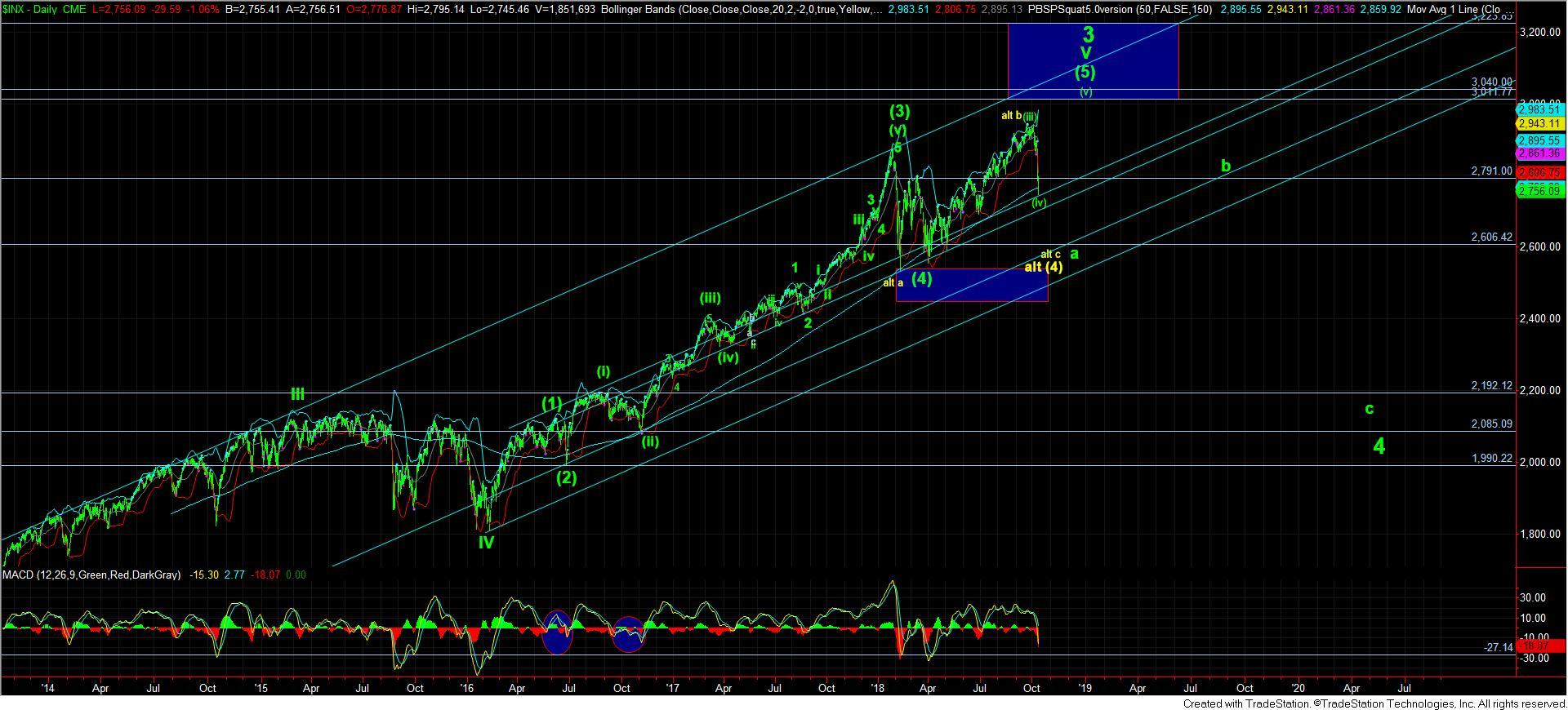 1SPXdaily