Today, The Bulls Gave An Inch
With the red we saw today, the bulls seemed to have given an inch. But, the question is if they will take back a foot?
While today's pullback was a nice start if we have begun a larger degree pullback, there is nothing yet in the price structure which suggests that the larger pullback has begun.
Thus far, the market has topped out within pennies of the major Fibonacci resistance at 3234SPX. However, as I outlined yesterday, until we can actually see a sustained break of 3193ES, we do not even have a preliminary signal that a top has been struck. And, today, the market did quite well in holding that region.
So, in order to begin the confirmation process that a top has indeed been struck, we need to break down below the low struck today in the futures, and begin to test our next lower support region in the 3150/60SPX region.
In conclusion, while my primary expectation is looking to begin a larger degree pullback (and we can decide if it is the blue (4) or the green (ii) as we move lower), we still need to break some support before we can view that pullback as being in progress. For now, no support has yet been broken.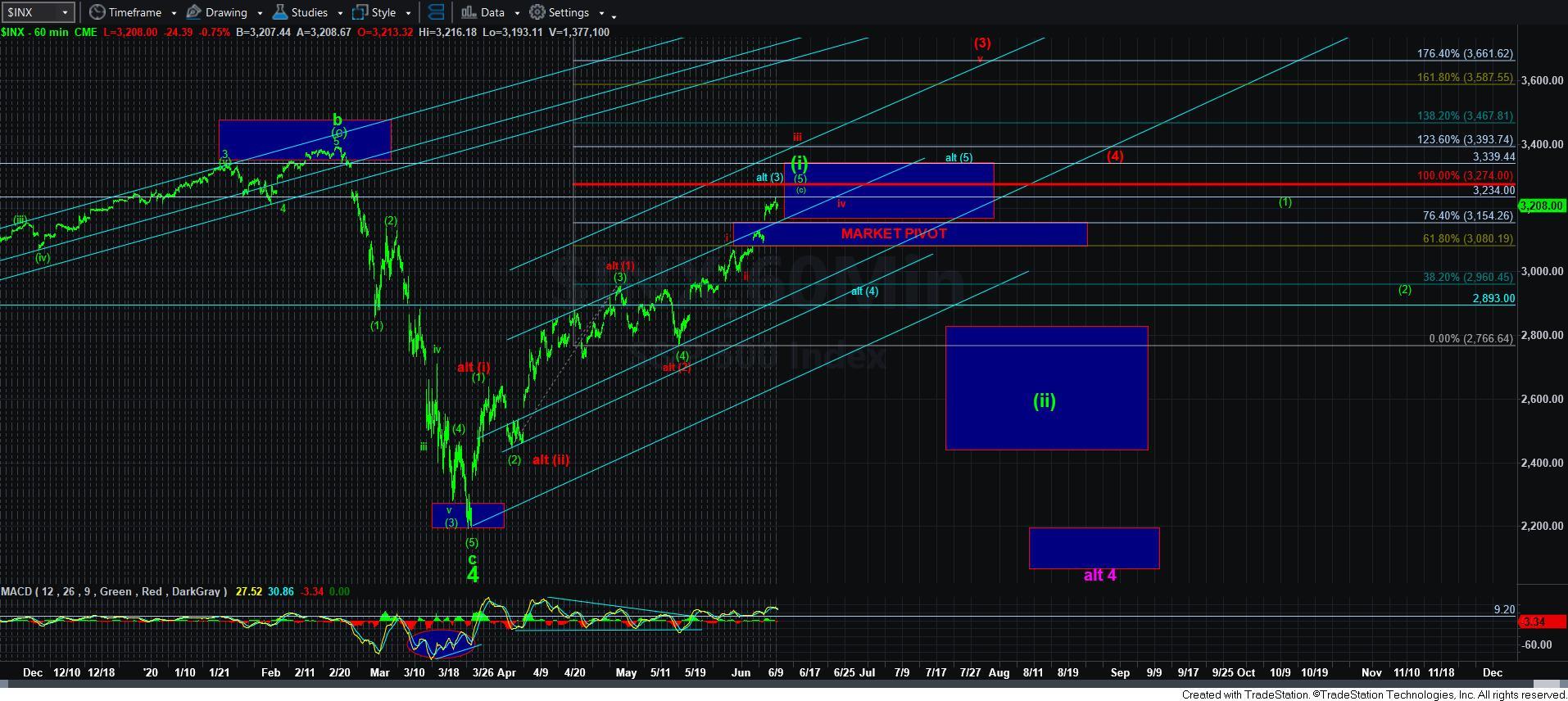 60minSPX