At the gathering last night, I tried to explain to some of our members the old saying of not being a d__k for a tick. In other words, when you begin to recognize that risk is rising (as I think it is now as we approach our bigger resistance target), you may want to consider raising cash, as I have been over the last few days.
Keep in mind that we can go deeper into that resistance region as well. But, the main point you should recognize is that we have no pattern yet in place to tell us that the market is setting up to rally to 5100+. And, until we get such a pattern in place, many of you may want to begin to turn cautious.
So, as we look at the MACD on the daily chart, we can see that we have rallied up to the region which has represented prior topping regions. Moreover, the 60-minute is also now negatively diverging. Of course, we may still get one more push higher, but the market has now reached the target we had for this segment of the rally. So, in my opinion, caution is warranted, especially after us now rallying 500 points within a month and a half off the June low. And, now we are just below that larger degree blue box target/resistance I placed on our 60-minute chart just as we were bottoming in June.
Yet, I cannot assume that a top has indeed been struck in the smaller degree structure until we actually break down below the support noted on the 5-minute SPX chart, which is in the 4055SPX region.
So, it leaves me with anticipation for a top to be struck in the near term. And, once we do confirm that top has been struck, then a break down below the 4055SPX support will have me targeting the 3950SPX region for green wave [iv], which still remains my primary count, but only marginally so - at least until the market proves that green count to me, as I have outlined in many prior updates and live videos.
Again, the biggest point I want to make this afternoon is that its time to take stock of where we are in the bigger picture, and see if that aligns with your risk tolerance and current positioning.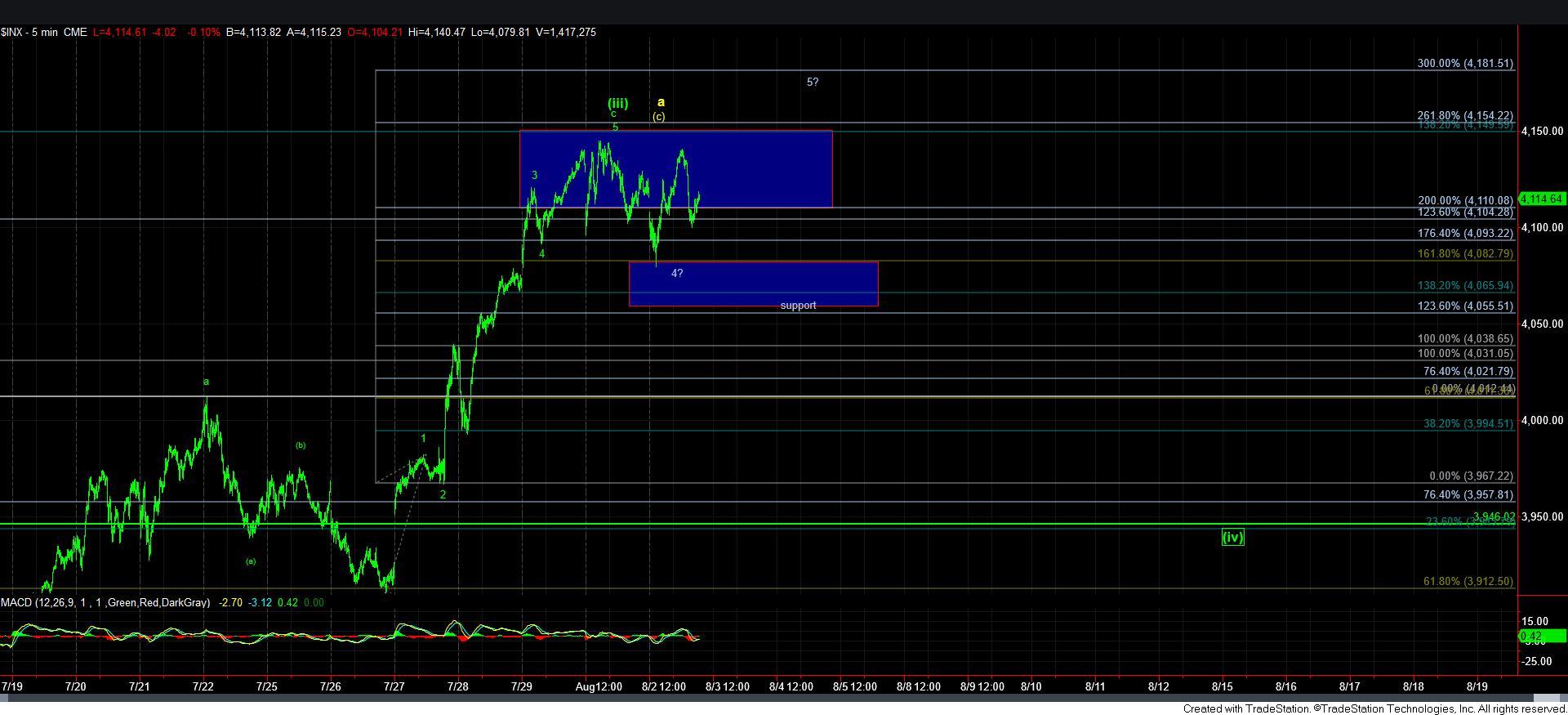 5minSPX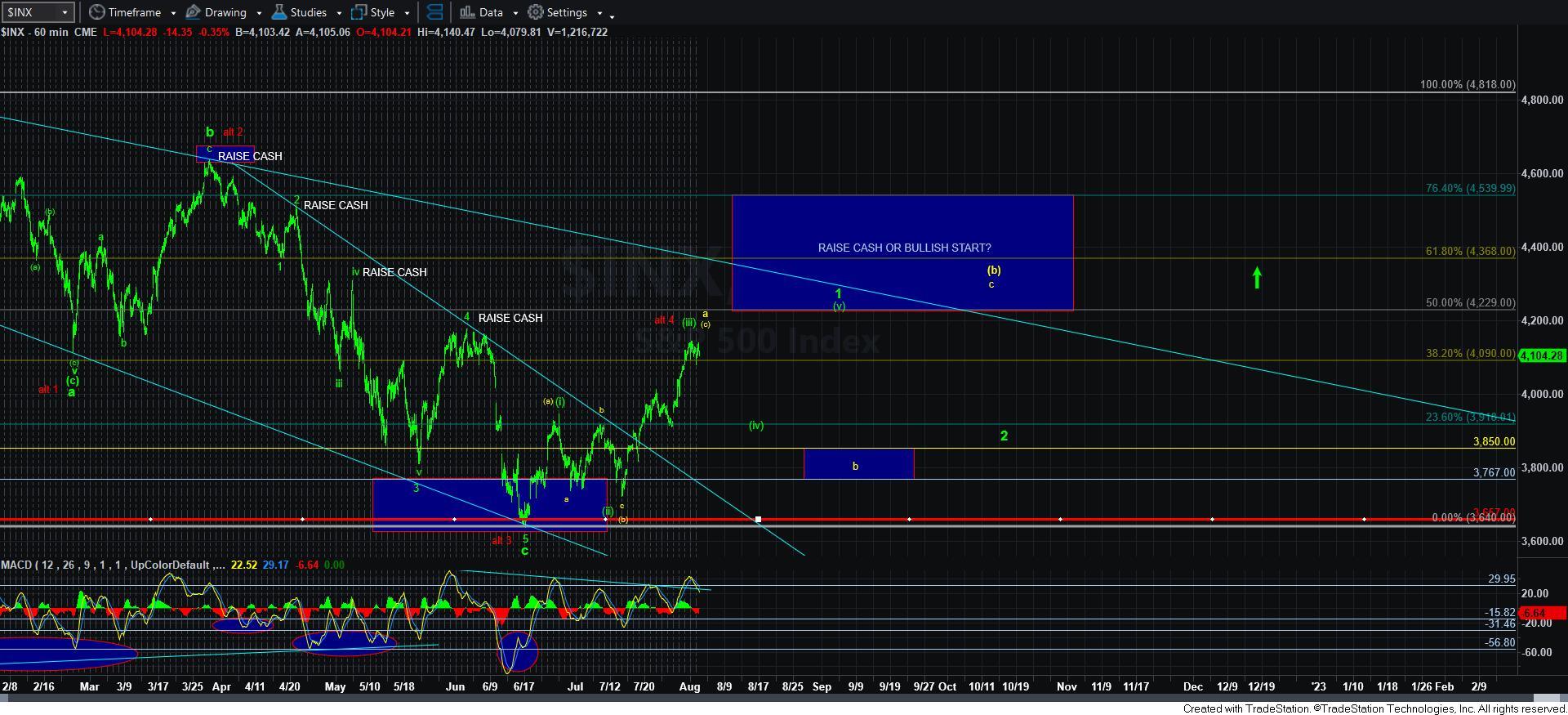 60minSPX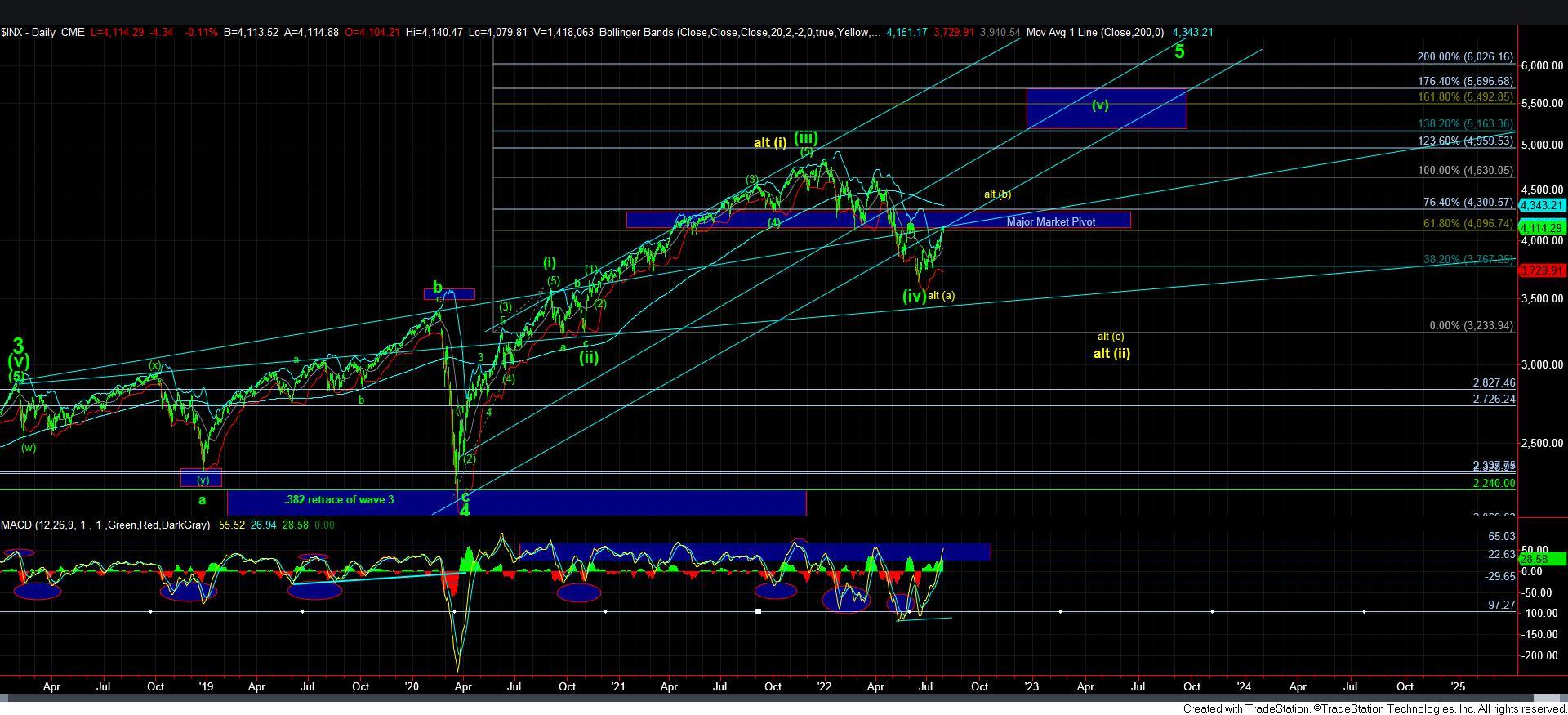 SPXDaily