Time For Decisions - Market Analysis for Apr 21st, 2022
The market has now struck our DANGER ZONE. What does that mean? Well, it means we now have enough of a retracement off the lows to begin watching for 5-wave declines to warn us of the potential of the blue count taking us back down to 4000. But, until the market actually provides me with a 5-wave decline below 4400SPX, I am not going to be adopting the blue count.
In the micro count, there is potential for that higher high we hit today to be an expanded (b) wave in the b-wave, as I am counting it. But, the risks are rather high in this region.
So, does that mean I remain aggressively long in the expectation of a higher high for wave v of 1? No, it certainly does not. In fact, one may want to consider lightening up on their long positions for risk management purposes until the market provides us with a high over 4637SPX.
So, the point of my missive right now is to simply alert you to the risks regarding where we current reside right now. And, the market really is not giving us any strong indications as to how it will resolve. For now, I am maintaining the green count, and expecting a higher high over 4637SPX to complete a leading diagonal for wave 1 off February 24th low. But, please recognize that I will not hesitate to move into the blue count if the market proves that pattern. In the meantime, it's a good time to lighten your risk or hedge your positions, if you choose to do so.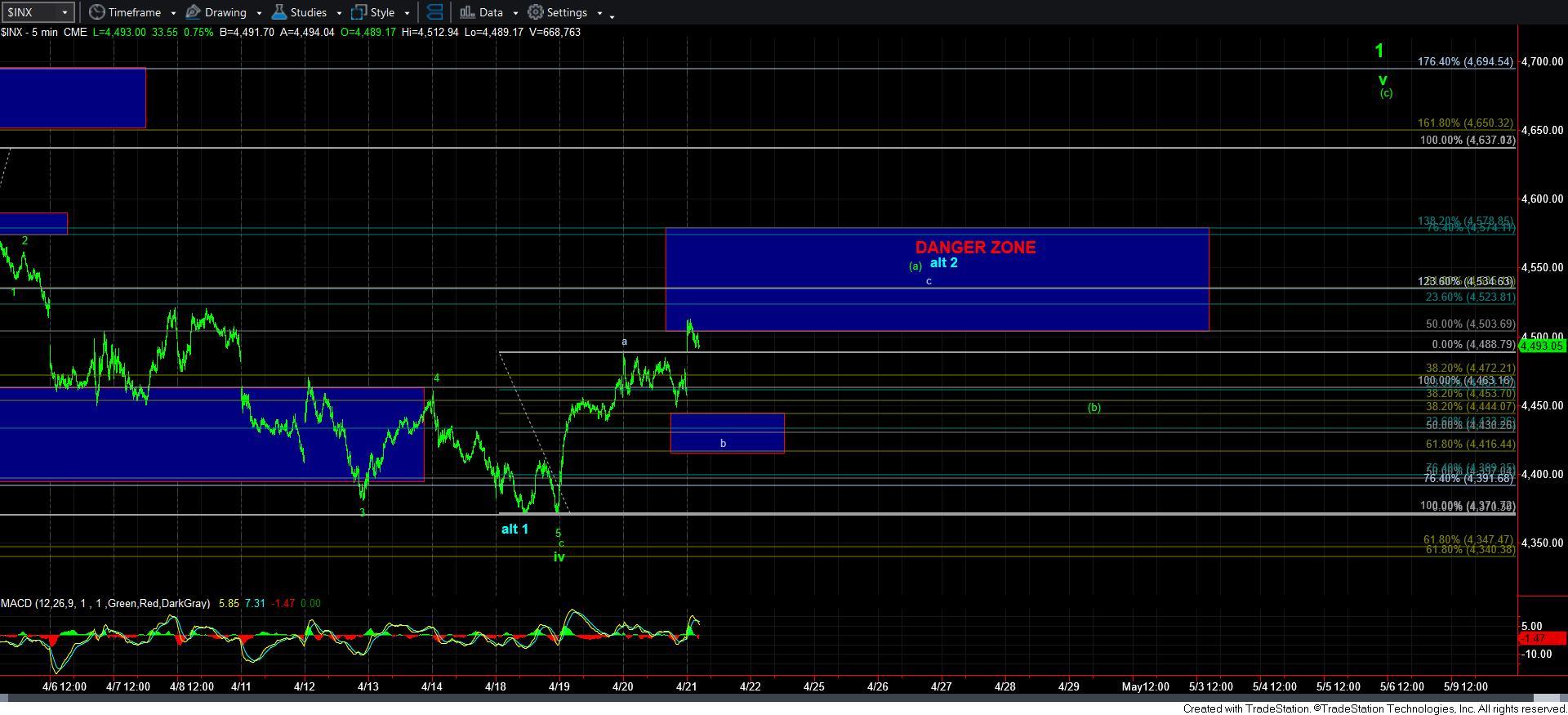 5minSPX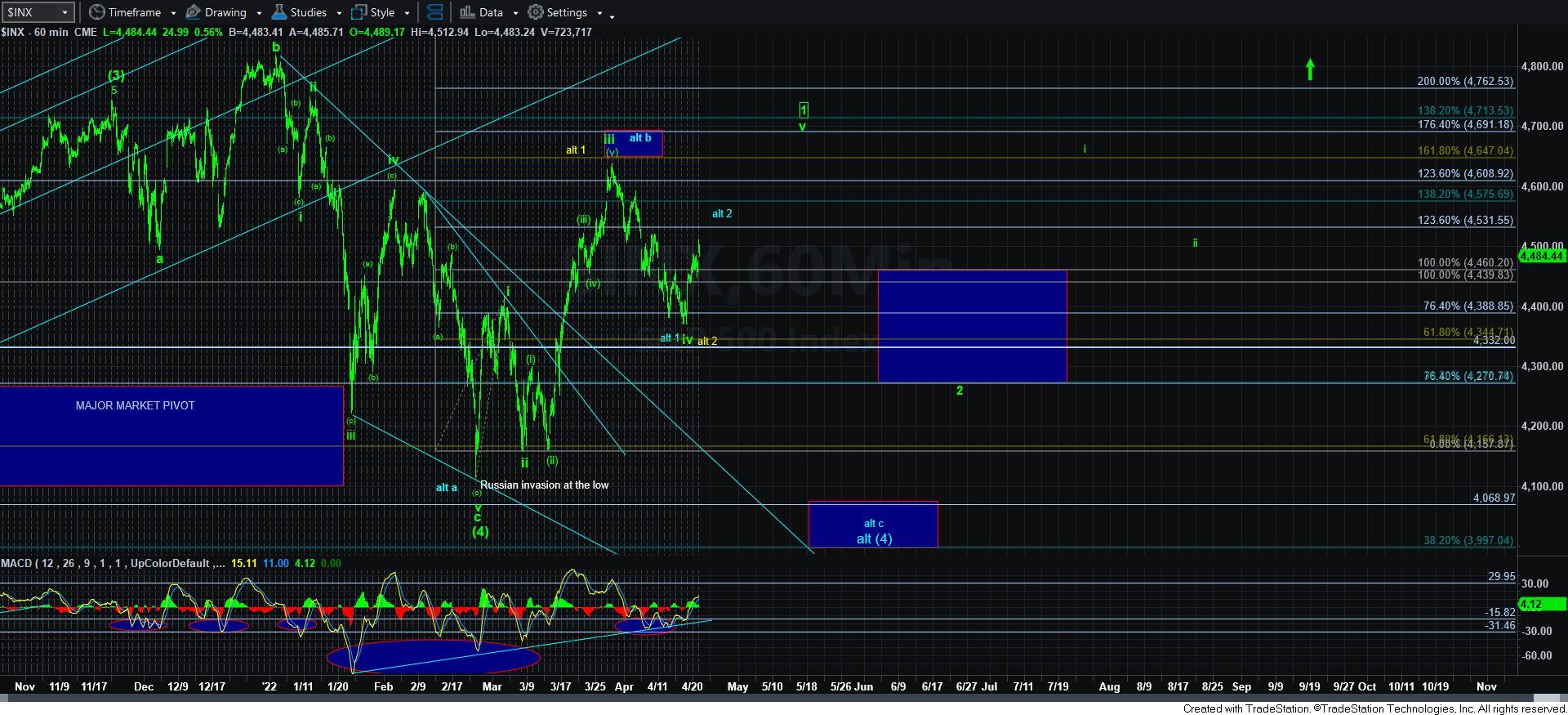 60minSPX