Time For Another Decision
The market is now at a crossroads between the very bullish case, and the potential diagonal. As noted today, and since last weekend, the resistance in this region is the 2135SPX level, with the potential to spike to 2137. Over that, we have long term resistance around 2142. However, should the market be able to able to gap up through that region, we would be well on our way to proving the more bullish structure, with a move to the 2154 region.
But, I am really not sure that the bulls have enough left in the tank to take us down the strongly bullish path at this time. The set up today was such that if they had the strength, we should be taking out all those resistance levels within 24 hours. However, if we fall back below 2128SPX, it makes the bullish case very weak indeed, and leaves us with the potential diagonal.
In the diagonal scenario, we are likely topping in the (a) wave this week, with the (b) wave taking us down to the 2085-2100 region. A break down below the 2080SPX level would be an indication to me that we have completed the current top, and the larger degree wave 4 on our weekly chart is upon us, with targets around the 1800 region.
So, if the market is unable to provide us with a major gap up tomorrow – and it is not looking really good for that to occur at the moment– then the best we can hope for now is the diagonal, which will clearly be very difficult to trade to the upside, and may complete this long term bull market 3rd wave sooner than expected.
However, as I noted in an alert today, the IWM still has the potential for a more bullish pattern, and I will present that in this weekend's update, assuming the market does follow through a little more to the upside. Such a pattern would suggest the SPX would be in a long term diagonal to much higher levels. Again, I will review that this weekend, if the market provides further evidence for such a perspective.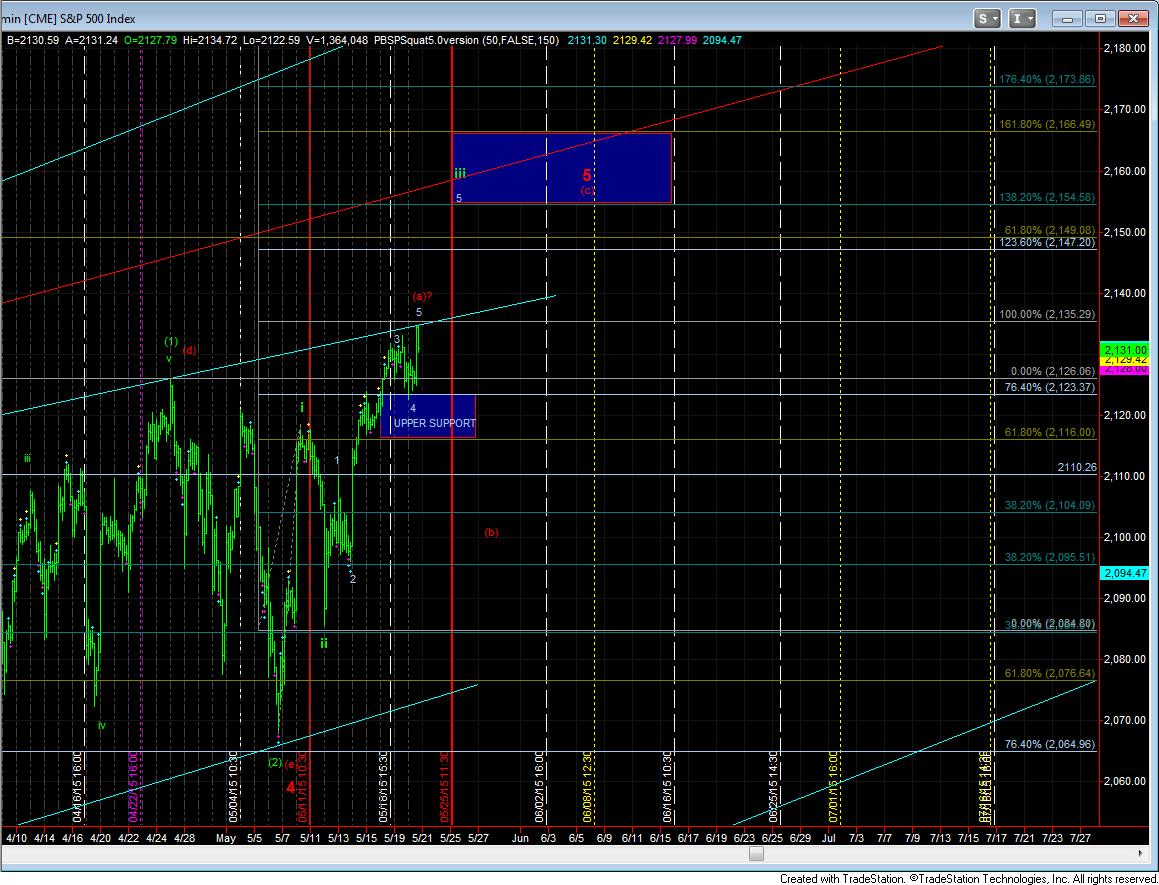 TurnChart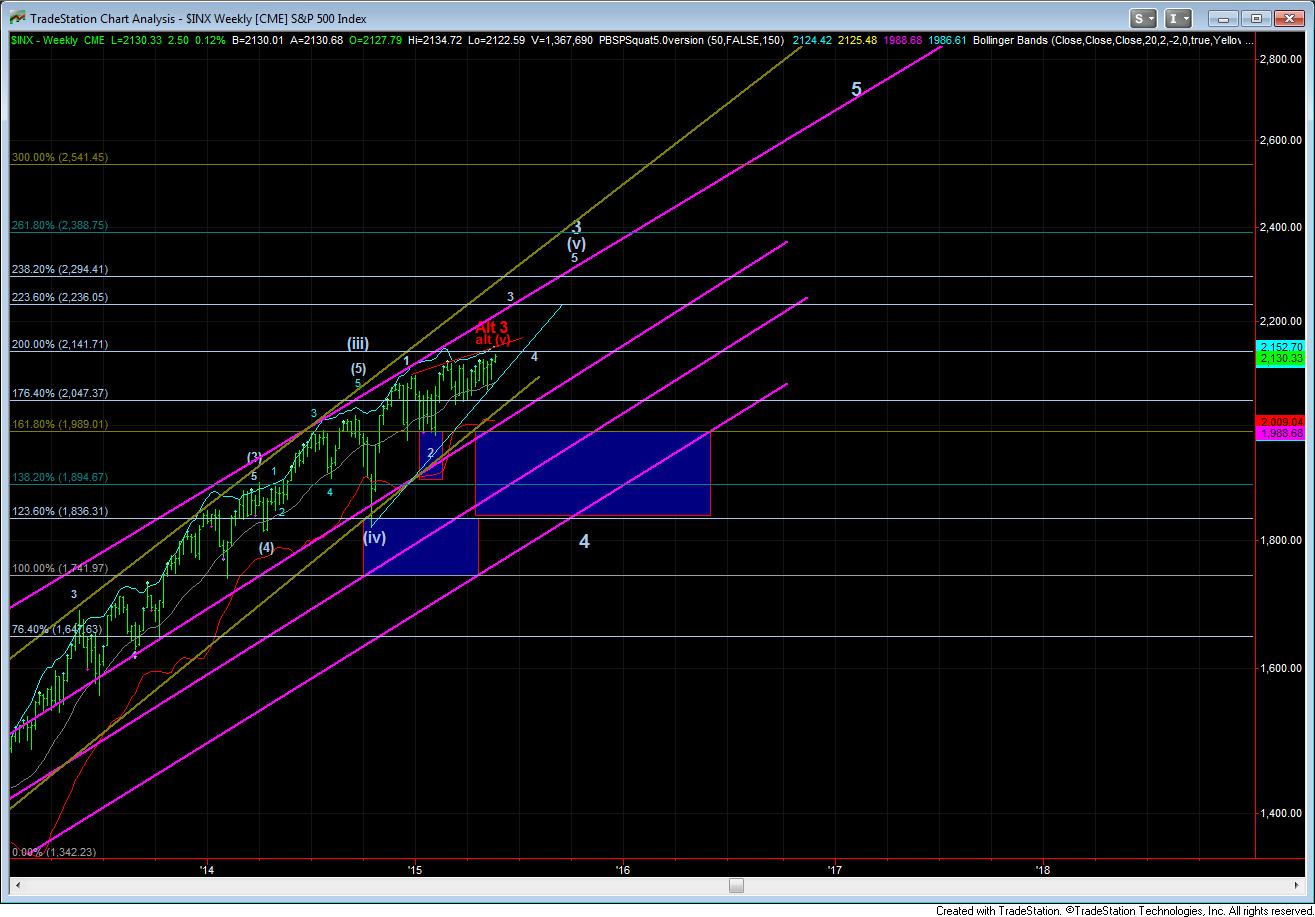 UBERBULL COUNT