Time For A Rest For The Holiday Weekend?
As this 3rd wave has continue to follow an almost textbook pattern, it would suggest that we may see a bit of a rest in the coming days.
Last night, we were looking for the continuation of this rally up towards 2920SPX, (which was also our target for this week from our weekend update):
"Ultimately, as long as we remain over 2887SPX, pressure will continue to remain to the upside. Our next target is the 2920-2925SPX region, which can still be hit this week, especially if we have already completed wave (iv) today. So, as long as we remain over 2887SPX, that is my next target region before we see a bigger pullback in wave 4, which should easily maintain over the 2890SPX region, as you can see from the 5-minute chart. Ultimately, this structure should be targeting the 2950/55SPX region by next week to complete wave (3)."
So, we have just about hit out target for wave 3 of (3) on the 5-minute chart. That means we should be expecting a wave 4 pullback/consolidation in the coming days. Support has now been moved up to the 2893SPX region, which is the .382 retracement of wave 3, assuming we strike at least the 2918SPX level to complete wave (3).
So, as long as we remain over that support over the coming days, we will likely be setting up a rally to the 2950-2960SPX region next week for wave 5 of (3), as outlined on my 5 minute chart as well. Moreover, that lines up quite nicely with the minimum target for wave (3) of iii on the 60-minute chart, based upon our Fibonacci Pinball method. So, everything still seems to be lined up quite nicely to continue higher towards 3000 within the next month or two.
At the end of the day, I am going to sound like a broken record, but I am going to continually repeat myself as it is important. As long as upper support holds, we continue looking higher within the Fibonacci Pinball structure. That support is now in the 2893SPX region. But, as I have said many times before, I am going to continue to caution you as we continue moving higher that we are setting up for a 20-30% correction, which can potentially take the SPX back down to the 2100SPX region within the next year or two (with a minimum expectation of the 2400-2500 region). So, please keep in mind that risks continue to rise the closer we get to our upside targets. And, should a support break before we get there, it would make me even more cautious.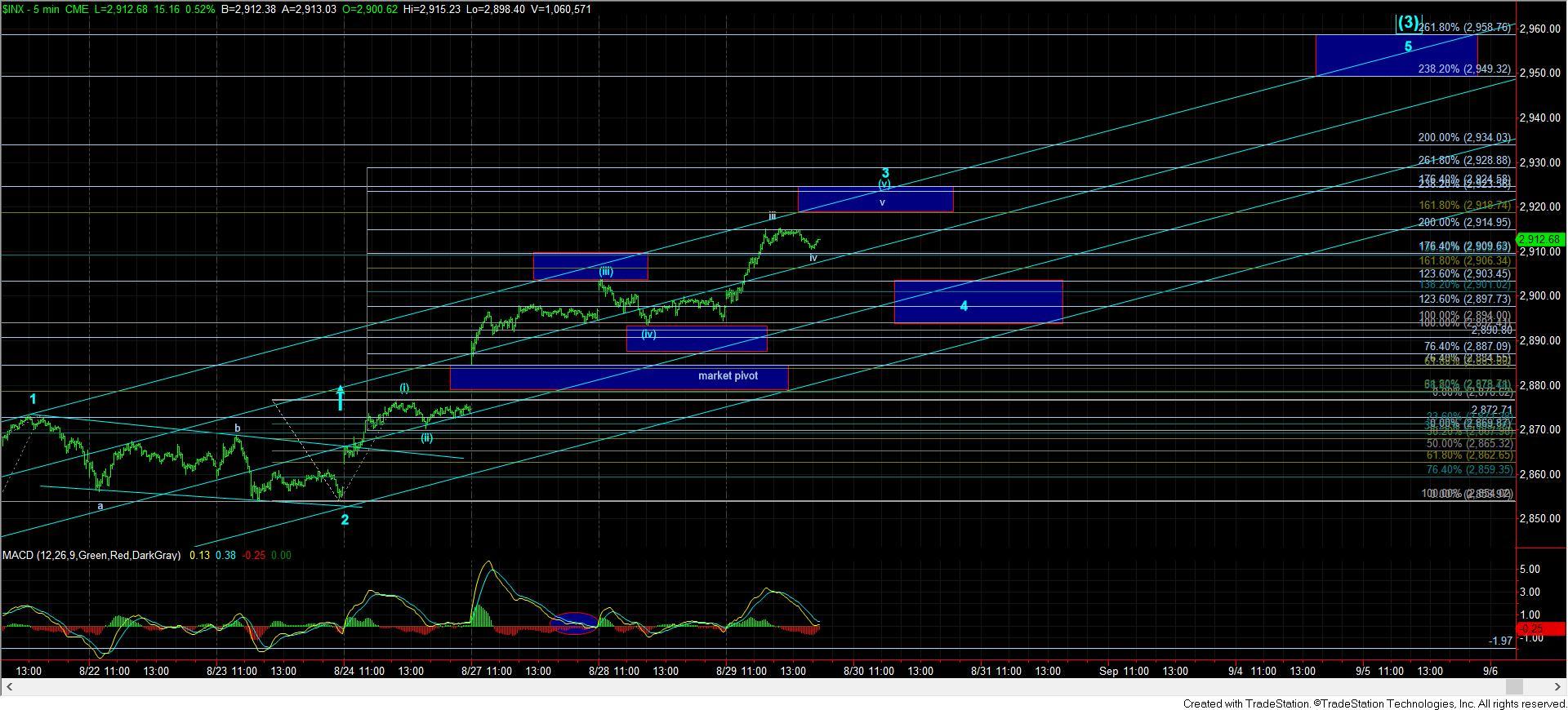 5min-zoomSPX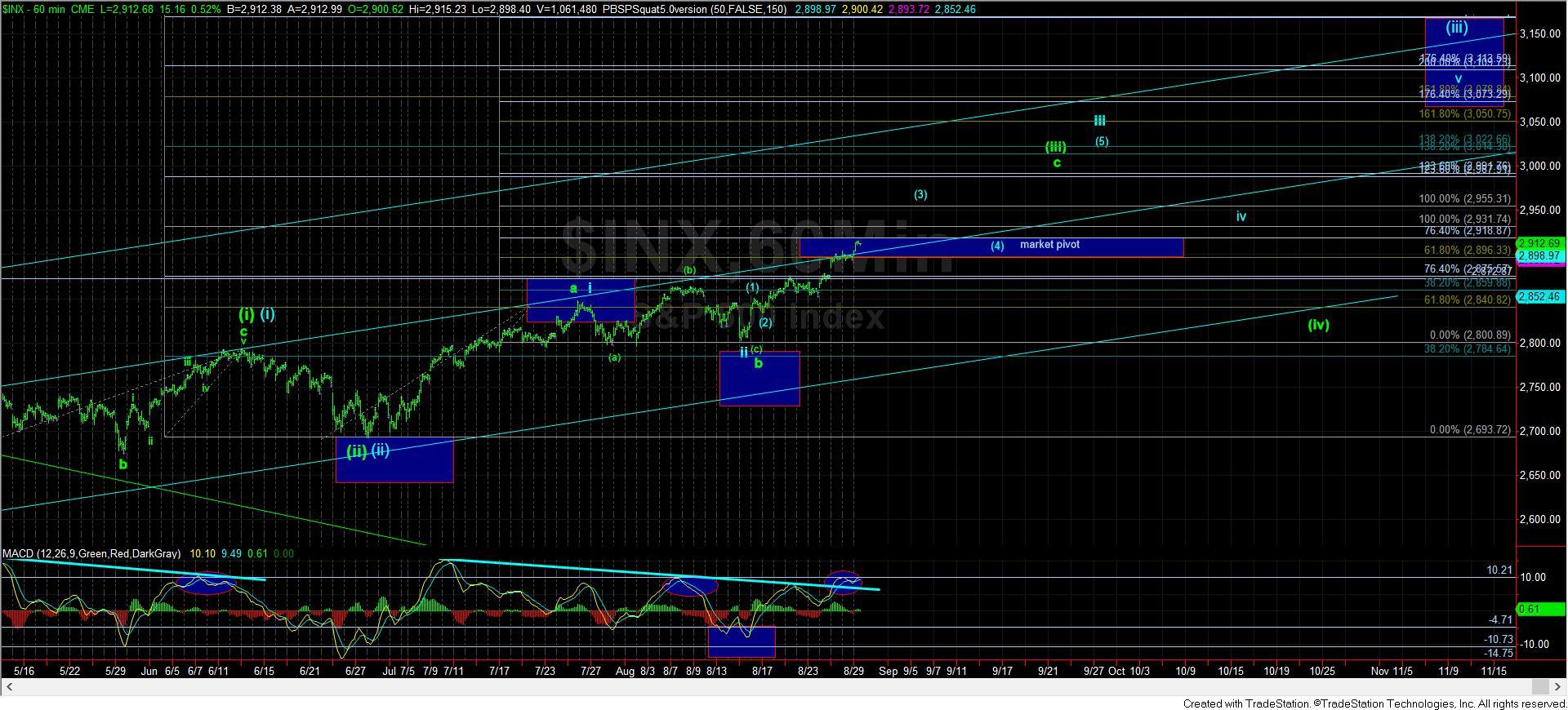 60minSPX