This Market Is Unstoppable
The market continues to grind up higher towards that 4600SPX region. Yet, I have wanted to see a b-wave pullback before we continued on to 4600SPX. However, the market does not always provide us with our standard pullbacks, especially in a strong trending bull market.
With that being said, as long as we remain below 4550SPX, I am still going to reasonably expect a b-wave pullback. But, if we continue to grind through 4555SPX, then I have no choice but to assume we are moving directly to 4600-4630SPX to complete wave 3.
At this point in time, I really have no clear alternative count, as it seems highly likely that the next time we break down below 4420SPX will put us into wave 4. So, the only alternative I am going to consider at this point in time is one that points us in a more direct fashion to 4900SPX. But, I must warn you, the only reason I am even considering such a potential is because I have been scratching my head to come up with an alternative count. It is so low in probability at this point in time that I am not even placing it on the chart just yet. But, I have added a micro pivot on the 60-minute chart. And, that is going to represent our support and resistance for the next several weeks.
Allow me to explain. First, as long as that pivot holds as resistance, it is reasonable to expect a b-wave pullback, as shown on the 5-minute SPX chart. If we break out directly through the resistance, then we will have to turn back down below the pivot to confirm we are in wave 4. And, should we break out directly through the pivot, only then will I entertain the potential for the more bullish ALTERNATIVE to 4900SPX more directly. Please read that again before you freak out about a direct move to 4900SPX from here – it is only an ALTERNATIVE, and it is not ripe yet for even an alternative presentation at that.
So, it leaves me with reiterating that the more reasonable and likely expectation is for a pullback to be seen to 4240-70SPX for wave 4 before we begin the rally to 4900SPX. And, that will remain my primary count.
In fact, I think the IWM strongly argues for a bigger pullback to be seen (in its wave ii) before we are primed to begin a multi-month rally phase, which strongly supports my view of a bigger wave 4 pullback in the coming month or so.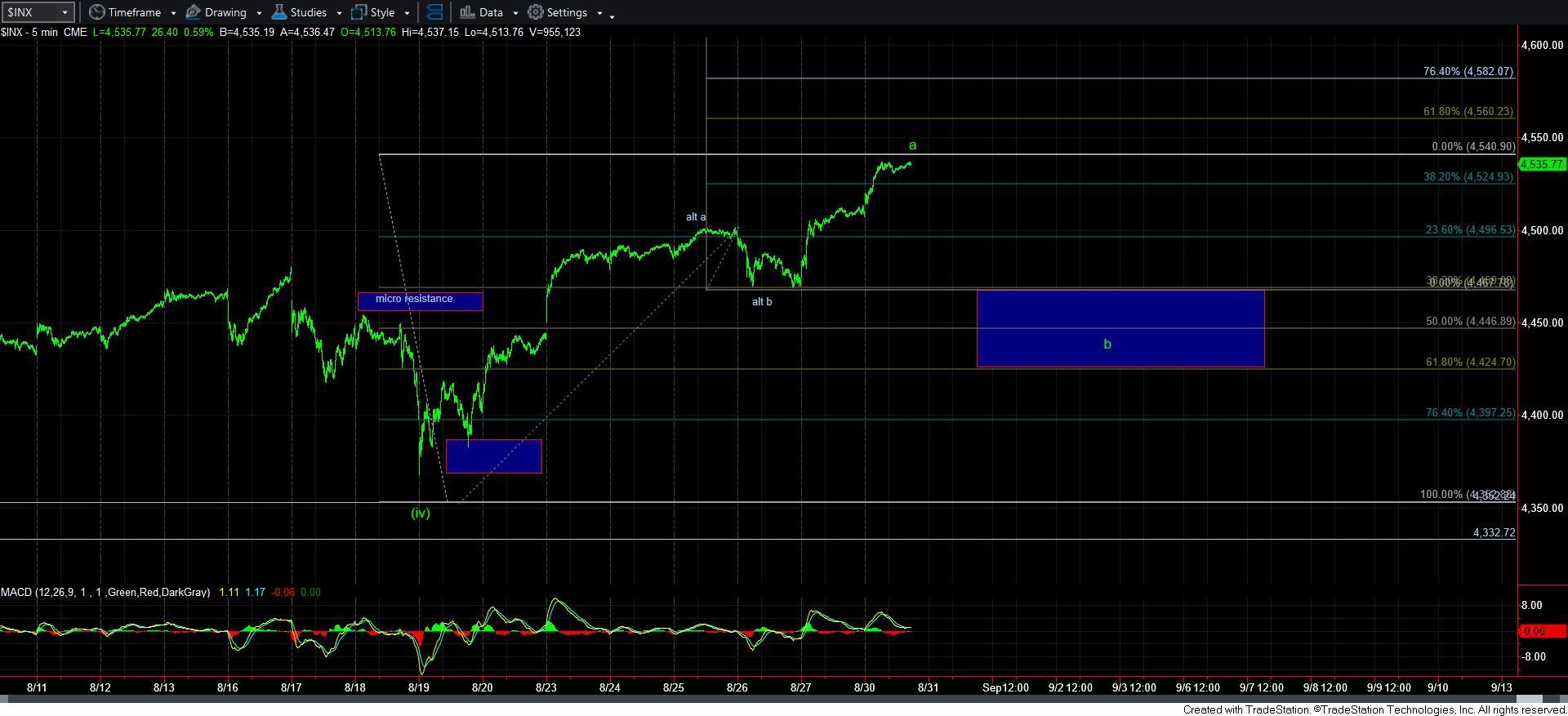 5minSPX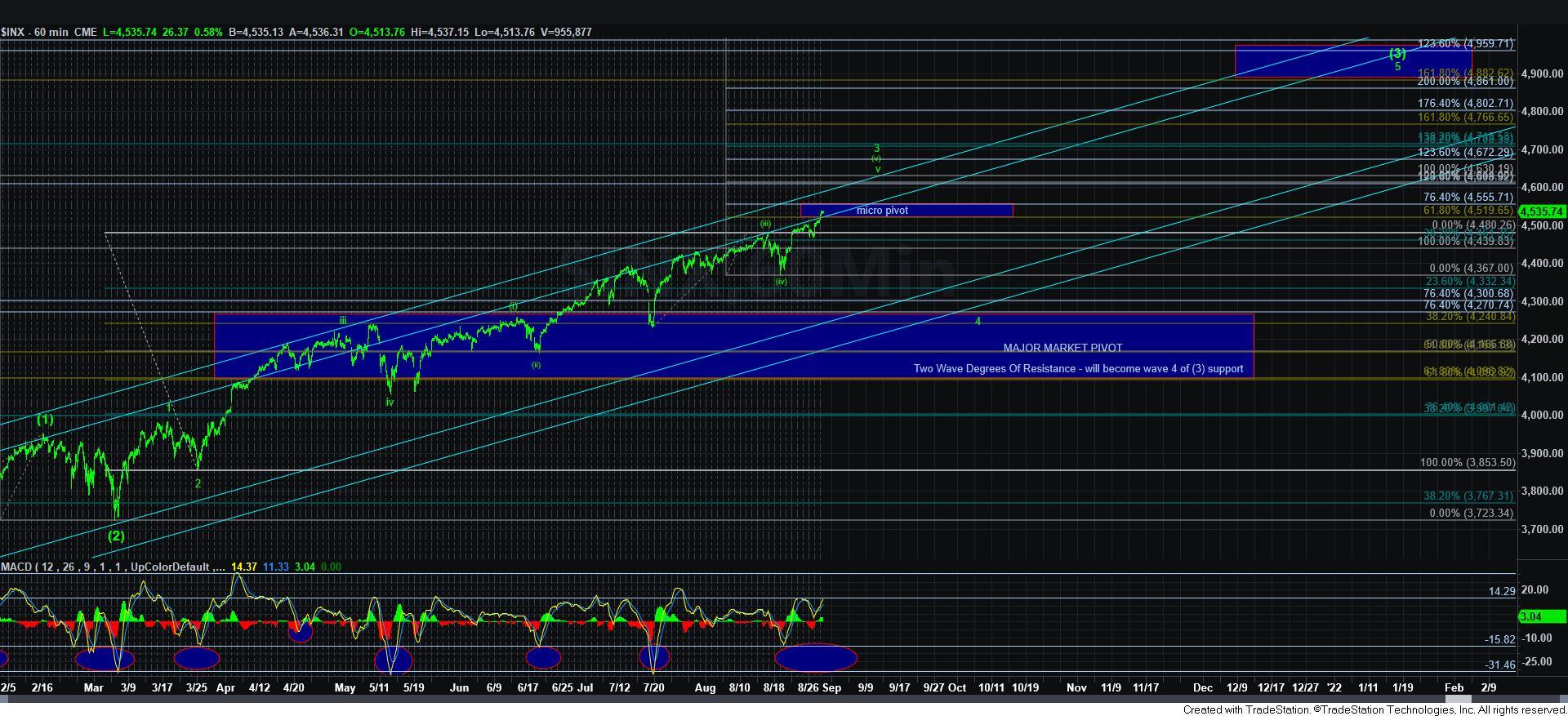 60minSPX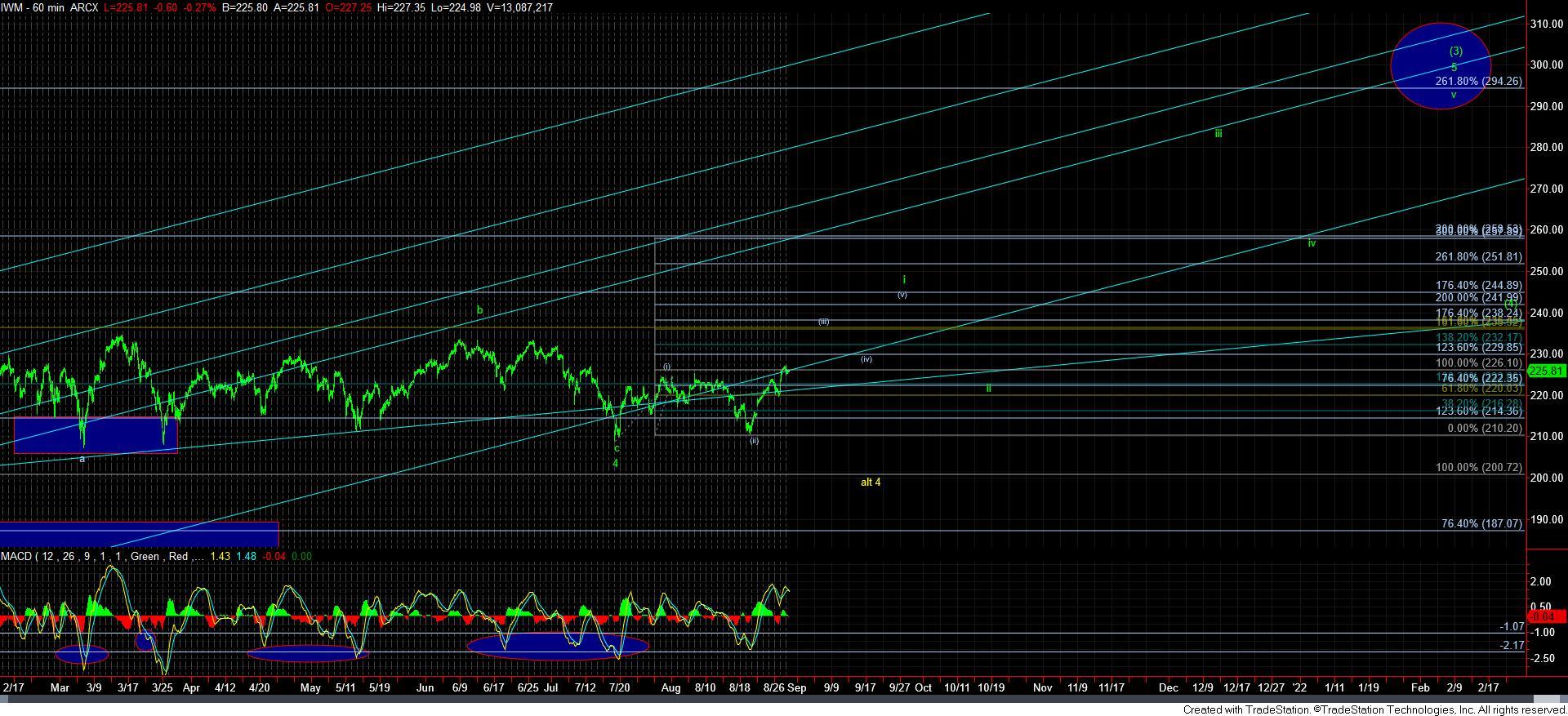 IWM60min