This Market Environment Will Chop Up Most Traders
As I outlined over the weekend, the market is likely in a 4th wave in the ending diagonal structure off the lows struck earlier this year. That means that the internal structure is not impulsive, and provides us with 3-wave structures in both directions. This type of environment will chop up most traders, so you have to understand the environment in which you are trading so you can avoid being chopped up. This is why I have highlighted that we are likely in a very treacherous market environment.
On the micro structure, today's lower low suggests that the a-wave had not yet completed last week. While this lower low can represent the bottom to that a-wave, we need to see a b-wave pullback hold support, and then rally us out of the downtrend channel created in the ES to strongly suggest we are in the b-wave rally.
Now, because we are dealing with only 3-wave structures on both sides of this market, it will be hard to be definitive about whether the next rally is the start to the wave (v), or if we are only seeing a b-wave rally. For now, my expectation is that any rally we see will be a b-wave rally, setting us up for a c-wave decline once it completes, potentially later this week.
The ideal target for that b-wave rally is in the 2910-2923SPX region. So, that would mean that any rally which exceeds that region will open the door to either the yellow wave (iiI) alternative count, or that wave (v) has begun. Again, neither of those are what I am expecting at this time. In fact, as I noted over the weekend, we normally see 4th waves in a diagonal overlap with the 1st wave. And, since the top of the 1st wave of this diagonal is in the 2791 region, I would almost want to see a spike and reversal of that level to complete this 4th wave, and kick off the 5th wave. But, in a minority of circumstances, we can see an ending diagonal without overlap in the 4th wave.
Ultimately, as long as we hold over 2770SPX, my expectation is to still see a rally over 3000 to complete this final 5th wave in the 3rd wave off the 2009 lows. The ideal target for the ending diagonal top would be the 3011-3040 region. So, we will need to see how the market develops once wave (iv) completes.
But, I am going to continue to warn that we are nearing the conclusion of a major rally phase in the SPX. Once this ending diagonal completes, it will likely reverse quite strongly, and take us back down to the region from which it began quite fast. That region is in the 2500-2600SPX region. And, that will likely only be the a-wave of wave 4, as we spend most of not all of 2019 in a 4th wave which can take us back down to the 2100SPX region. So, please consider your risk management should we move higher in the coming months.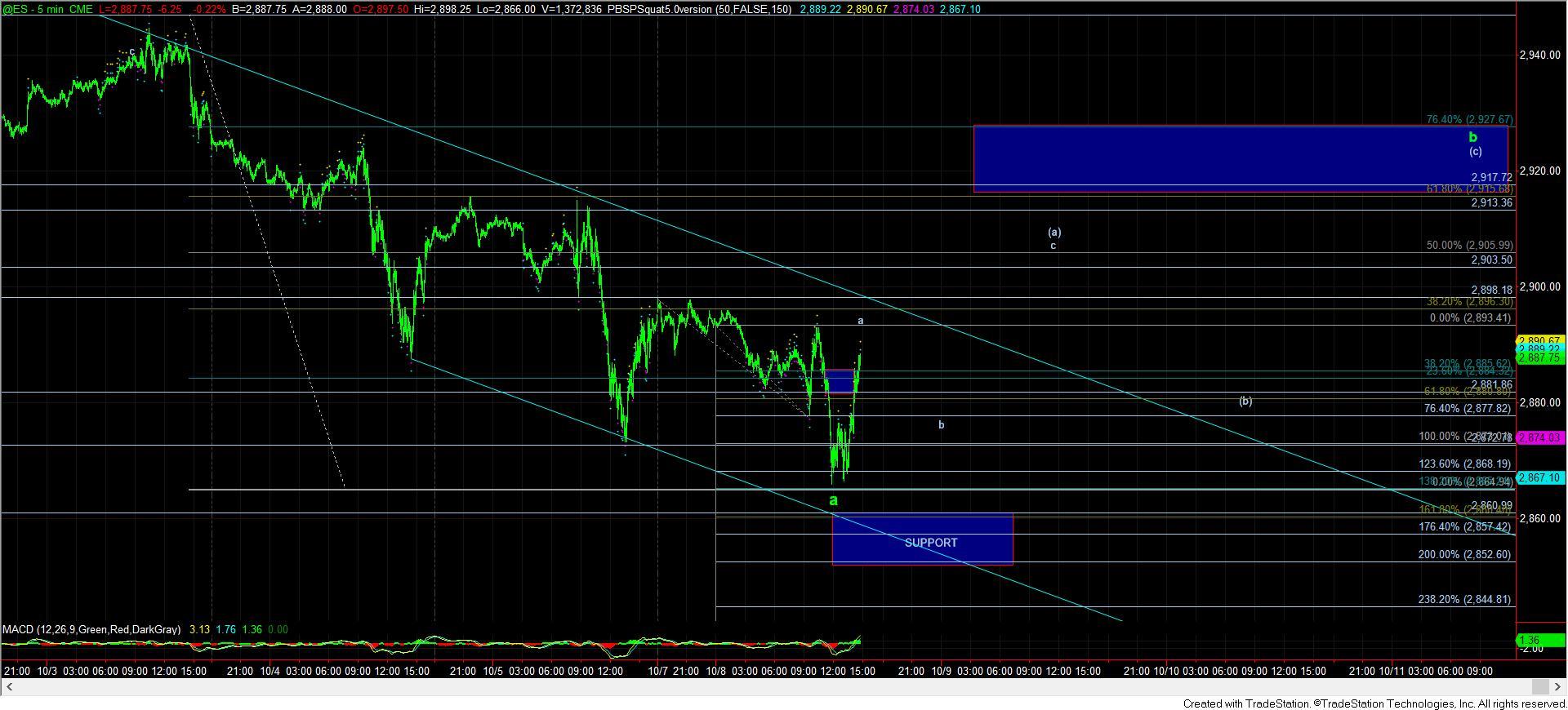 5minES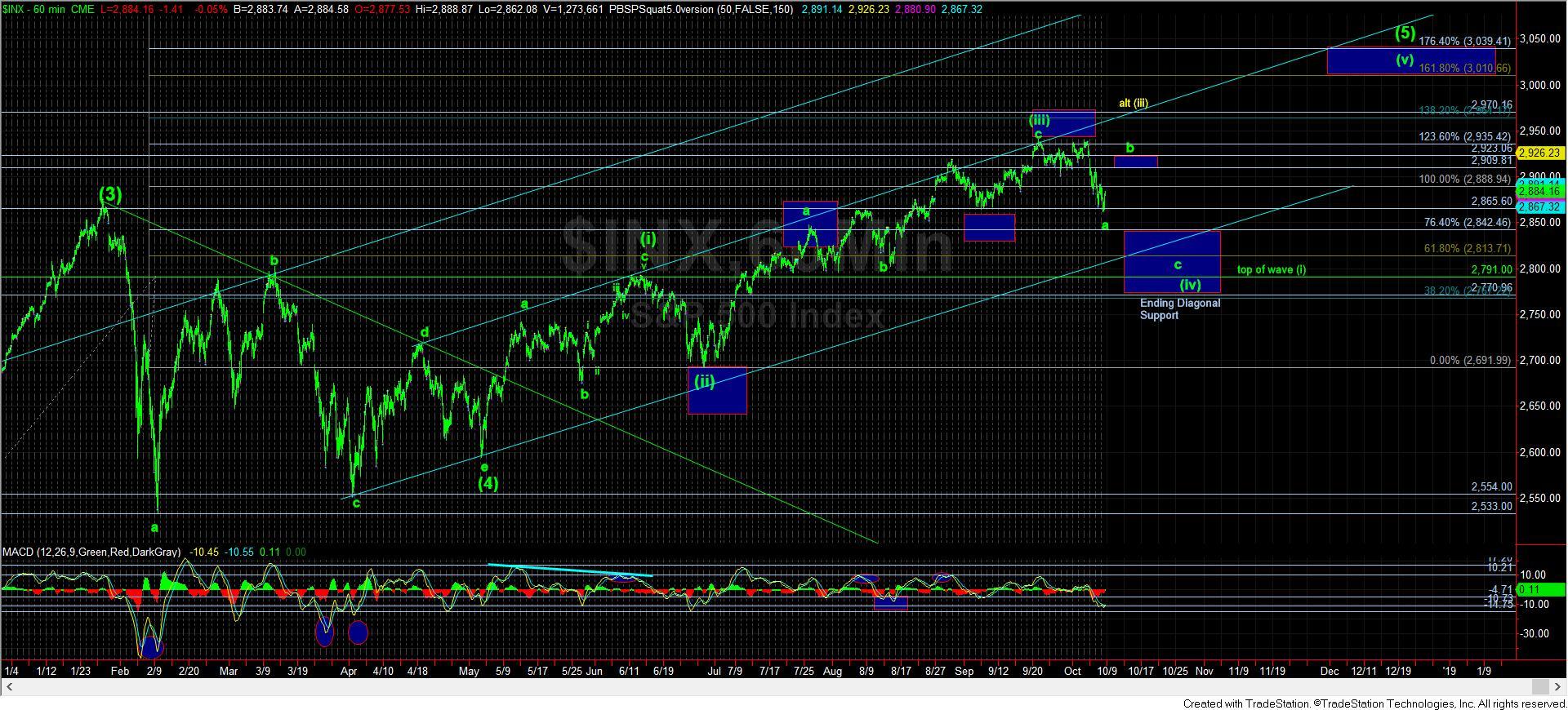 60minSPX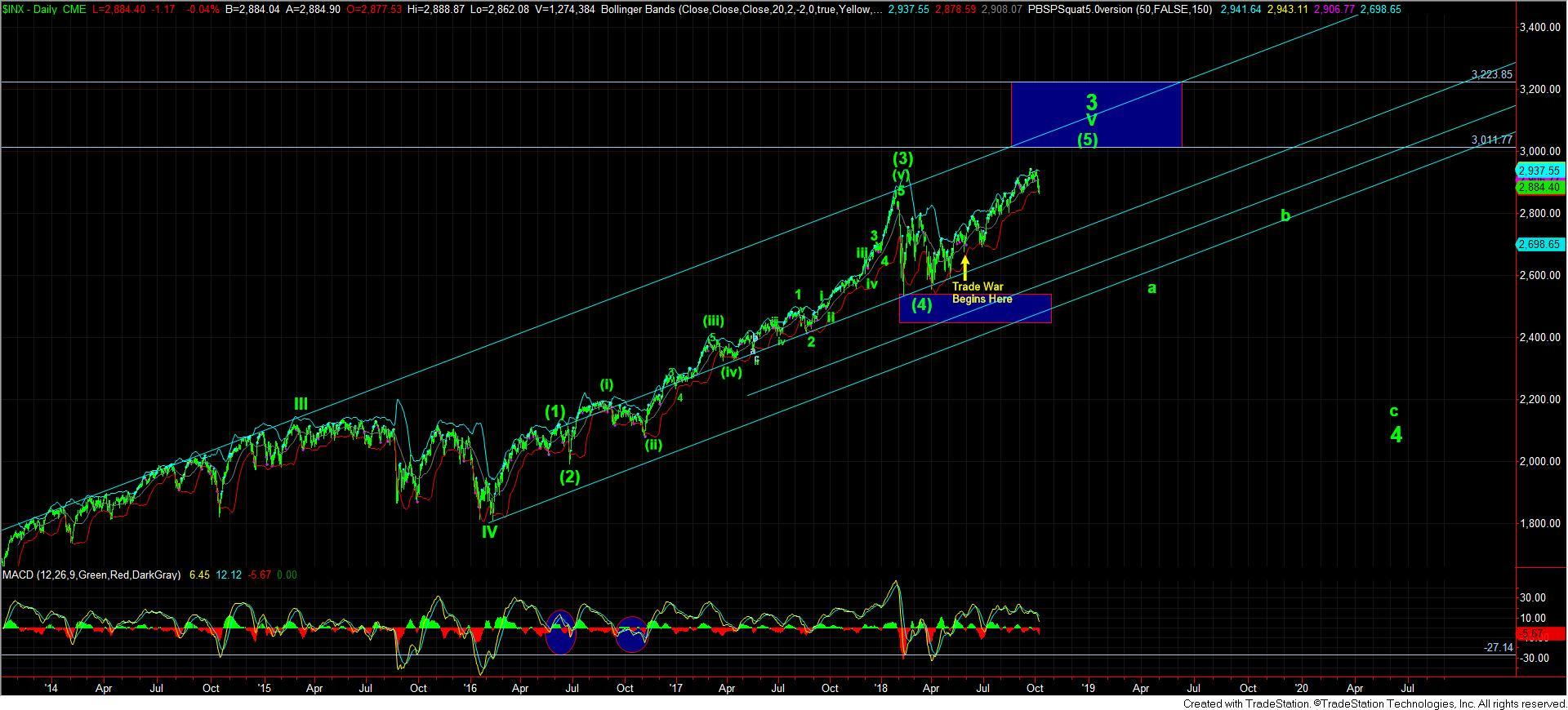 1SPXdaily