They Don't Ring A Bell At The Top
So, over the last couple of weeks I have been following the market rather carefully to determine where this b-wave is going to top. And, it is not until today that I can say we now have enough waves in place in the SPX to consider it done.
However, I want to warn you. It is only the SPX that has that potential, and it would be in a form of a double top. You see, the SPX has 5 waves taking us up into the high today, which can complete a 5th wave within the [c] wave of this b-wave rally. Yet, the ES/futures chart only counts as 3 waves into that same high.
This leaves me with a multi-step process to confirm if a top has indeed been struck.
First, if the market holds over the support noted on the attached 3-minute ES chart, then I can count this final rally as an ending diagonal potential in the futures chart.
Second, if the market breaks down below the support in the futures chart, then the 2975SPX region will become quite important again. If we hold that region as support, then the action we have seen the past few days can be a 4th wave flat, with one more rally yet to come.
Third, if the market breaks down below the 2975SPX region in an impulsive structure off today's high, then we have our first indication that a top has been struck to this b-wave, and the c-wave down has indeed begun.
As of my writing this update, we are still within the support on the 3-minute ES chart. So, the market has not signaled yet that the top has been struck, and it is reasonable to expect another push higher. However, as I noted yesterday, the risks are certainly rising.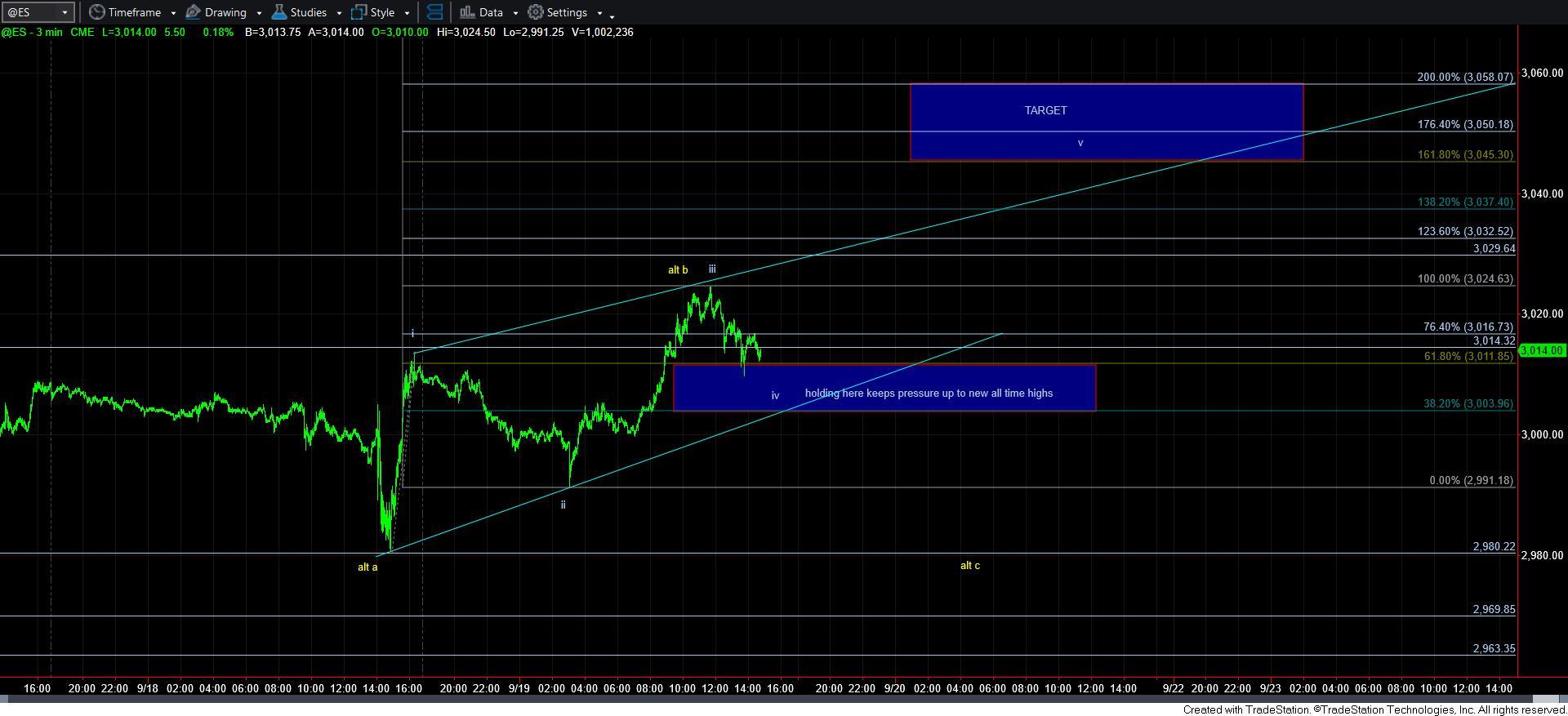 3minES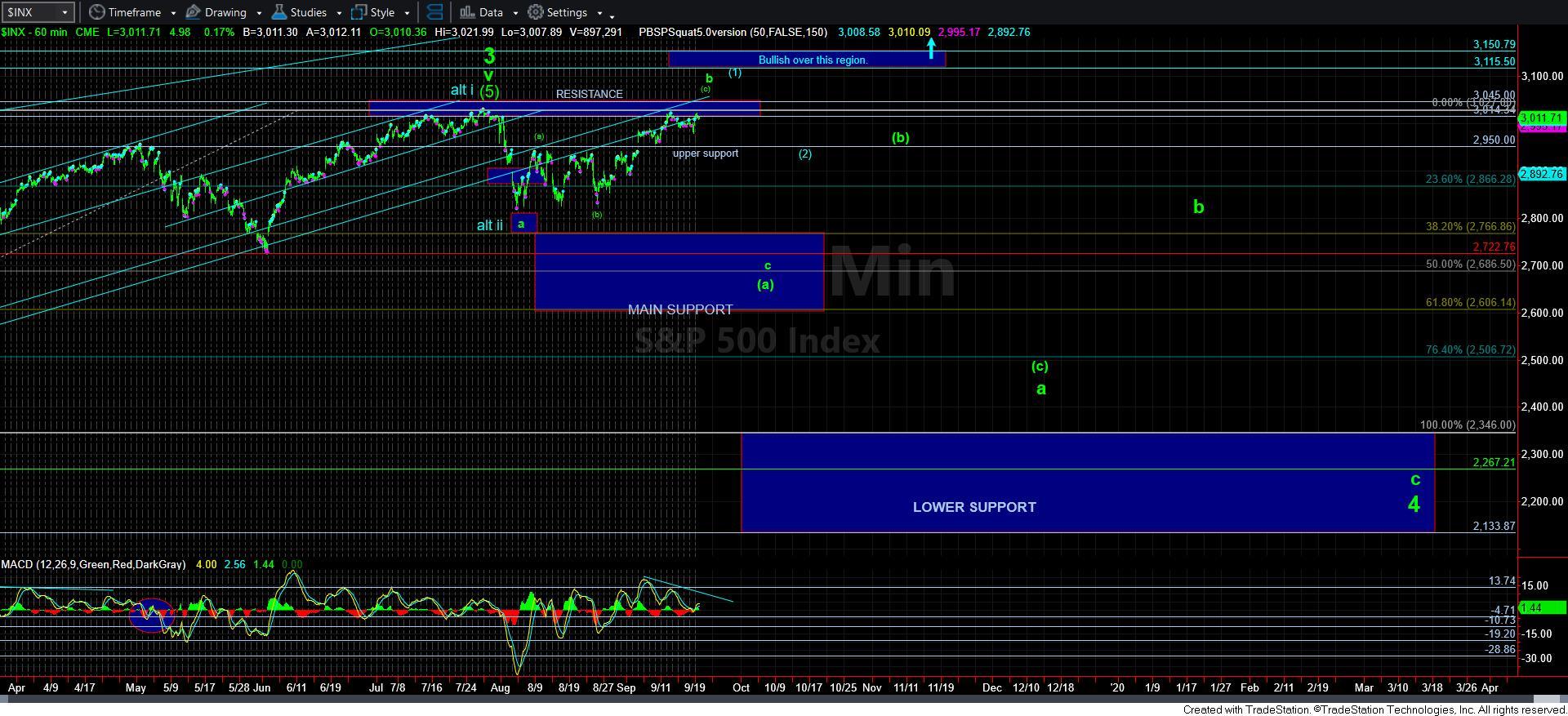 60minSPX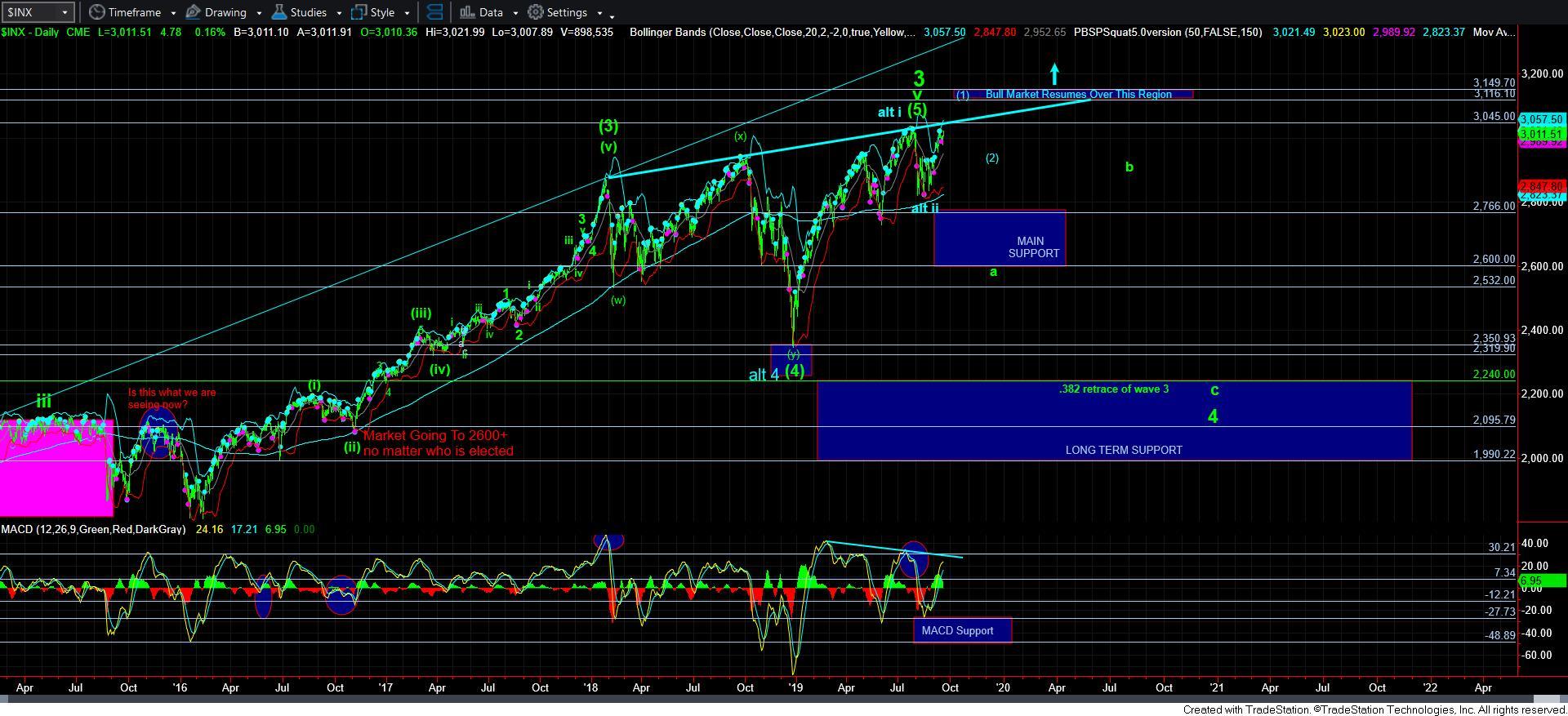 1SPXdaily