The Whipsaw Continues - Market Analysis for Oct 22nd, 2020
With the market continuing within its whipsaw regime, I cannot confidently say that we are yet done.
With the manner in which the market has rallied off today's low, I have to begin to assume a low of sorts was struck today. I also want to state that I am not confident in that potential, but there are certainly a number of clues pointing to that potential.
So, the question is what type of rally are we dealing with as we look to next week?
Well, I am now going to have to bring back the IWM chart, as it is telling a slightly different story than the SPX. You see, the consolidation we have had over the last week or so seems to best count as a 4th wave in the c-wave of wave [5] of its initial rally off the March low. While I know this is a slightly different count than the SPX, this does happen from time to time. So, as long as today's low, hold, I think we may see another rally in the IWM into next week. Moreover, if this is the case, I think the IWM has potential to outperform in the coming week.
So, if we are going to see some potential risk-on action, I think that will represent wave ii in green on the attached SPX 5-minute chart. But, until we are able to exceed 3470SPX, I am going to remain somewhat skeptical, with the potential for another lower low to complete wave [v] of wave i in a leading diagonal off the recent high.
Of course, alternatively, we could still see a higher high in the [c] wave of a b-wave, presented in dark green, but that is not my primary expectation at this point in time.
Now, I know that many of you may have been frustrated by my analysis over the last few days since I am unable to pin down a clear micro-wave structure. But, when we see all this overlap and 3-wave structures, it does not lend itself to a high probability count. I think it may still take a few more days into next week to be able to clarify the micro count a bit better. And, should we move through the 3470SPX region, then it would be clear to me that the next time we break down below today's low it would make it an even higher probability that the market has begun the pullback to the 2900-3050PX region as we look into November.
For now, I still maintain the c-wave decline to complete the larger degree wave [ii] in green as my primary expectation over the coming month. But, it may take a few more days until the micro count provides us with a clear picture in the smaller degree structure.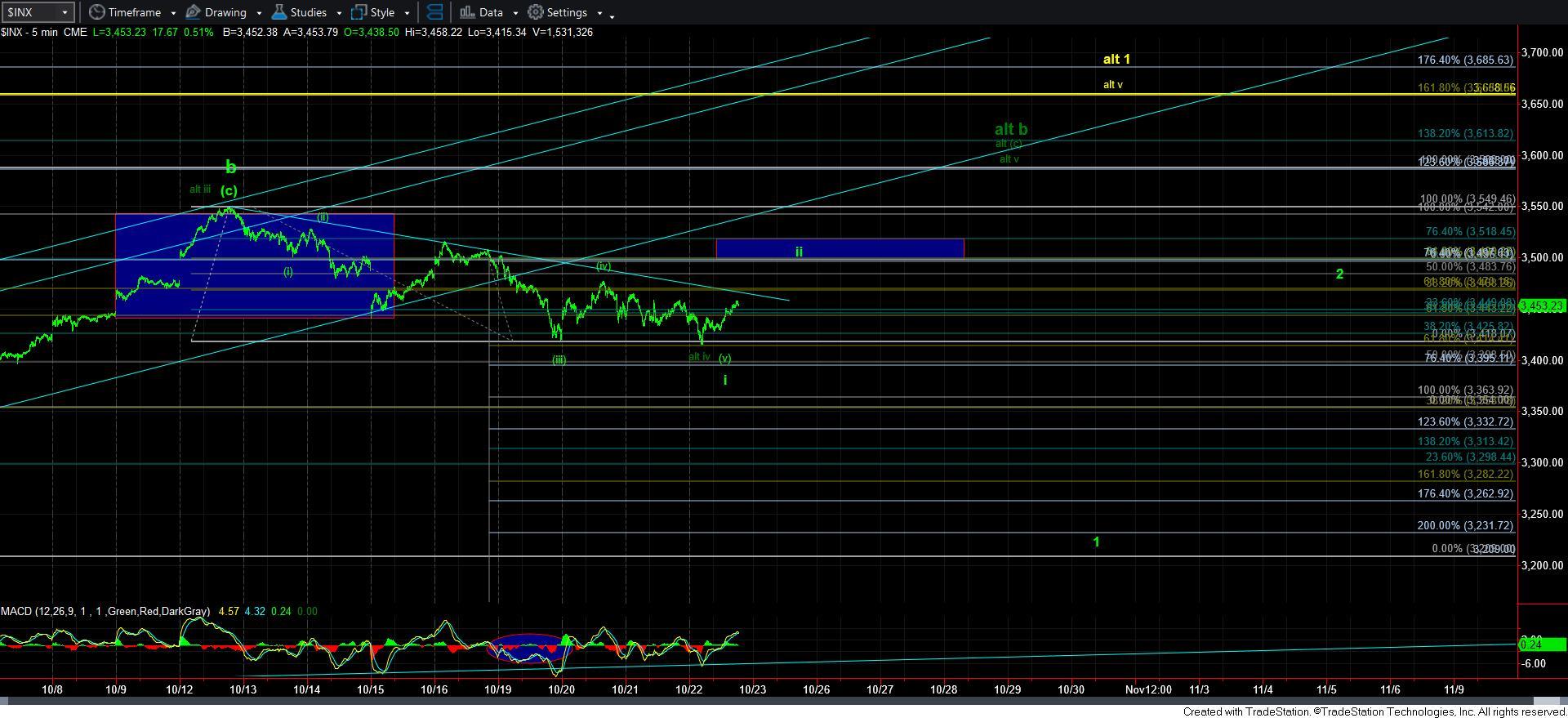 5minSPX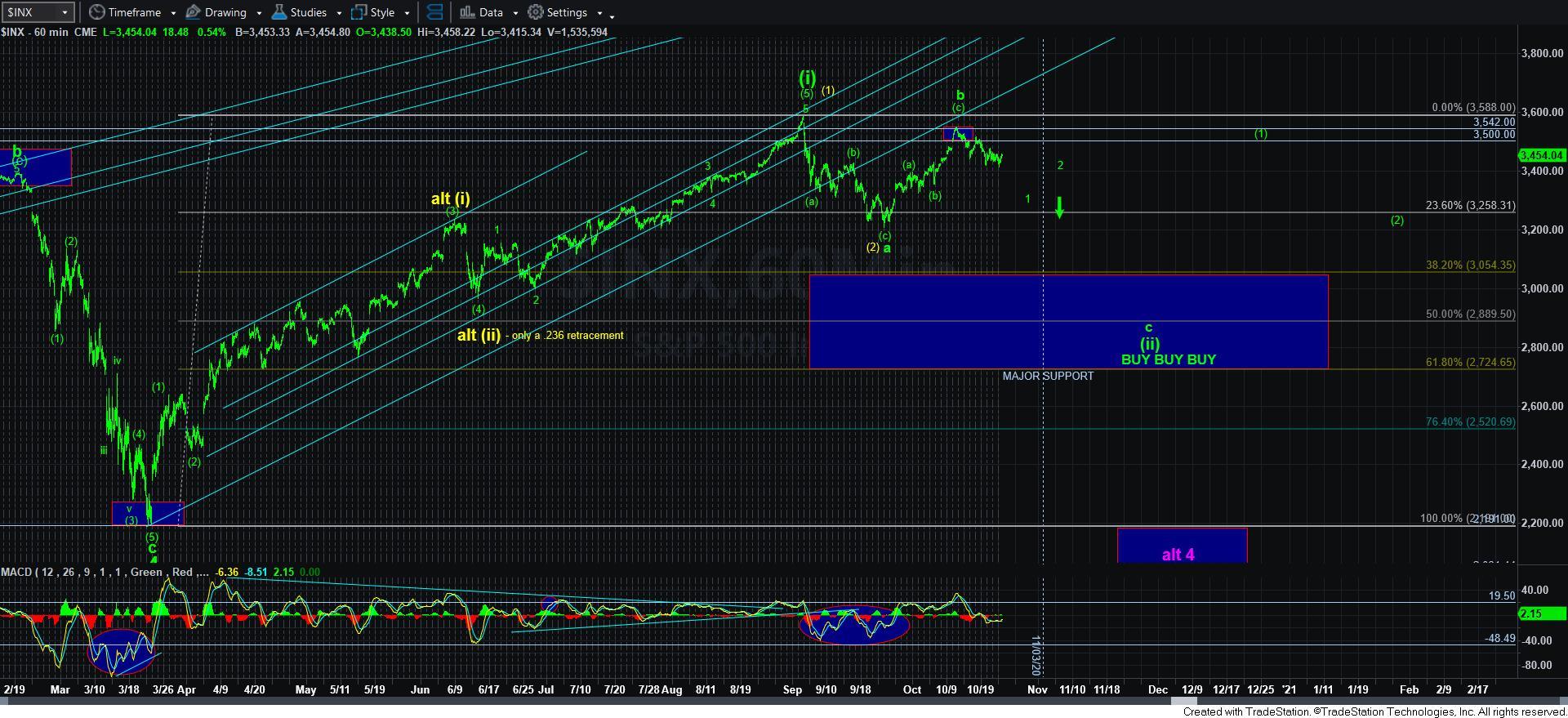 60minSPX
60minIWM