Despite the continued whipsaw we have been experiencing during the last 36 hours, I have to note that I am seeing hints that the bottom can finally be in place.
First, we came very close to our bottoming target. And, when the market touched it, it bolted off it like it touched a hot stove.
Second, the rally today came up to the bottom of our lowered resistance region. But, rather than roll over strongly, it may be trying to trace out a (b) wave triangle. And, should we see this triangle play out, it would project us up to the 2720-40ES region for the (c) wave within the initial a-wave rally off the lows.
So, while the market has not made it clear that the lows are in place, it is providing us some small clues.
So, as long as today's pullback low holds, then we can continue into tomorrow to complete this triangle. However, any break down with follow through below 2620ES would open the door to a lower low in the 2580 region.
Thus far, we have more than enough waves in place to consider the a-wave of wave 4 as completed at the lows we struck yesterday. But, we still need the market to confirm that to be the case with a rally up to at least the 2720ES region. Thereafter, we can consider buying long positions on the yellow b-wave pullback for what will likely be a strong c-wave rally in November.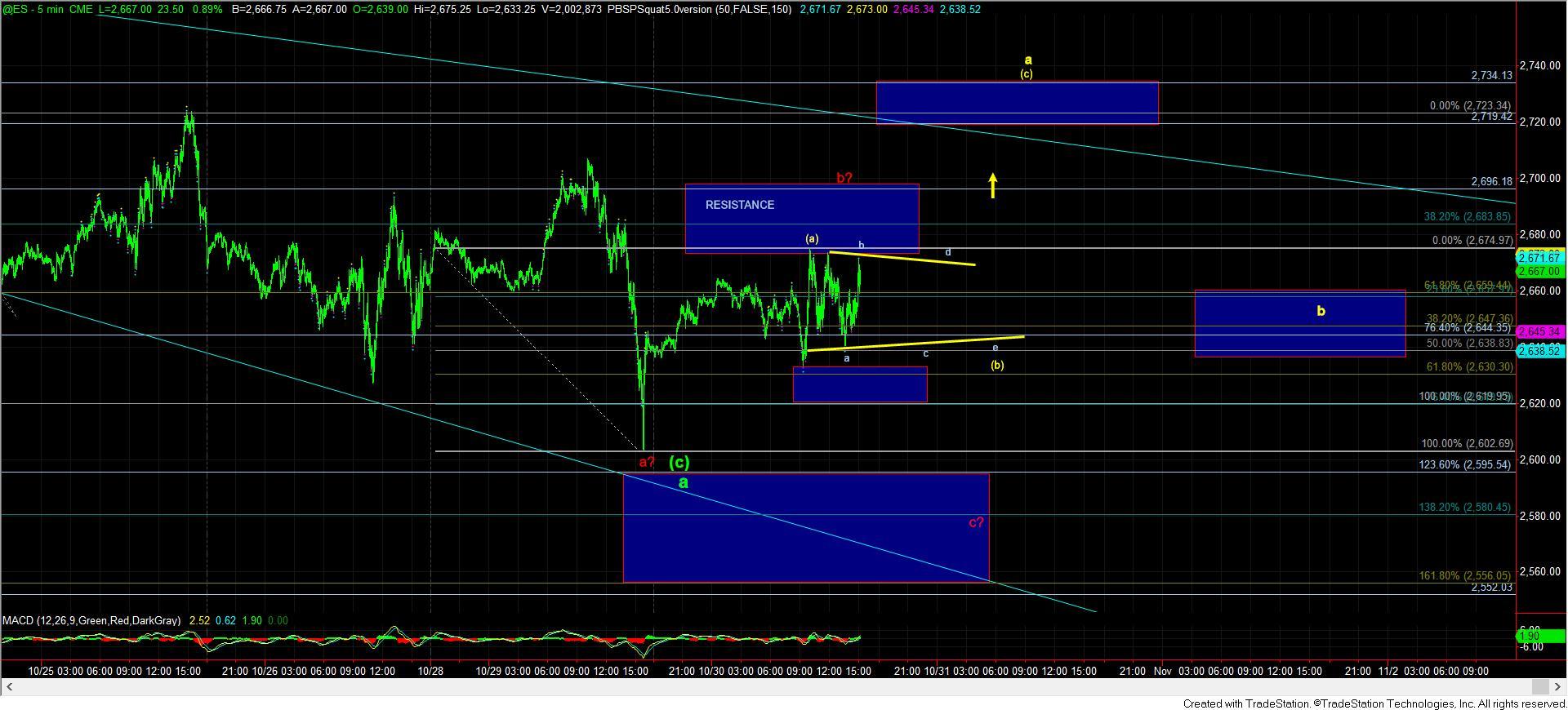 5minES
60minSPX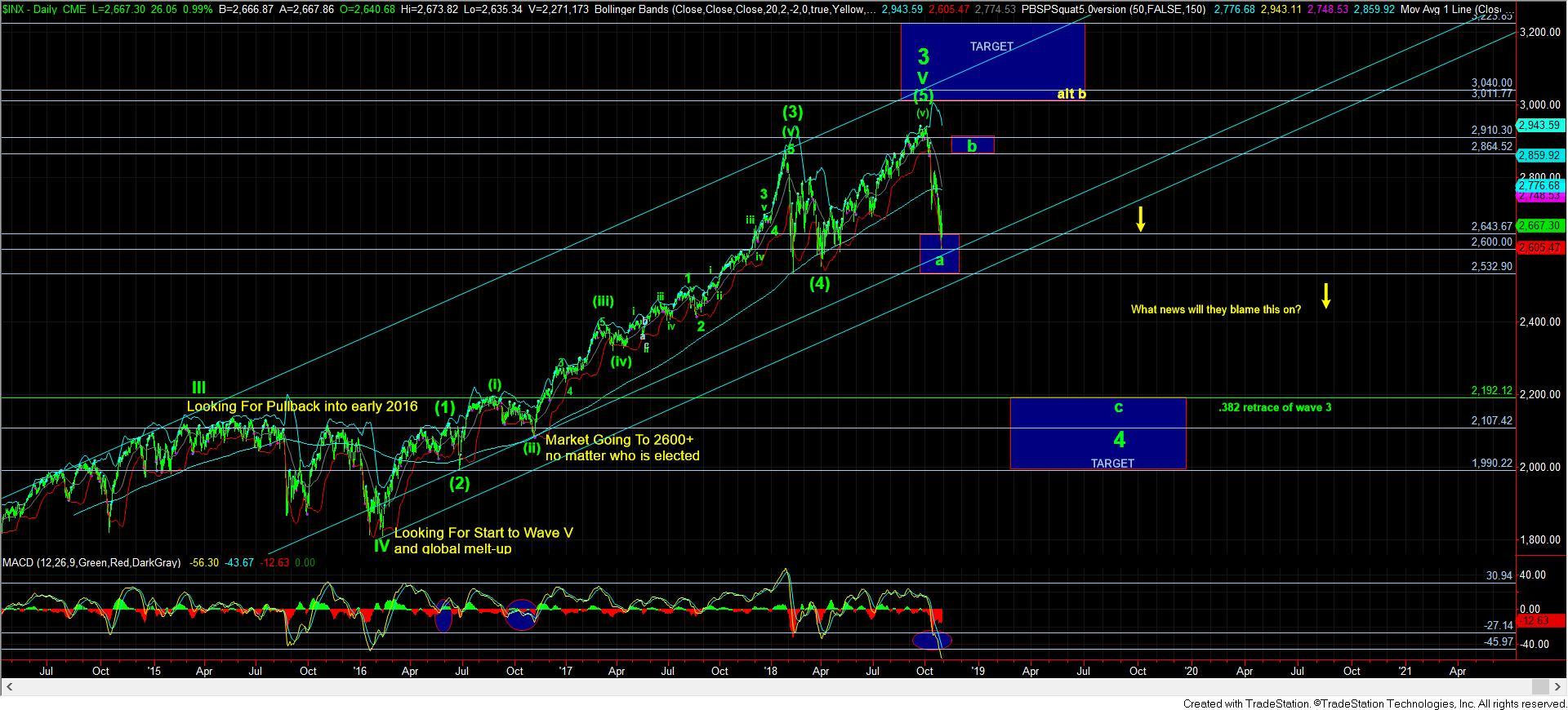 1SPXdaily