The Whipsaw Continues - Market Analysis for May 17th, 2018
While we caught the low on the pullback this morning, and then caught the high as well this morning, the pullback from the high that we expected broke down below the ideal support we noted on our charts for the more immediate (1)(2)i-ii structure.
However, the market still retained support over the 2707SPX level we noted last night as the lower end of ideal support.
While the market certainly broke an immediate bullish set up it had today, sometimes it takes two tries to get a trade right. While the downside invalidated the ideal (1)(2)i-ii structure we were tracking, the current (1)(2) I have noted on the micro-chart actually works much better with the futures at this time.
Moreover, as my writing this update, the downside looks more corrective than impulsive, and I am not able to glean a clear 5 wave structure to the downside. Remember, if we were dropping in a c-wave below support, then it would most likely begin with a clear 5 wave downside structure. I don't have that at this point in time.
So, it still leaves the market with one more shot at an attempt to break out to the 2760SPX region. However, if we break down below 2707SPX, and follow through below the low we struck this week, it would place me solidly in the purple count, wherein I would expect we can drop down towards the 2650SPX region for the (a) wave of the e-wave of that triangle.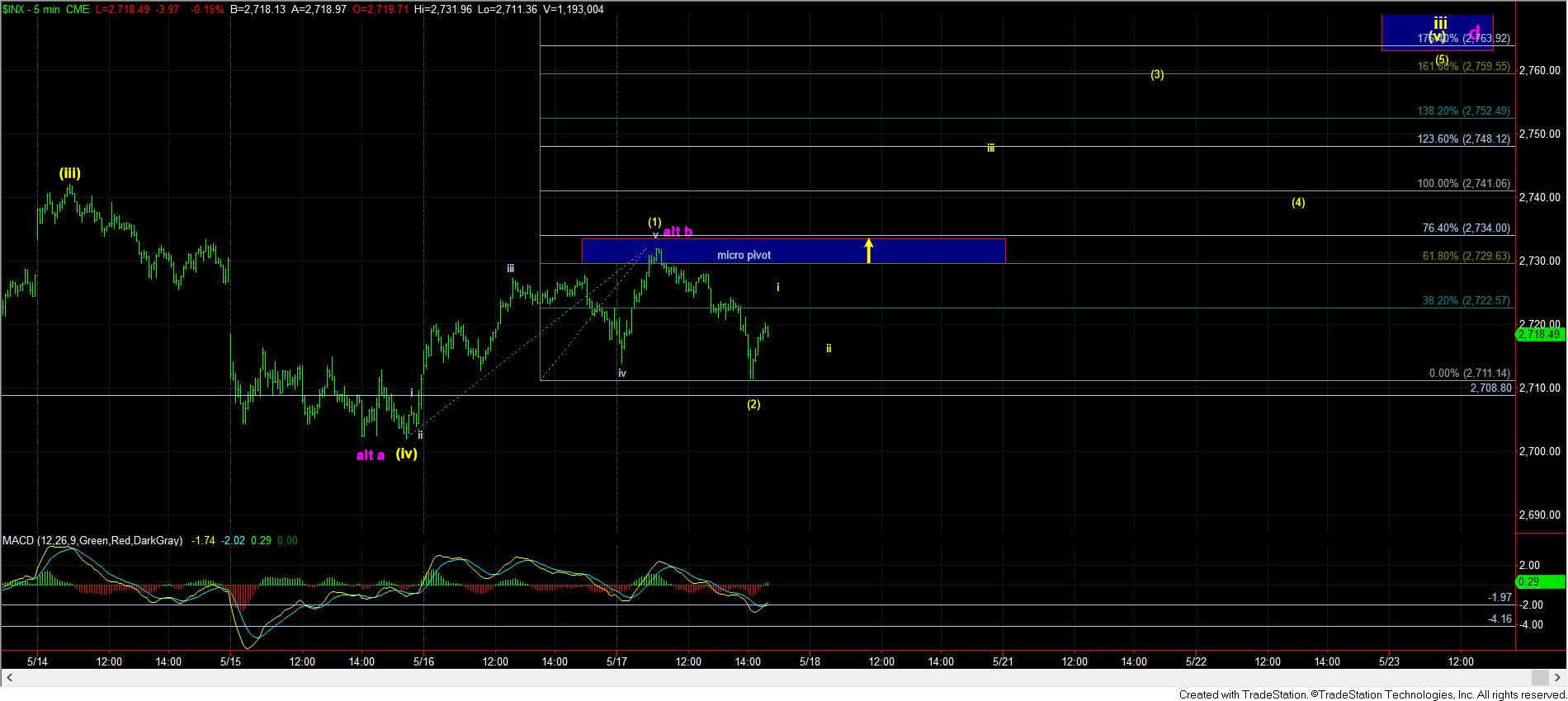 5minSPXmicro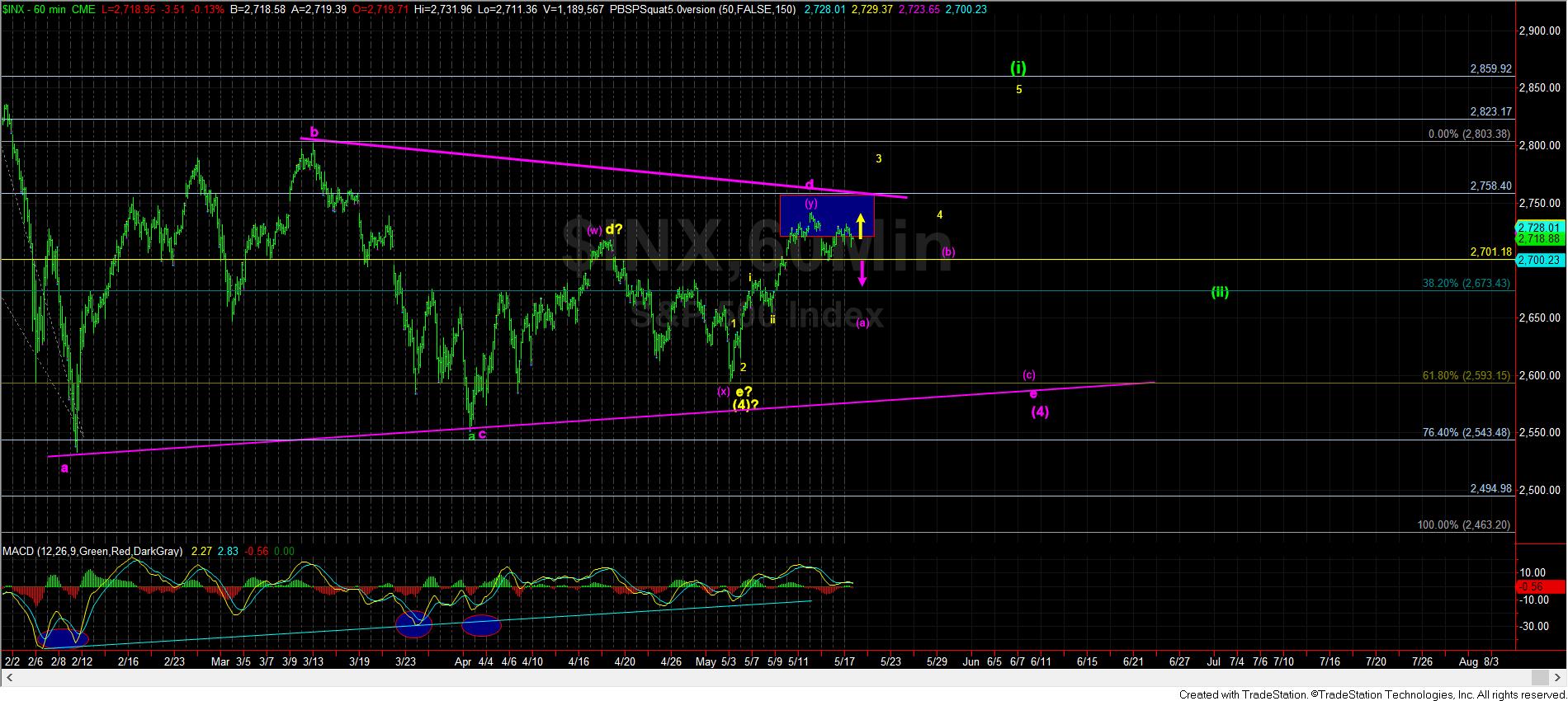 60minSPX