The Upside Potential Came Today But Was It Enough?
Overnight the ES sharply higher into the 238.2 ext from the move up off of the 8/11 low. By the open however the ES had given back most of those gains and opened up about flat. This left the SPX without chart not really seeing any further upside action and therefore not giving a pattern that could be considered completed even down to the most micro of levels.
The SPX continued to move lower into the last morning having struck a bottom just before the lunch hour after which we saw it move back higher again surpassing the highs that were struck last week. This new high has giving us what can be considered a full pattern off of the 3469 low in the form of an Ending Diagonal. Furthermore, I can make the case that we have five waves down off of the overnight highs on the ES. So with that and as long as the ES can hold the overnight high at the 3524 level I think it is reasonably probable that we should see the overnight high hold and get a push lower below today's LOD.
If we do manage to break lower before higher then I still would need to see a break of the micro support which comes in at the 3468-3449 zone. If we can indeed break that zone then we can focus in on the upper support zone which comes in at the 3335-3270 zone to give us further confirmation that we may have indeed stuck a larger degree top.
Now if we fail to break today's LOD and rather push directly higher back over the 3254 level on the ES then it opens the door to see a move back up into the overhead targets laid out this morning at the 3544-3573 zone to finish off wave v of 5 of (5) of (i). So while moving directly higher would suggest that we still have further upside to be had into the end of the week it does not change the larger degree pattern which Avi had laid out in the weekend update.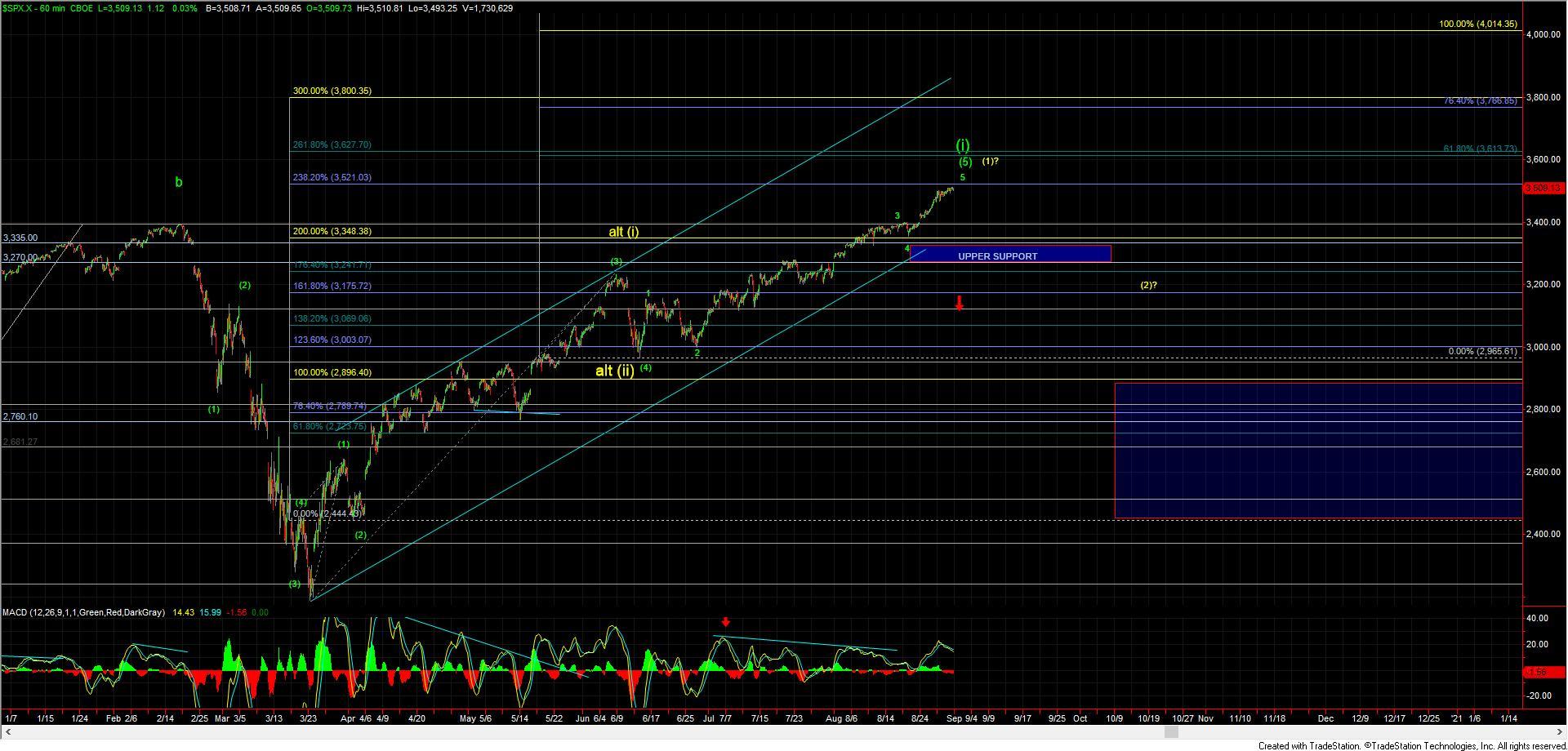 SPX 60m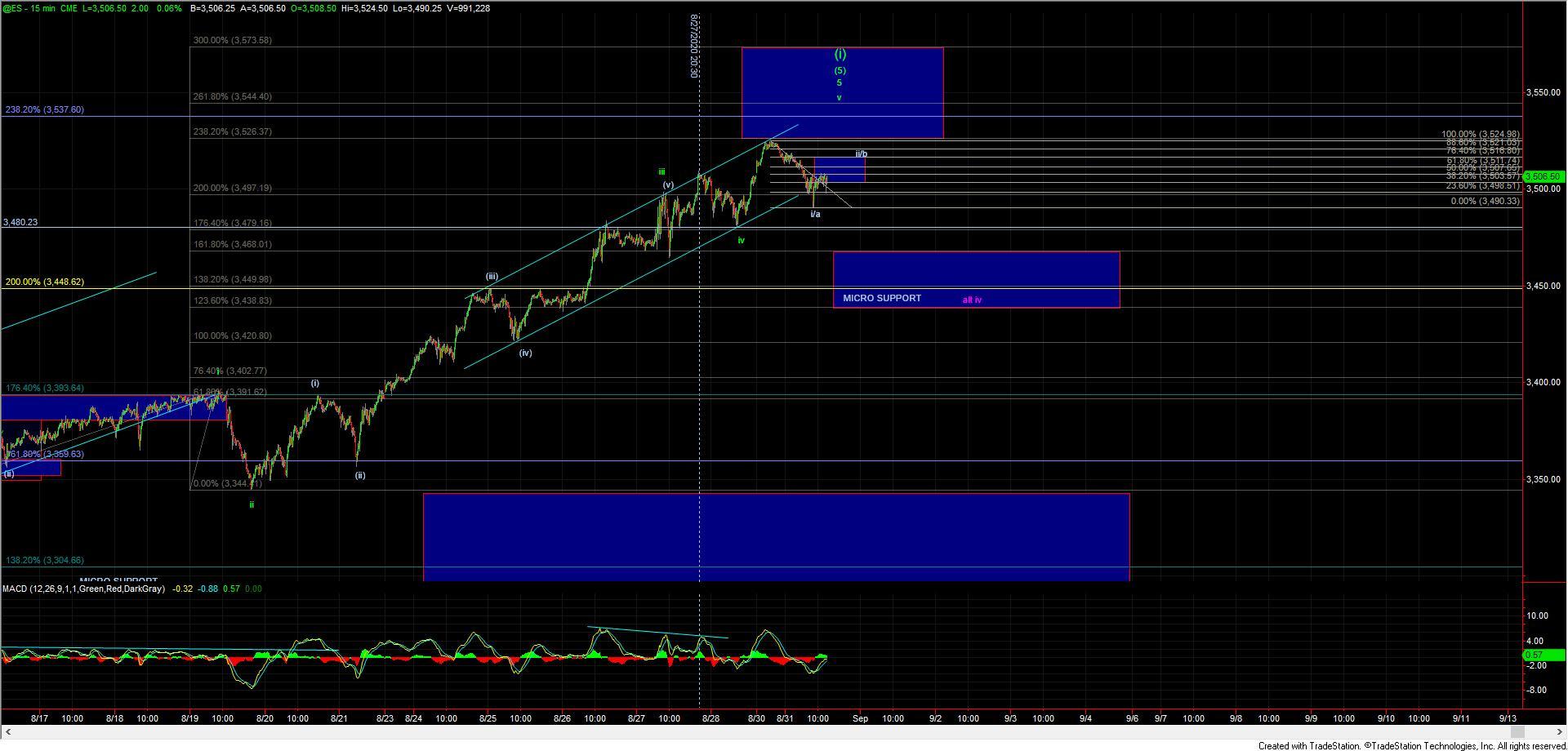 ES 15m