The Train Left The Station
With the gap up and continuation rally in wave (3), the market is getting quite close to the point it "should" finally see a larger degree pullback.
As you can see on the 5 minute ES chart, I am expecting one more (4)(5) to complete this current rally. Of course, as noted during the day, I can be off by one degree, and the market may give us two more 4th and 5th waves before we complete this wave (iii) on the daily chart.
As you also may remember, our long term target for this wave (iii) resides between 2410-2440SPX, and the current structure seems to point to at least that 2410SPX region. But, I will warn you again that, based upon the theory of alternation, I would expect a very strong reversal and decline for wave (iv), since wave (ii) was a long side-ways grind.
For now, I still think it may take several days until we finish the micro structure into the 5th wave of wave (iii), but now is a good time to look over your portfolio and determine what positions you want to hold through a 4th wave pullback.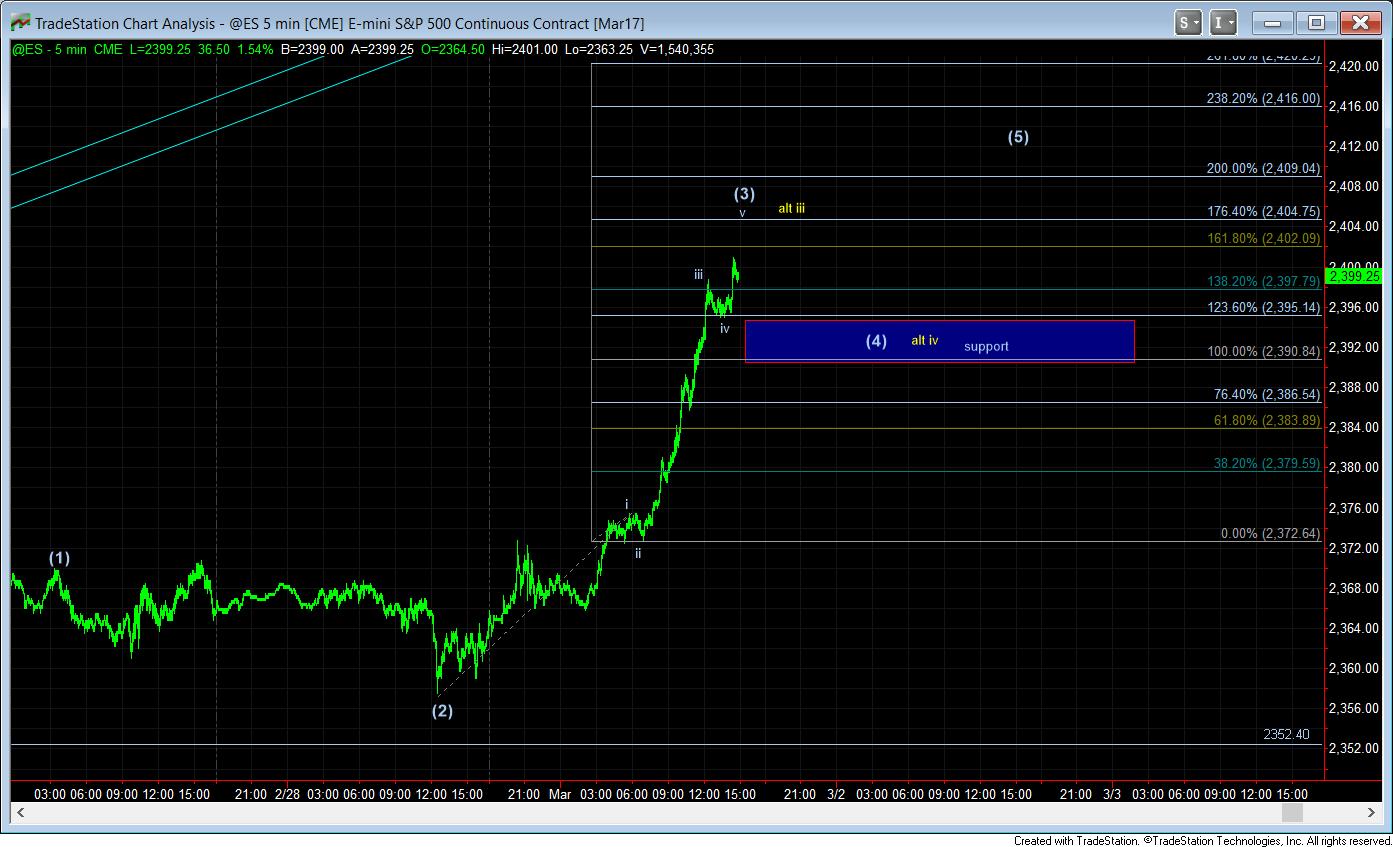 5minES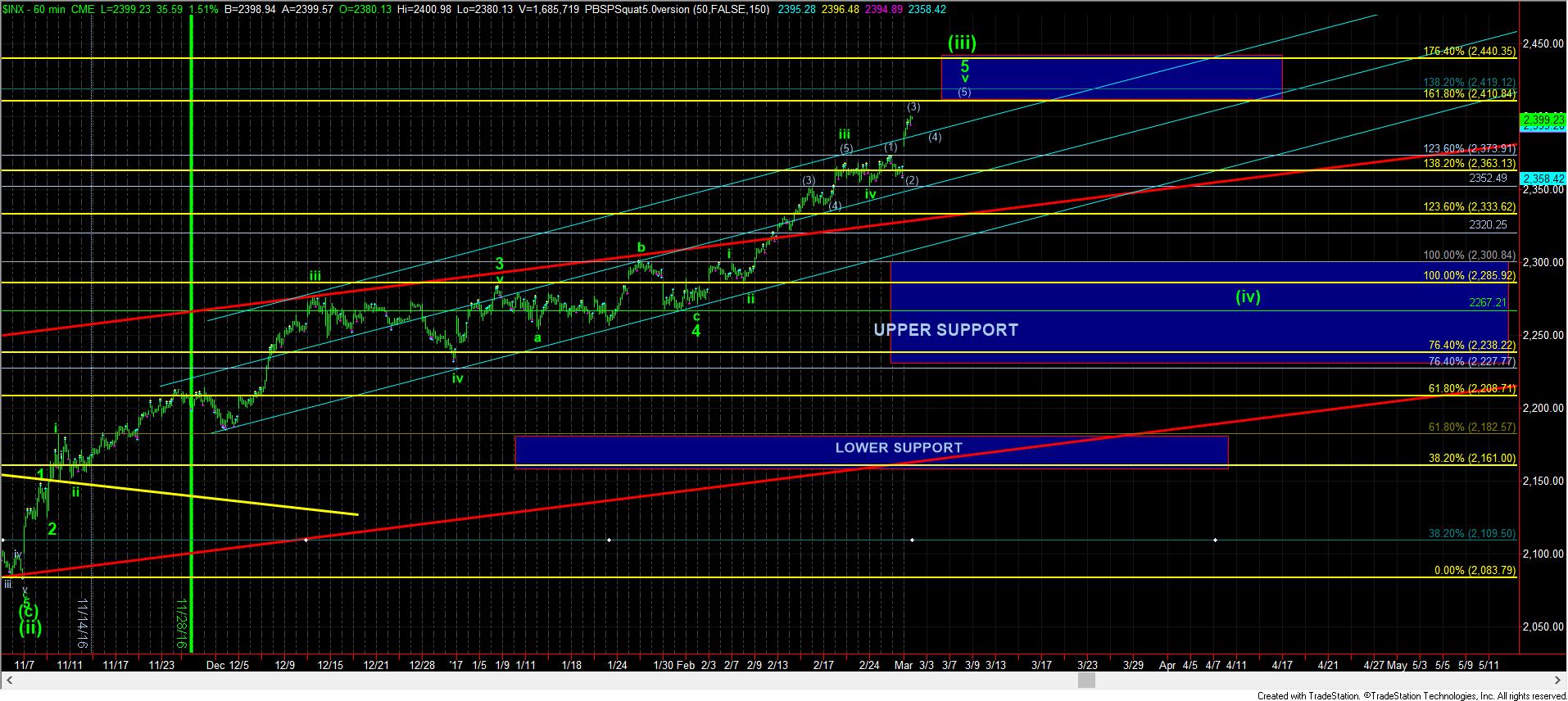 1turnchart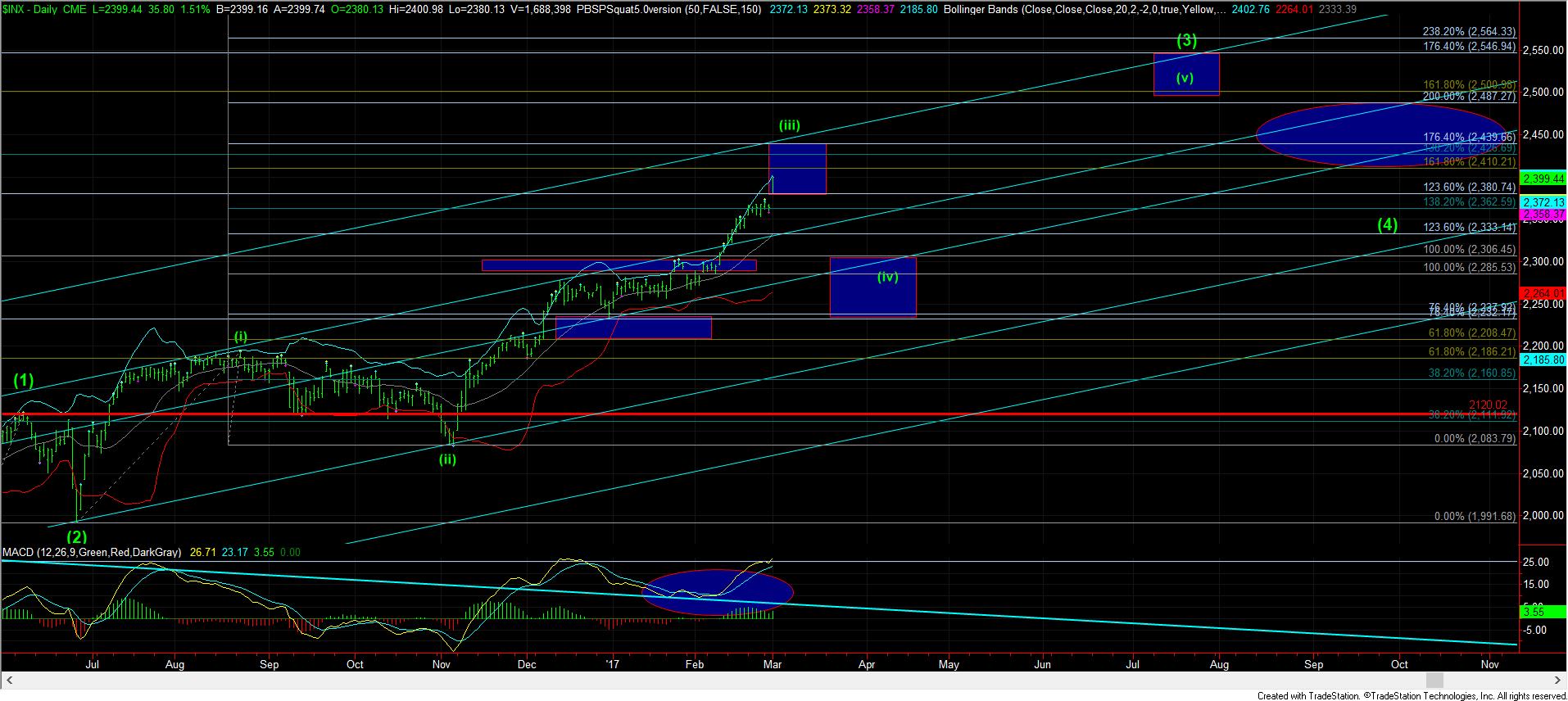 1SPXDaily