The Start Of A New Impulse?
Yesterday, we noted that wave ii had enough waves to consider it completed in the bullish scenario. With the action we witnessed today, as long as today's low holds, a rally to the 2119SPX region would be the next step in our bullish scenario. That would be the .618 extension of waves i and ii and a common target for wave (1) of iii.
Does that mean I see this as a confident long trade at the moment? The answer to that question is "no." While the action off today's high was rather corrective looking, wave ii can continue to head lower to the 2075SPX region.
But, at this point in time, the main reason I am looking up today is due to the lack of clear impulsivity to the downside off last week's high. Therefore, I would have to be viewing this market more so from the bullish perspective than the bearish perspective, at least to the 2118SPX region.
So, what would give me confirmation of a move to 2175? I would need to see all of wave (1) completed, followed by a corrective wave (2), and then a move through the high of wave (1) would have me targeting the 2175SPX region. Until such time that I see that process take shape, I can still question the markets intention of breaking out, rather than breaking down.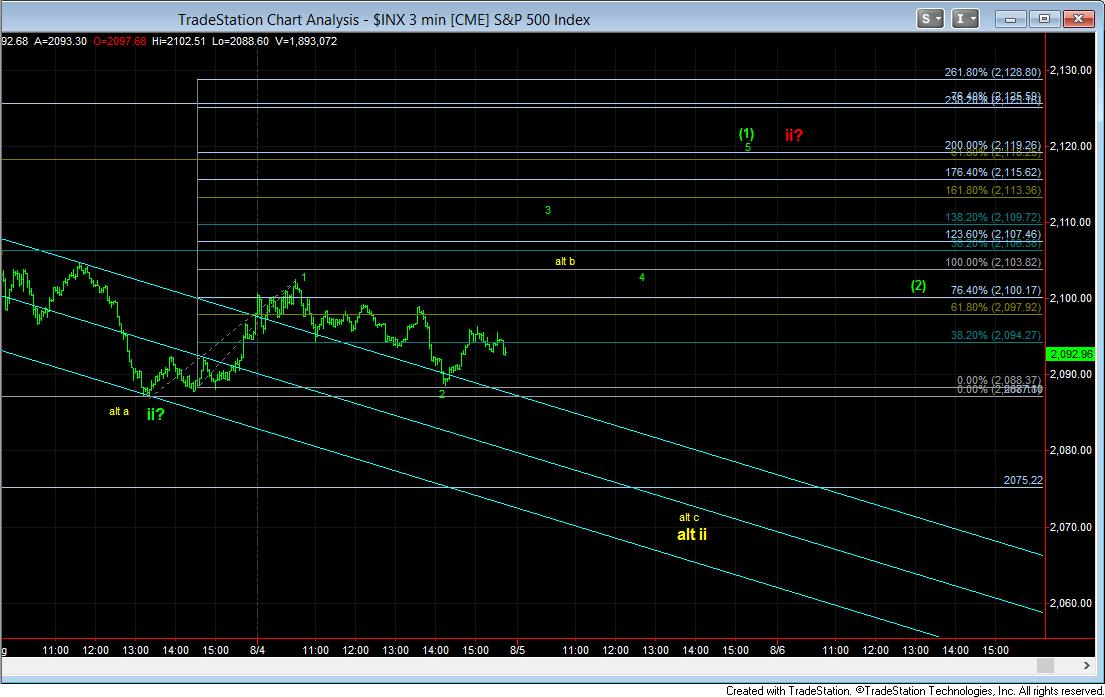 3minSPX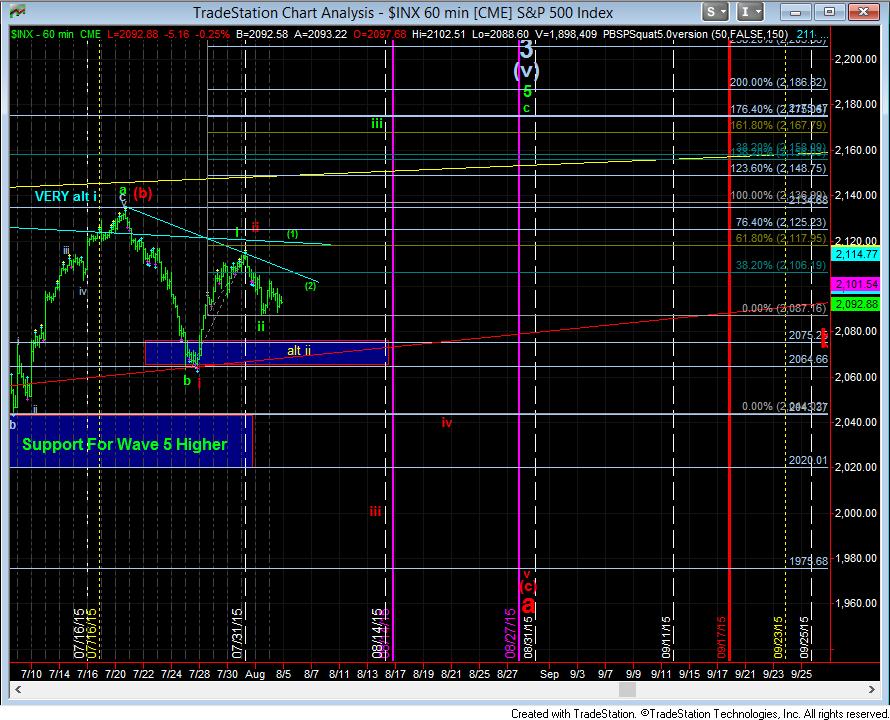 BaseCase - 1turnchart