Everyone seems to be quite confident that we get that "Santa" rally into the end of the year. But, follow through has not been seen yet on any set ups of late, whether they be bullish ones or bearish ones.
Right now, we have what I would call as a "Santa-set-up," which can provide us our "Santa-rally" for the next week or two. That set up began with a 5 wave structure last week off the 2040 region lows, and seeing this pullback as a wave 2. This is the ES chart I was putting out last week, and it is still quite applicable.
As long as the market maintains over the 2060ES region, I can view this 1-2 set up as reasonable. A break down below 2060, down to the 2040 region places me in somewhat of a neutral standpoint, but it would take a break down below last week's low to completed invalidate this St. Nick set up.
That being said, due to the significant whipsaw we have seen in the market for weeks, I will not feel confident in this long side set up until I see the full 1-2, i-ii set up completed, with the take out of 2095, then pointing us over 2150 to as high as 2170.
However, if we break down below last week's low, it then opens the market to testing the 2008-2020SPX region next. And, if you remember, a break of 2008SPX would have me looking much more strongly towards the red count playing out.
So, the bull/bear battle still rages on.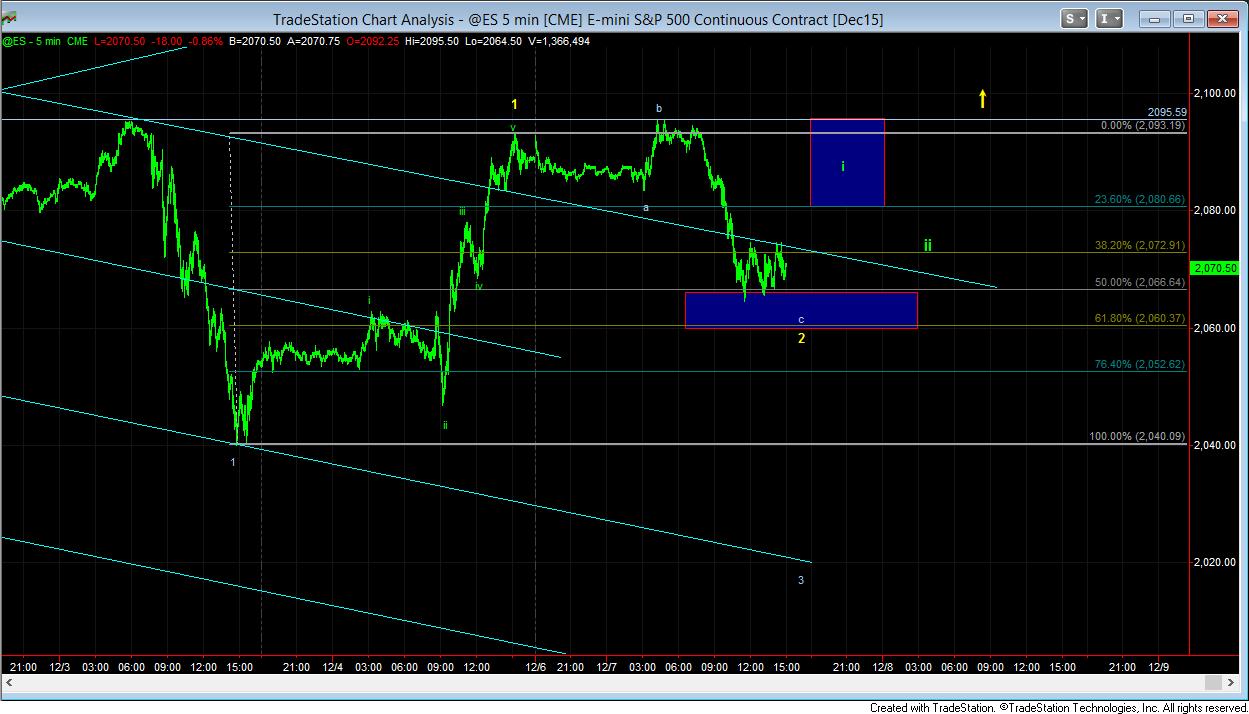 5minES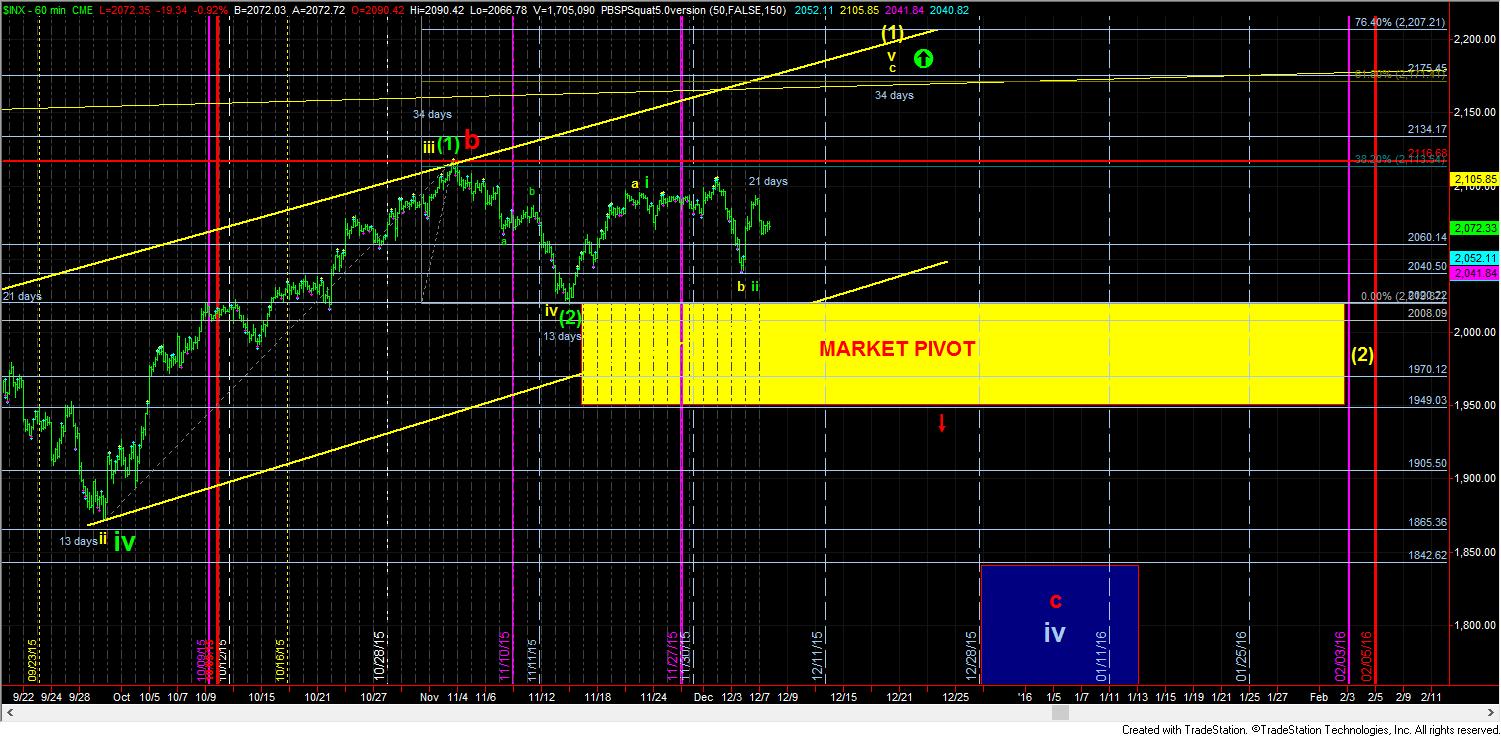 1turnchart