With the market gapping up today in a follow through on the bullish micro structure, we struck the 1.00 extension standard target for wave iii of (3) in the bullish structure. From that point, the market then appropriately pulled back towards the .618 extension, and, thus far, has held support for this pullback.
If you remember from last week, the market must move through the pivot we place between the .618-.764 extension for its wave iii of (3), and then hold that pivot as support in its wave iv of (3). So far, so good.
If the market has immediate intentions on continuing on to the 2760SPX region, then we will gap up tomorrow, on our way to at least the 2750SPX level (1.382 extension), which would be my minimum target for wave v of (3). And, should that occur, support will then be moved up to the 2732-39SPX region, with the ideal support being the 2739SPX level and the 1.00 extension.
Ultimately, it sure seems as though this pattern will be pointing us up towards the 2760-2770SPX region, which can still be the d-wave within this overall purple triangle we have been following for quite some time.
So, tomorrow, the low we struck today will be the key regarding a continuation pattern towards 2760SPX. A break down below today's low can point us right back down towards the 2700SPX region for a larger wave (iv) flat. So, that means my new support is moved up to the 2700SPX region to continue a pattern up towards the 2760SPX region. An immediate break below 2700SPX at this juncture would strongly suggest we have begun the e-wave of the purple triangle.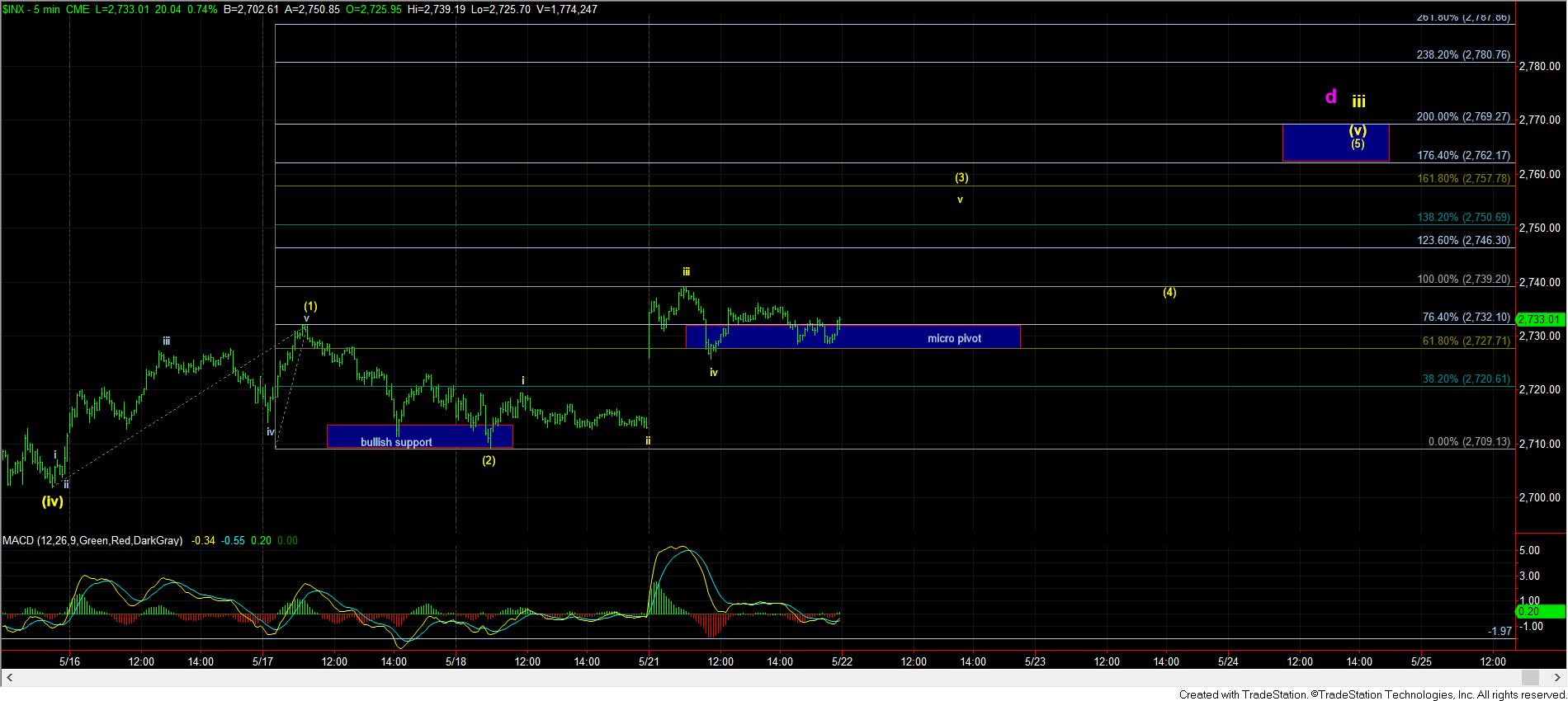 5minSPXmicro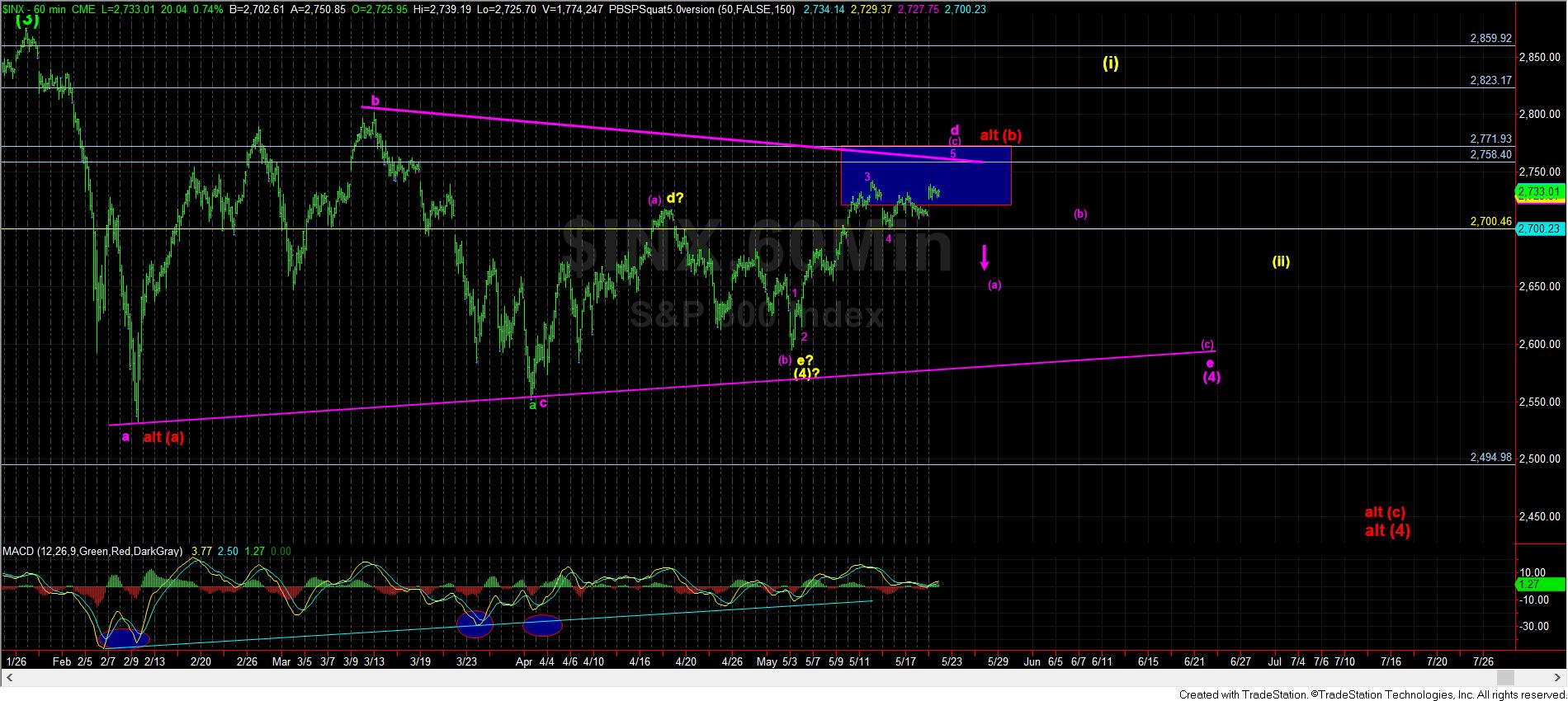 60minSPX