The Record Is Broken, But The Turntable Is Still Spinning
Yes, folks. I genuinely feel like a broken record as the market continues to "spin" around in this region. In fact, as I noted in my live video this morning, the IWM has remained in the same trading range for almost 9 months.
While I am attaching a 3-minute ES chart which outlines a possible bearish set up, we need to break below this morning's pre-market low to trigger this. And, even if we do trigger that break down, and remain below the pivot on all bounces, we still need to see a sustained break of the 2955 region to suggest this [b] wave has topped out.
So, unfortunately, there is nothing more for me to add to the overall analysis. As long as the market is able to hold over the 2955 support region, the door remains open for another push higher before this [b] wave is complete.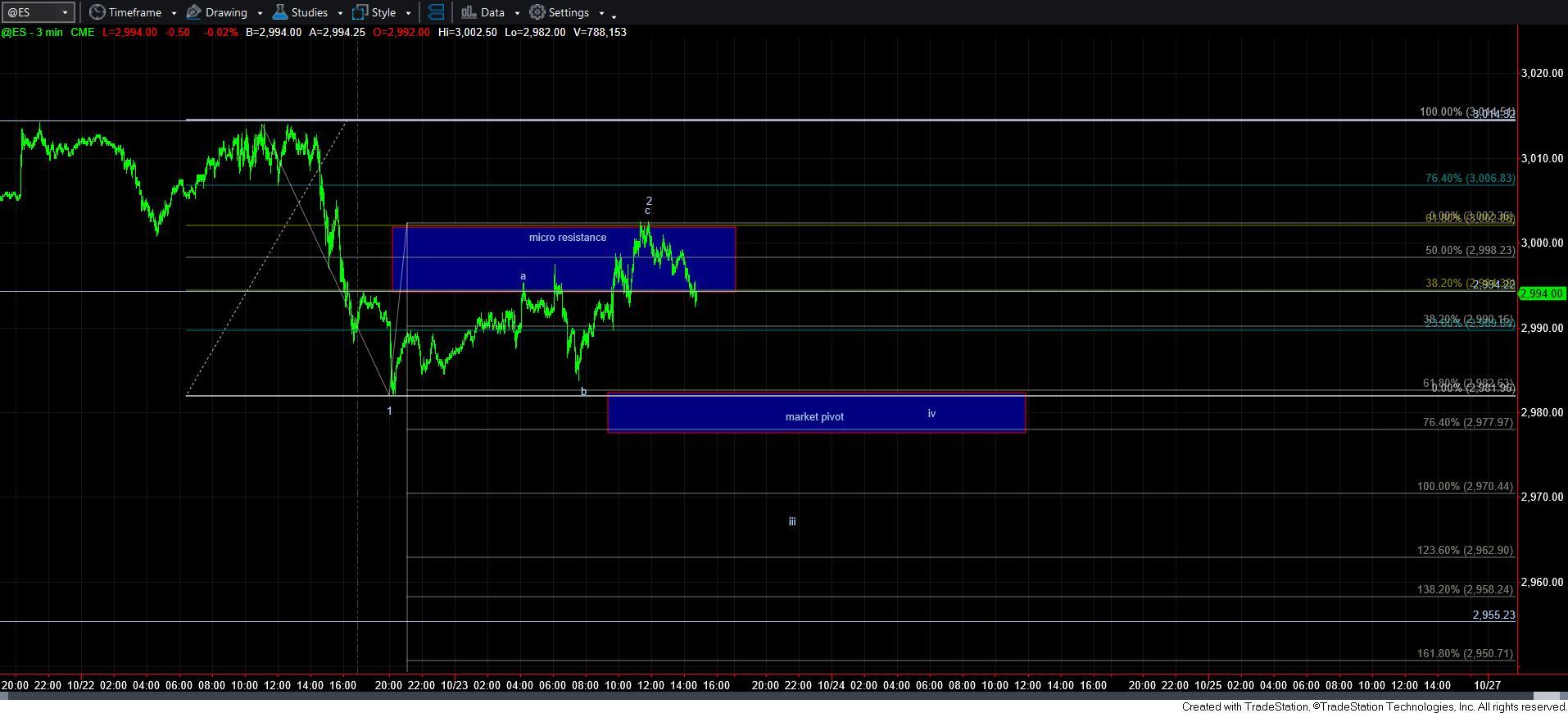 3minES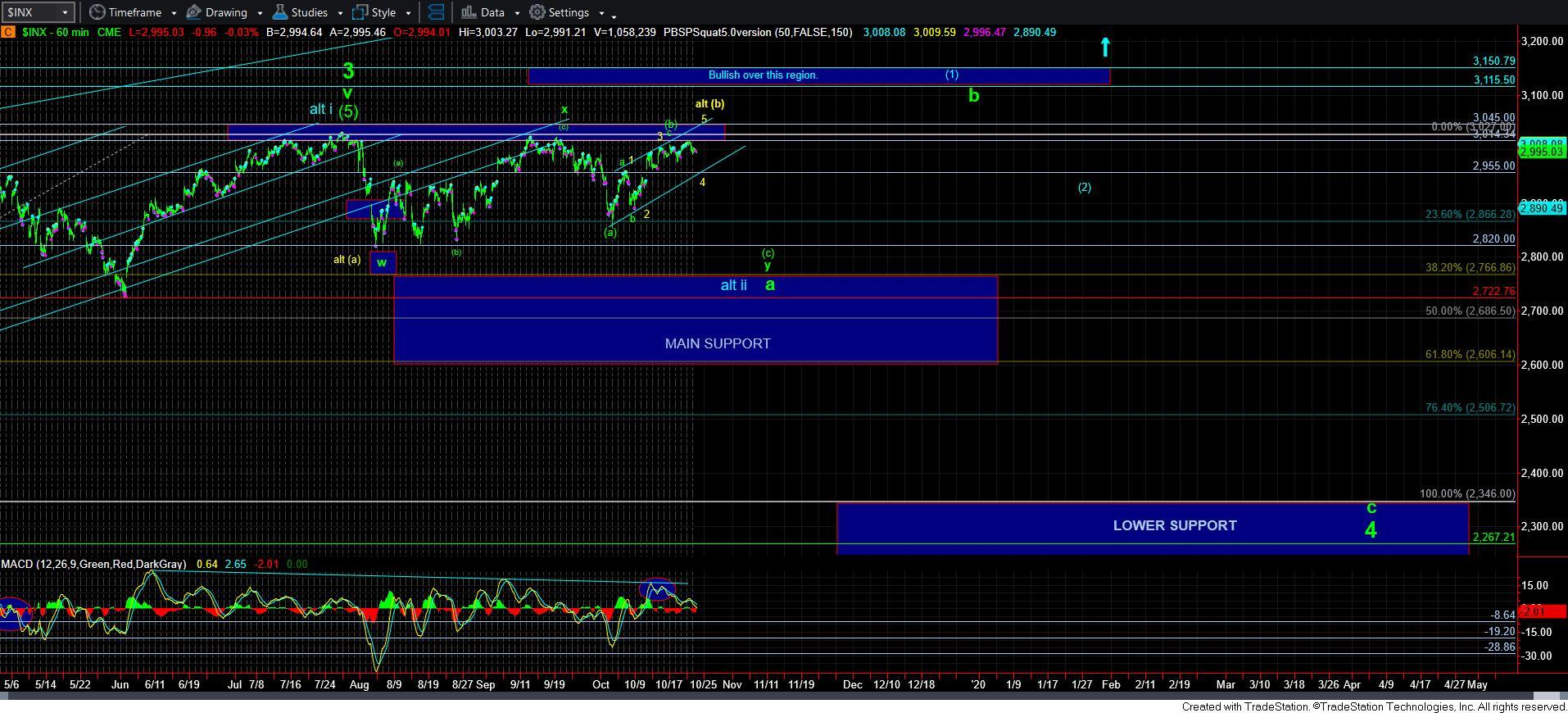 60minSPX