The Pattern Is Still Far From Ideal As The Market Chops Around In The Same Region
As Avi noted yesterday the pattern has been "off" on this decline and the potential wave 2 was getting quite larger for a standard impulse. While we did see some follow-through to the downside yesterday that downside was stopped short of the ideal region, we needed to see follow-through and turned higher in the afternoon and into today. The level in which we stopped, and the depth of the move higher has left us with a pattern that is far from ideal and still chopping around the same region we have been in for the past several weeks.
All of the counts that were laid out previously are still technically valid here but until we see some more price action and a move over some key resistance levels or below some key support levels it's very difficult to have a high degree of confidence as to which will see follow-through at this point in time.
The purple count would suggest we are bottoming in a wave (b) as part of a larger Ending Diagonal to the upside. This path should ideally hold yesterday's low at the 4416 level and then turn higher moving over the 4489 level and then the 4512 level to confirm a bottom. This move should also see follow-through in the form of a 5 wave move as this is what we would be looking for under this purple count as the next leg up should be a wave (c).
If we are unable to hold the 4416 low but rather break that level and follow that up with a break under the 4402 level, then it would once again open the door to this seeing a move lower as part of the larger wave (c) of (4) under the blue count. Unfortunately, with the less-than-ideal pattern to the downside, it's still a bit up in the air as to whether this path would follow an impulsive pattern lower or an ending diagonal to finish off that wave (c) of (4) down. We simply will need to see how things continue to follow-through under that case to have a better idea as to which is playing out should we indeed break the 4416 low.
While I am slightly leaning toward seeing this resolve lower I cannot say with a high degree of confidence that this will indeed be the case given the less-than-ideal pattern that we are working with. At this point we simply need to watch the parameters and then see how things follow-through at which point we can better layout the shorter-term parameters.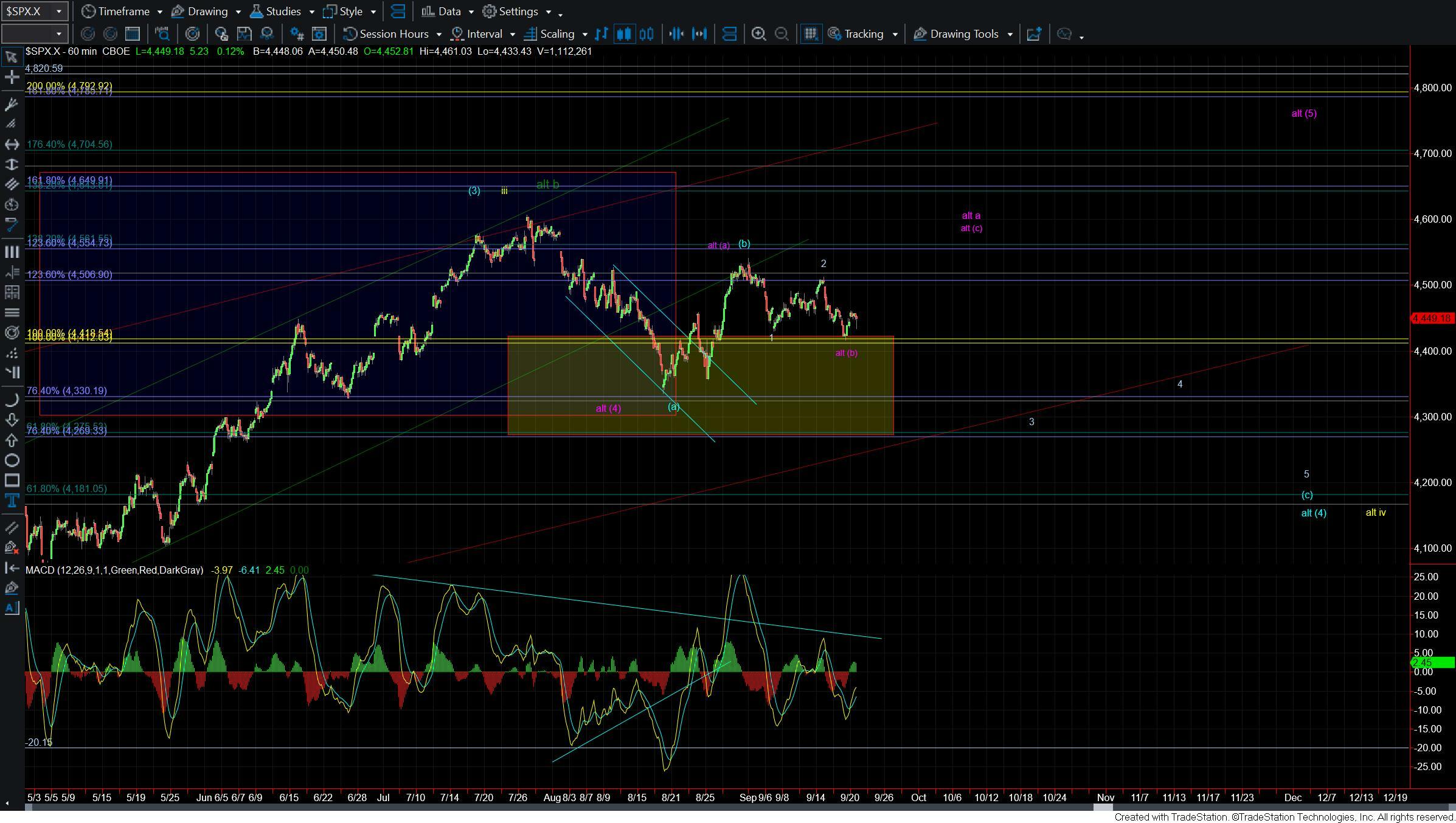 SPX 60m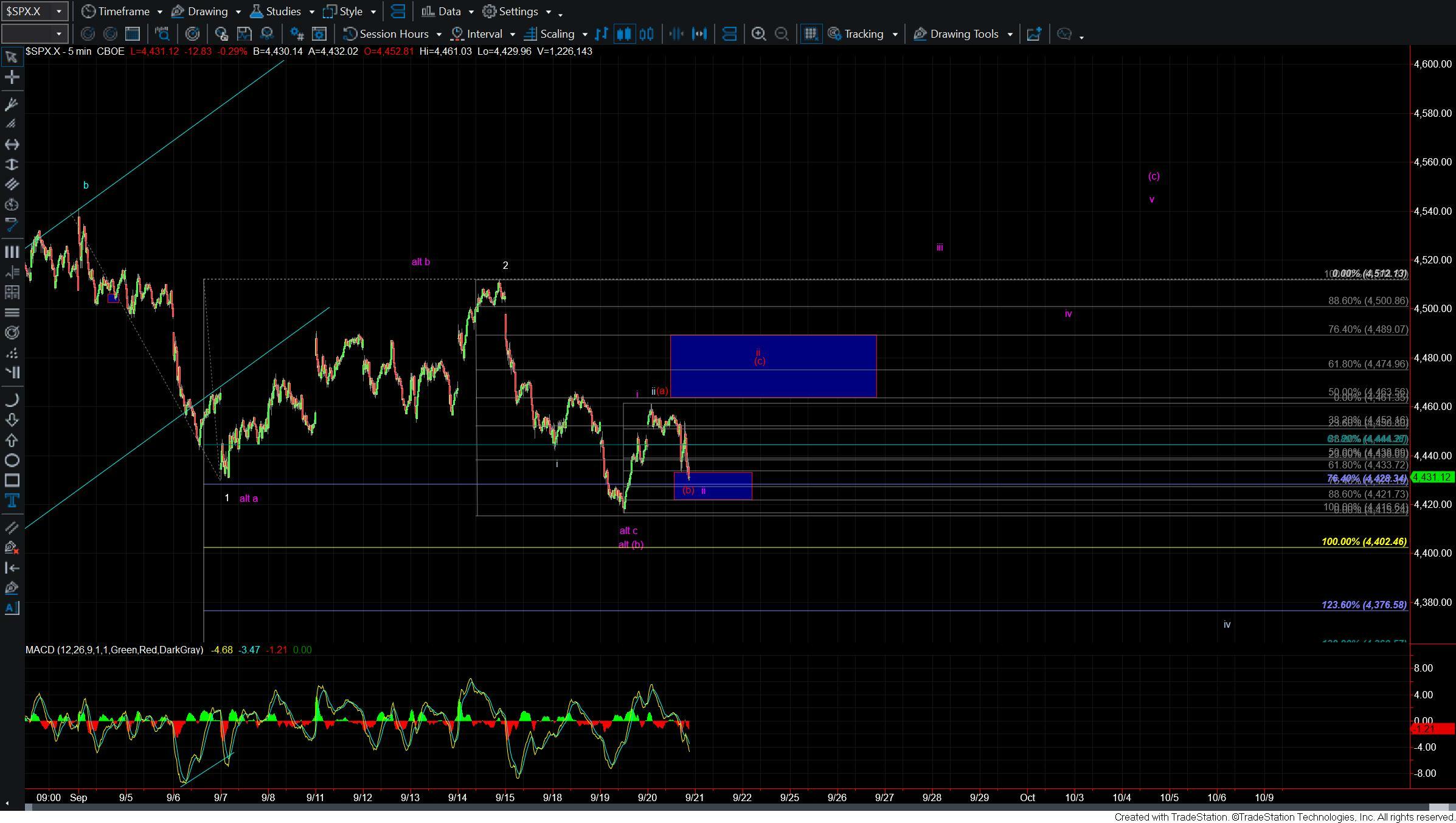 SPX 5m