Before I begin this update, I want to be clear and remind everyone that this is still a bull market and it will likely last several more years, and likely take the SPX over 3000. So, every decision you make with your portfolio should always keep that in mind.
With that being said, we have been patiently awaiting the IWM to complete 5 waves up off its mid-November low. And, with today's gap up, we now have what we can consider a full 5 waves up. So, yes, the market may actually be done with all of wave (3) off the February 2016 lows.
However, again I am going to remind you that this is a bull market. And, as we have seen, bull markets LOVE to extend. For this reason, I still advise that one should not turn bearish until we AT LEAST break below last Friday's low. As long as we remain over that low, the drop we experienced off today's high may only be a corrective pullback, which can set the market up for another strong rally.
But, once we are able to break below the low we struck this past Friday, it significantly decreases the probability for further extensions in this current move off the mid-November lows. And, once we break back down below the mid-November lows, it strongly suggests that the larger degree wave (4) pullback is in progress.
So, this means that traders that still want to trade the long side of the market may continue to buy-the-dip as long as we remain over last Friday's low. But, once we break below that level, it is our first strong warning that the buy-the-dip crowd may get some surprises in the coming months.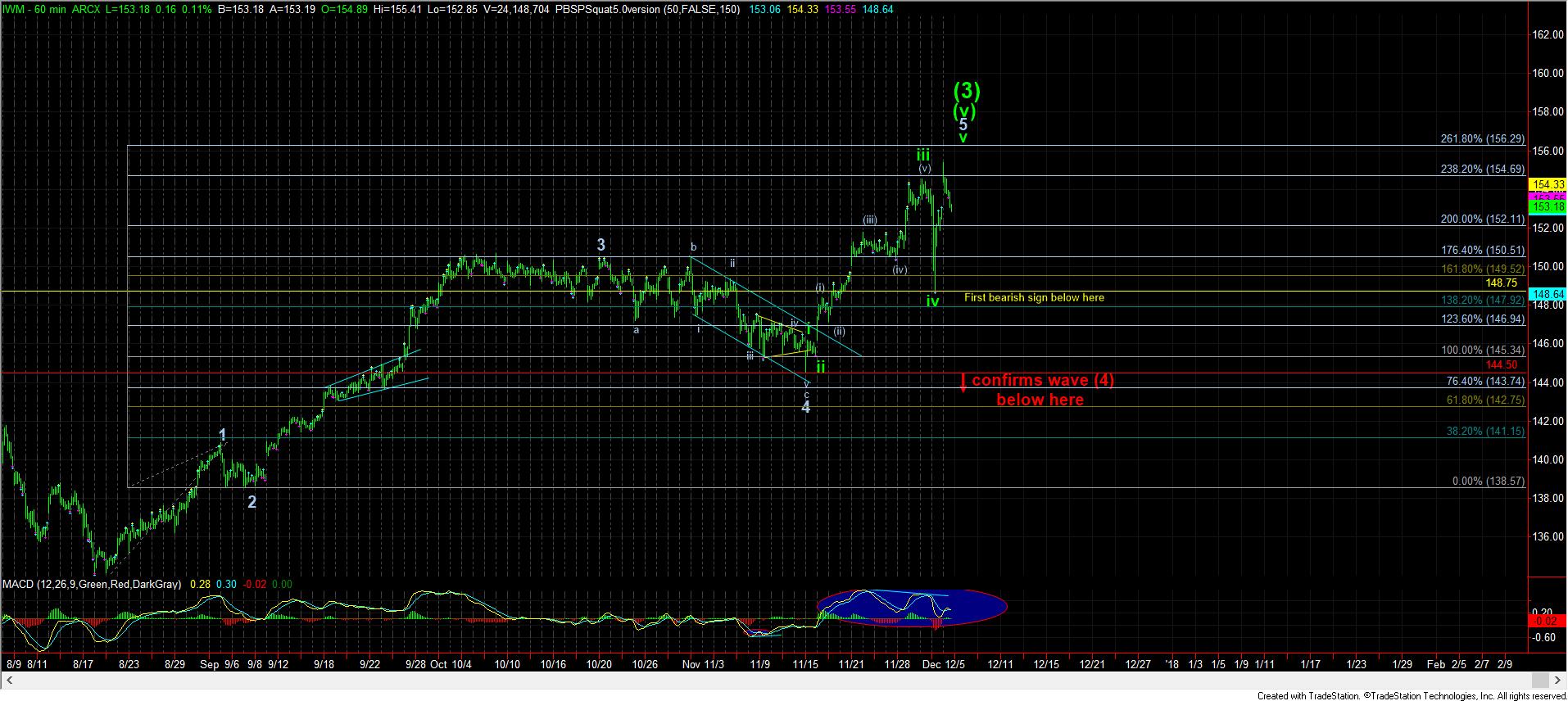 60minIWM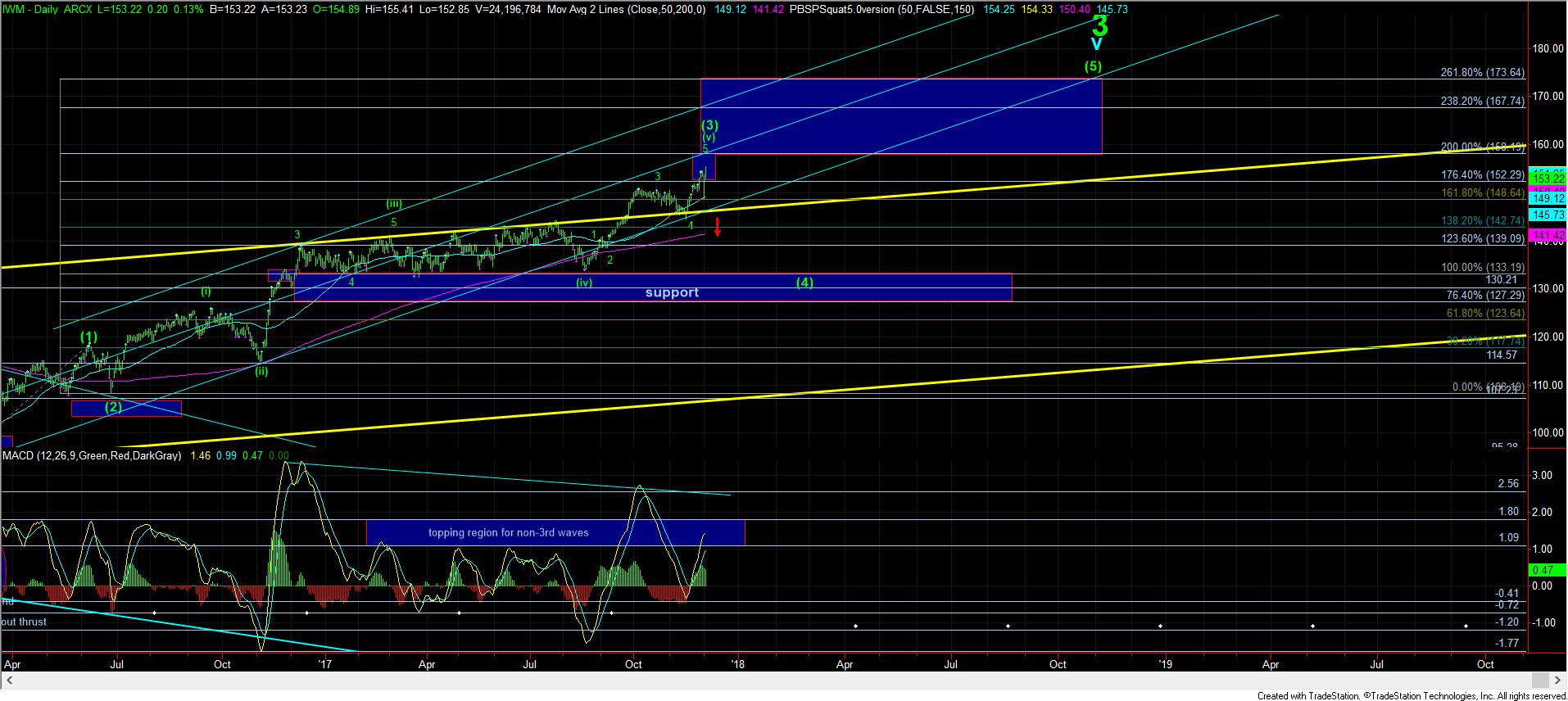 IWM daily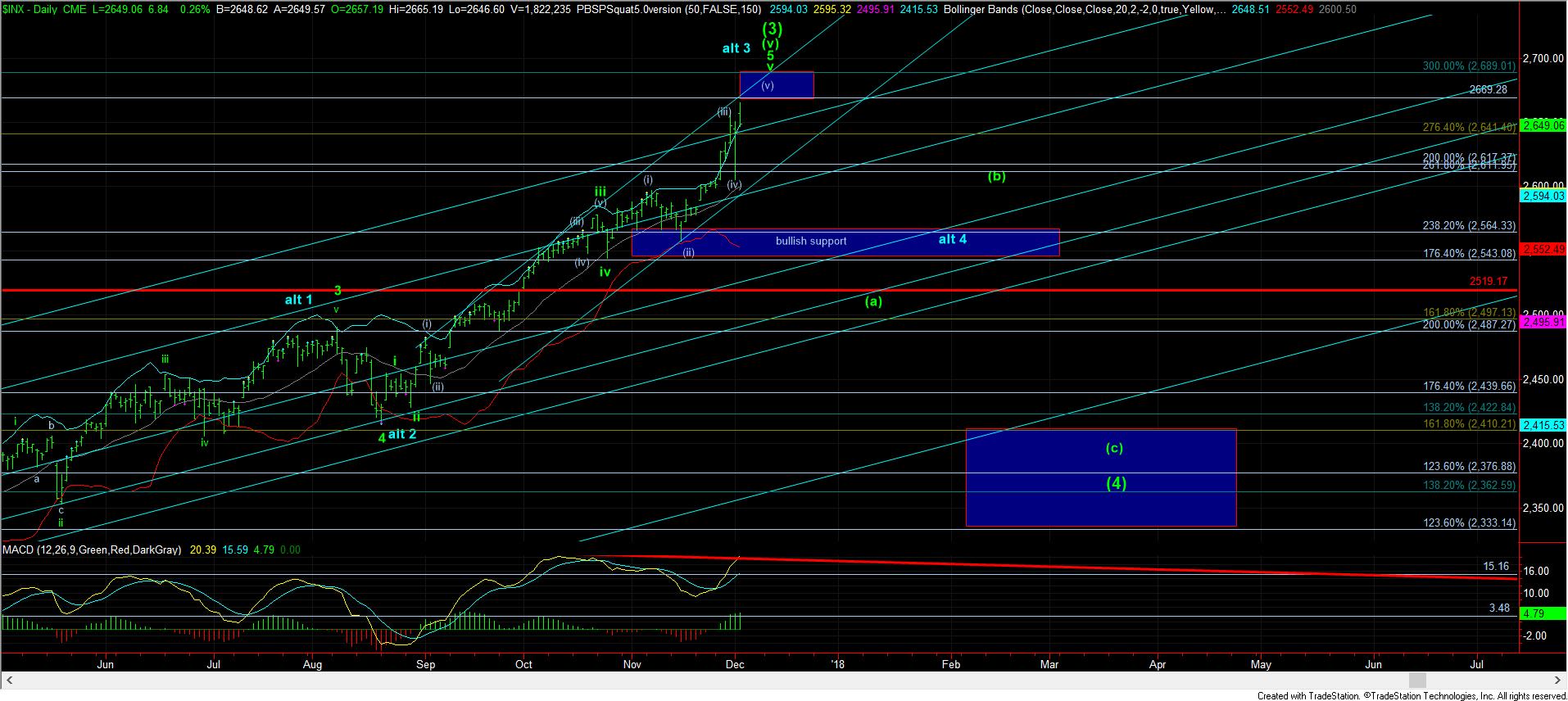 1SPXdaily