The Meandering Continues - Market Analysis for Apr 17th, 2023
There is not much to add to the weekend analysis, as the market is still hovering over the dividing line in the 4070SPX region. And, as long as we remain over it, the market may be trying to set up a more direct rally to 4300+.
In the meantime, the market has only provided us with what seems to be a 3-wave rally off the Friday low. So, if it can push for a higher high over 4177ES then we MAY have a [i][ii][1][2] set up for wave v of 3.
Something that I noted this morning is worth adding to the analysis this afternoon. While a break down below 4070SPX would invalidate the potential [i][ii] set up in blue, if the market is indeed heading to 4300+ sooner rather than later, then we should not even break down below 4095/96SPX.
You see, a pullback to that region would project a 2.00 extension for all 5 waves of wave v of 3 which would coincide with the higher degree wave 3 target at the 1.618 extension of waves 1 and 2 in the 4282SPX region. So, as long as the market remains over the 4095/96 support, then the bulls can take charge and take us to 4282SPX to complete wave 3, followed by a wave 4 pullback to 4140SPX, thereafter setting up wave v of 4316-4370SPX, as outlined on the 5-minute SPX chart.
So, the market has provided some very nice parameters for us in the near term. Overall, nothing has really changed from the weekend analysis. 4070SPX is the dividing line between the blue count (more immediate and direct move to 4300+) and the triangle. However, a break down below 4095SPX would increase the probability that we are in the e-wave of the triangle.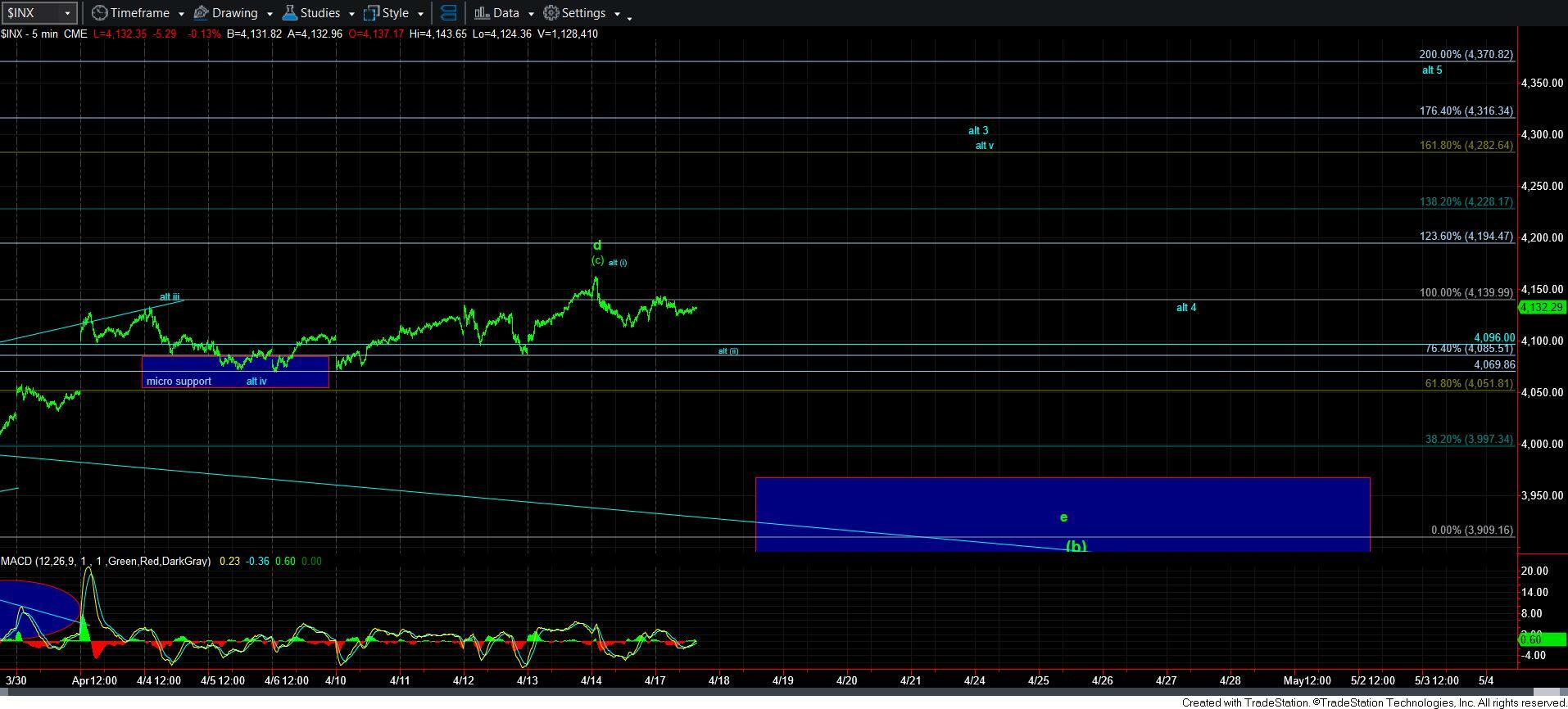 5minSPX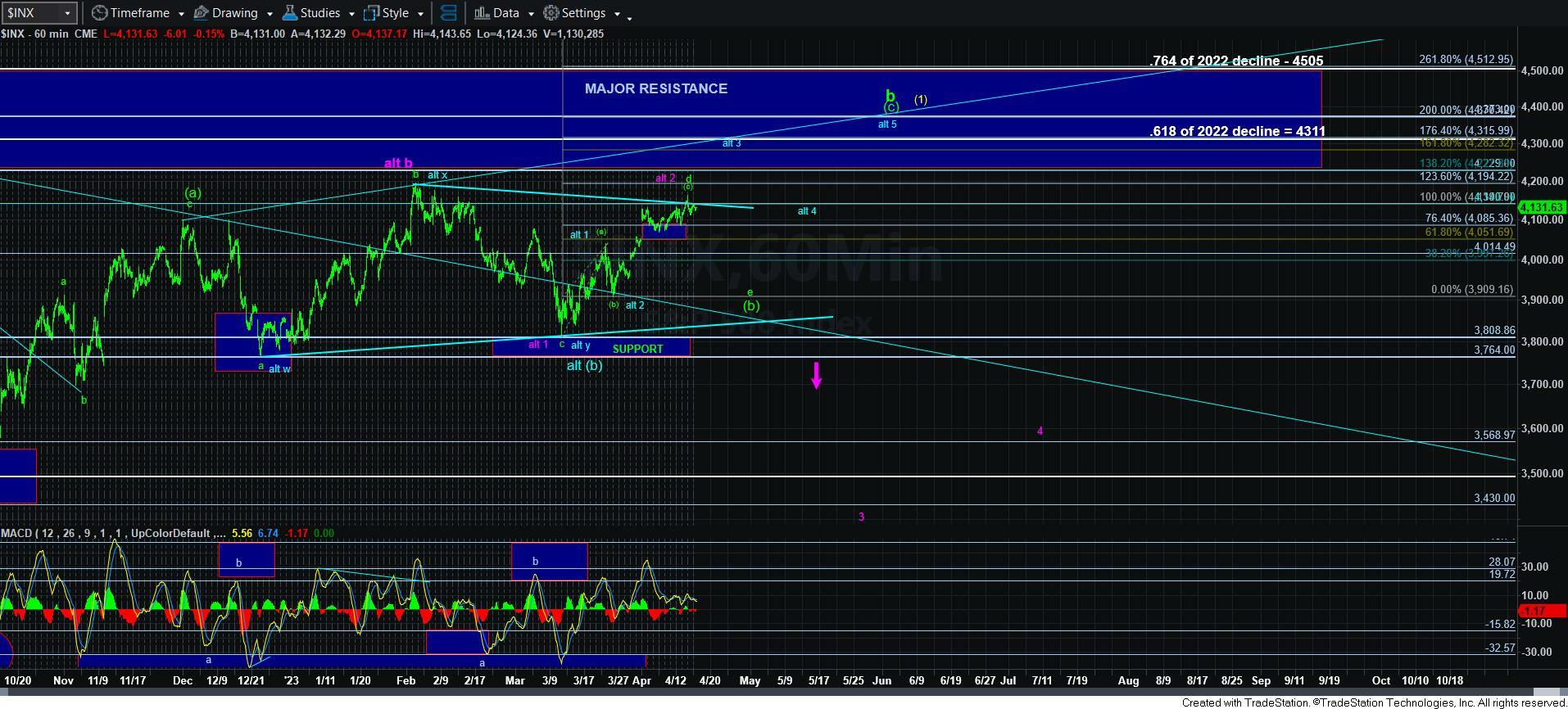 60minSPX