The Meandering Continues - Market Analysis for Aug 18th, 2022
This market has been quite stingy when it comes to pullbacks. And, currently, it is as if it is teasing us with a potential pullback in wave iv.
Nothing I wrote yesterday has changed, and we even have a micro set up to drop in the [c] wave of the a-wave of a standard wave iv. However, the current downside structure – if we begin to follow through – is only pointing to the 4220SPX region. But, if we see an extended 3rd wave, then we can maintain our ideal target in the 4180/90SPX region.
Furthermore, there is some evidence that a [b] wave within the a-wave can push us back up the 4313SPX region before we drop. And, this led me to noting earlier this morning that as long as we remain below 4310ES, which is akin to 4313SPX, then pressure remains down. Over it, and it is likely that wave iii is not even done. But, a sustained break down below 4260SPX should be our initial signal that a 3rd wave down in the [c] wave is in progress. Do not jump the gun, as this market has been loving to extend.
But, again, the technicals are heading down as one would expect on the 60-minute chart, with the daily chart even attempting to turn down. So, it leaves us still needing some patience. And, if I may remind you again, we still do not have a solid 5-wave rally structure off the lows, and still need a iv-v to complete one. So, I am personally not in a rush to turn aggressively bullish yet.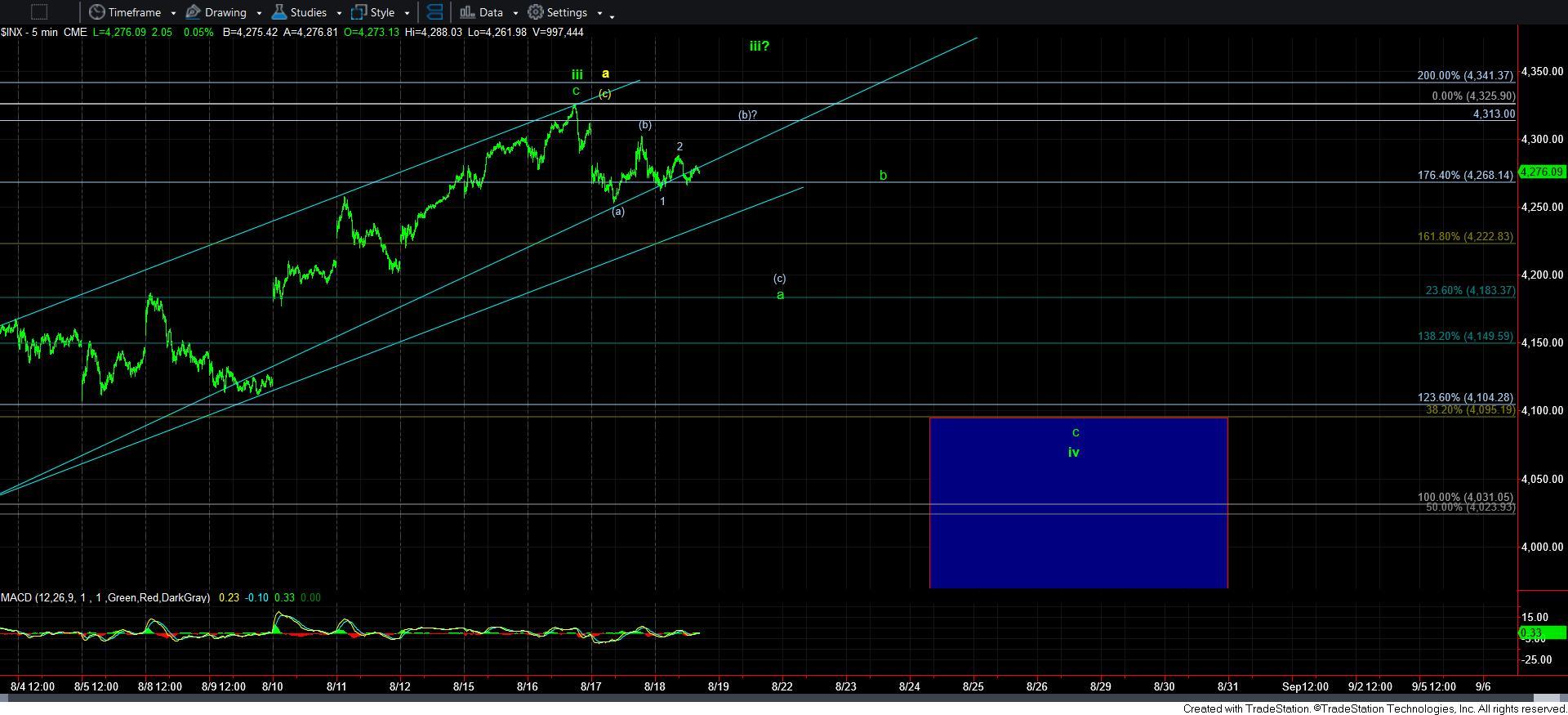 5minSPX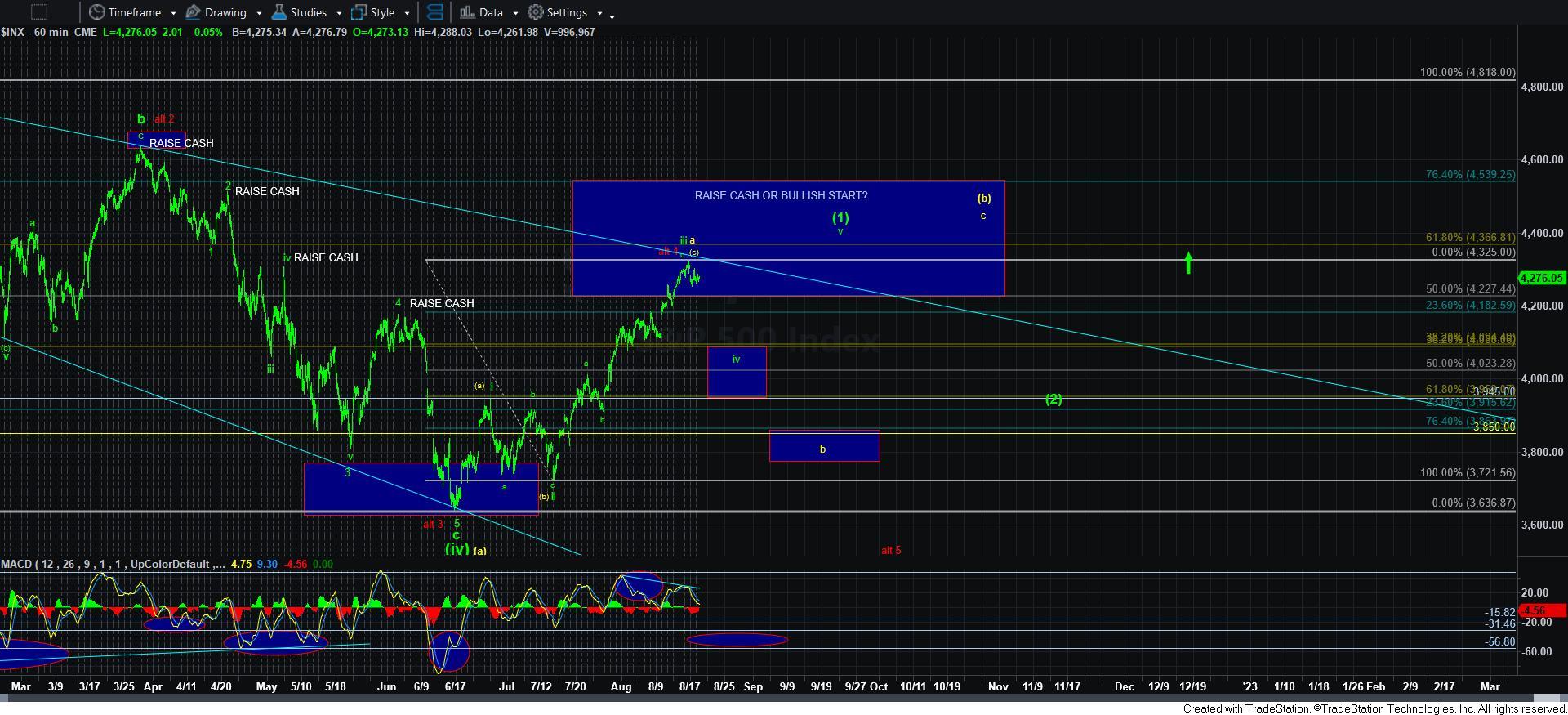 60minSPX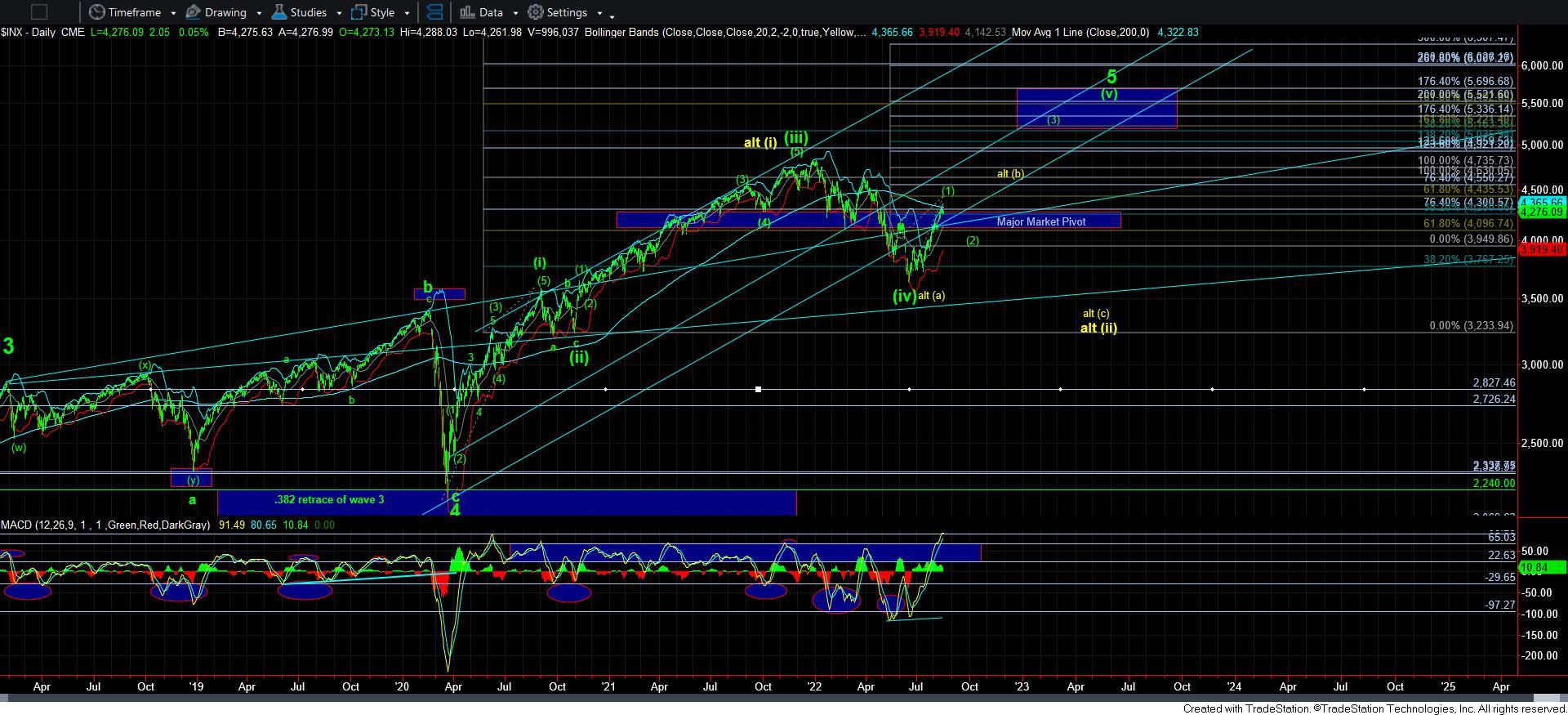 SPXDaily