The Market Will Have To Make A Decision As It Is Running Out Of Room
The market opened higher this morning after holding support yesterday which is still keeping the path to new highs under the green count very much in play here. We did however run into a fairly key micro resistance level in the afternoon trading which we have yet to break through thus giving us that final level of confirmation that this will indeed see that final push higher in the green wave 1 before finding a local top. If we can manage to push through the micro resistance level today or tomorrow then we should indeed be on the way to new highs, however, holding that zone and moving down would still leave the door open to the triangle count which would likely take us several more weeks before it is resolved.
I do not have anything to add to what Avi has been laying out on the 60min chart so my focus will simply be what I am seeing on the 5min chart today. As I noted above I am viewing the 4008-4026 zone as key micro resistance. This zone represents the 61.8-76.4 pivot of the green wave a up off of the 3/24 low and the 76.4-88.6 retrace of the entire move down off of the 3/22 high. So this is both a key pivot to the upside and key resistance to the downside and represents a crossroad between the blue wave b and the green wave c of (v) of 1 up. So with that being the case it is not terribly surprising that we have found some resistance in this region and have consolidated most of the afternoon right in the middle of this zone.
So with that and from here, things are fairly straightforward on the micro timeframes. If we can manage to see a sustained break through this resistance zone and at the 4026 level then it will make it likely that we are going to see that higher high to finish off the green wave c of (v) of 1 into the 4049-4106 zone. If however, we are unable to push back through the 4026 level but rather turn down with a five-wave move and then break under the 3967 level followed by a break under the 1950 level then we likely are heading lower in the bleu wave c of (b).
While the market action has been quite sloppy and we are still in between counts we do have good parameters to watch on the smaller timeframes. Because we are running out of room to the upside on those paramters we should have an answer sooner rather than later as to which path this is indeed going to follow.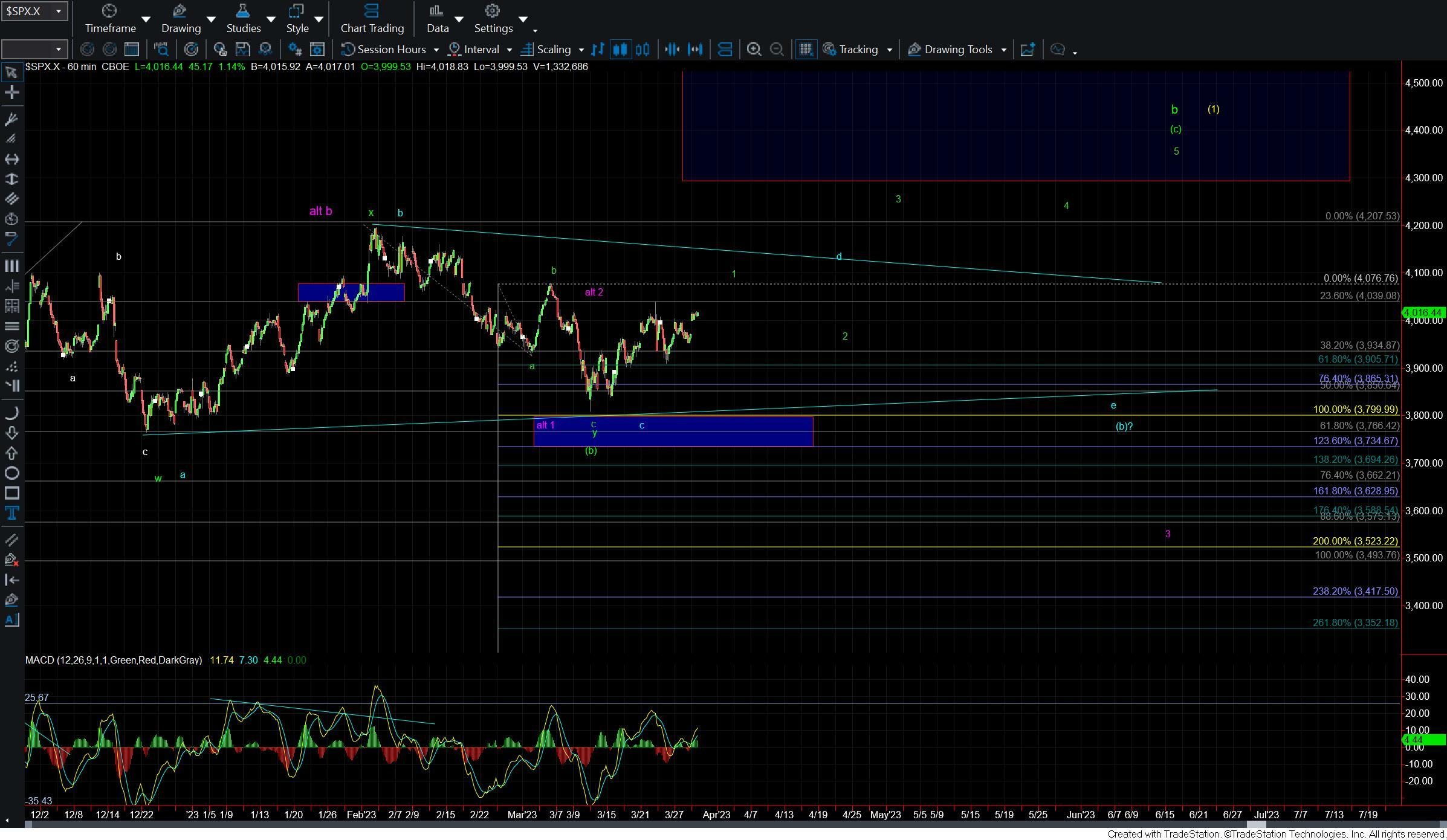 SPX 60m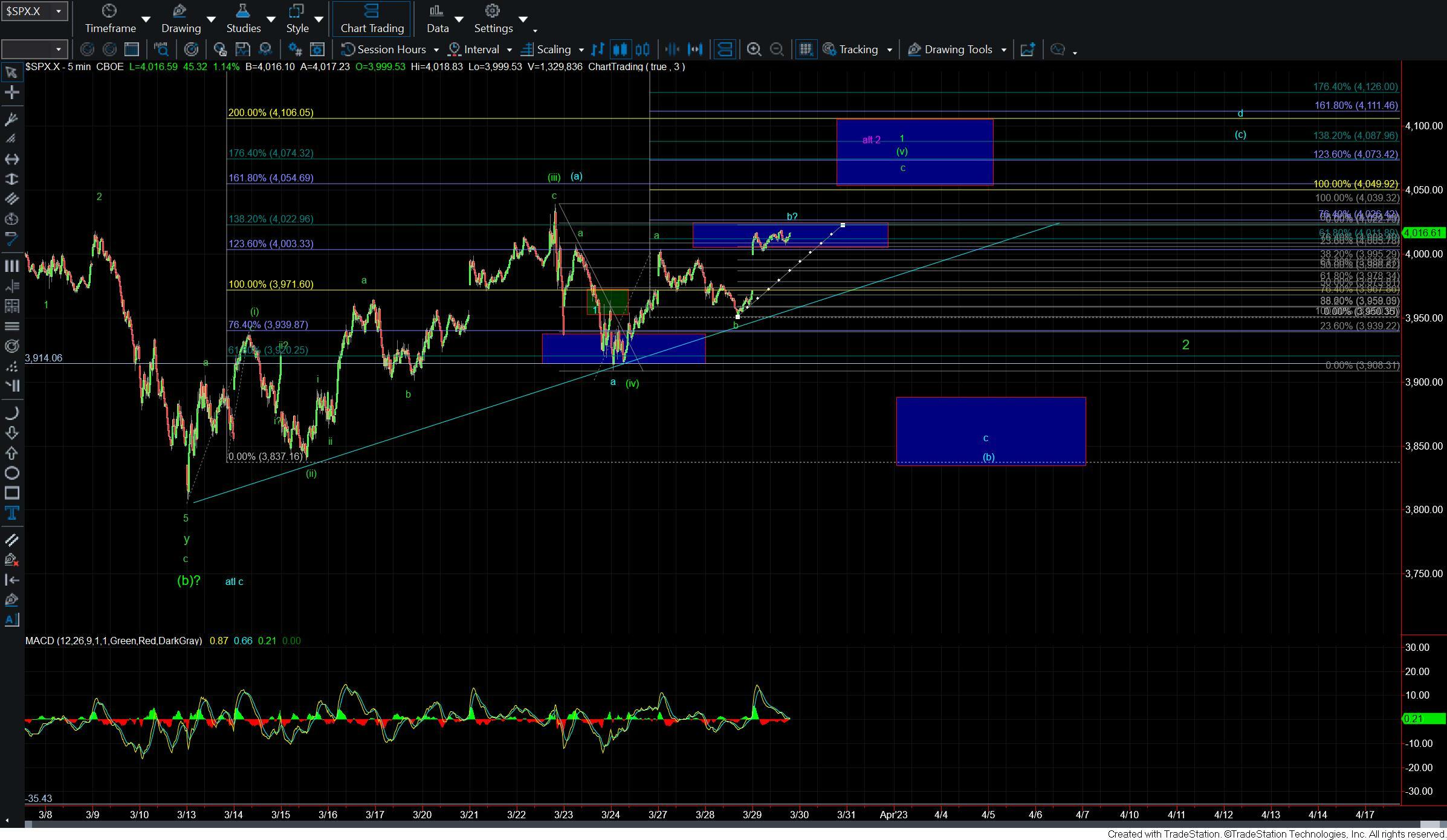 SPX 5m