The Market Keeps Us On Our Toes
As we came into today, I saw a very good potential for the market to begin the c-wave rally to complete wave [v] of 1 in the leading diagonal count. Yet, as we are approaching the end of the day, I am back to it being 50/50 again between these two counts.
So, at this point, I am gong to keep this very simple: As long as the market remains below 3980SPX, the door remains open for the c-wave decline to complete the c-wave of the [b] wave in the d-wave of the triangle.
But, if we can begin an impulsive rally through that resistance, then it will make it more likely we complete the wave [v] of the wave 1 leading diagonal.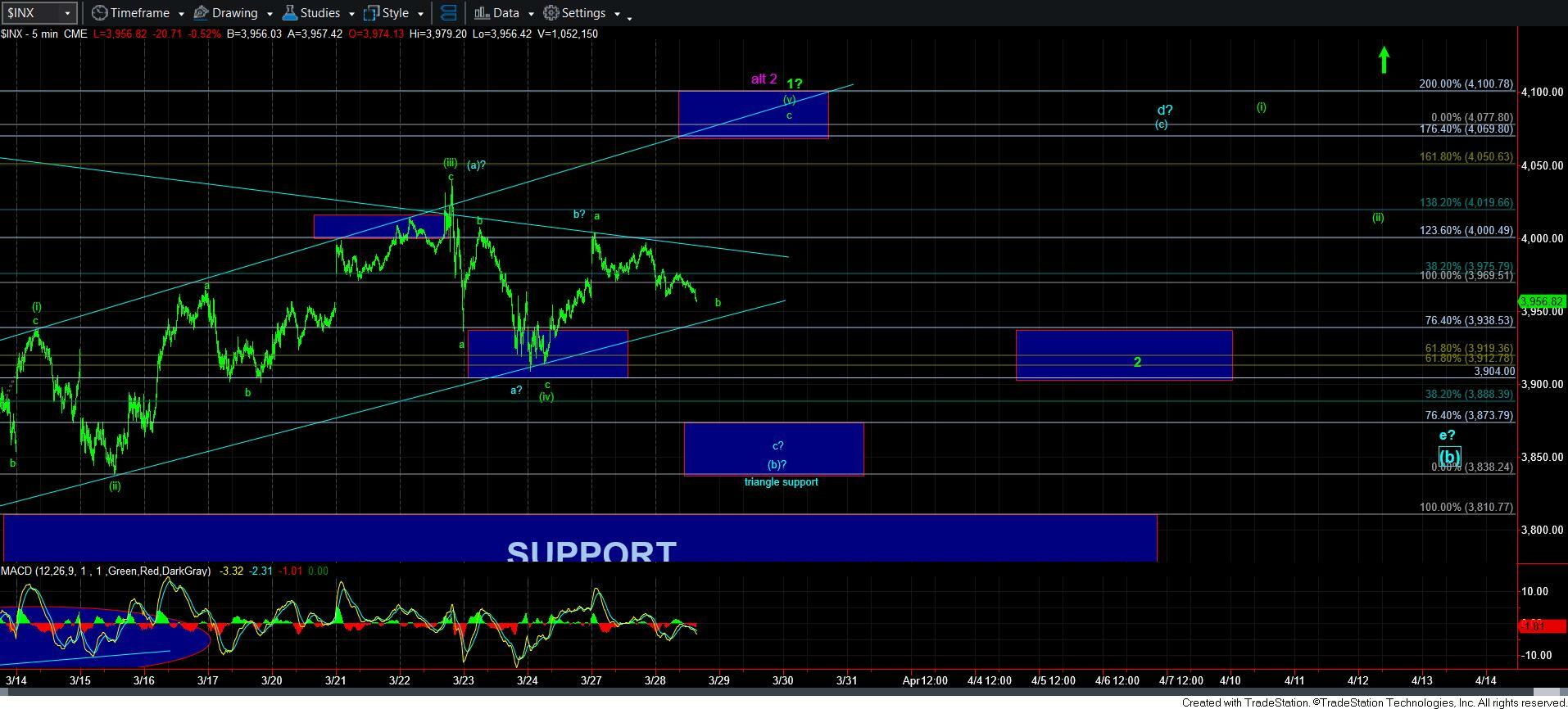 5minSPX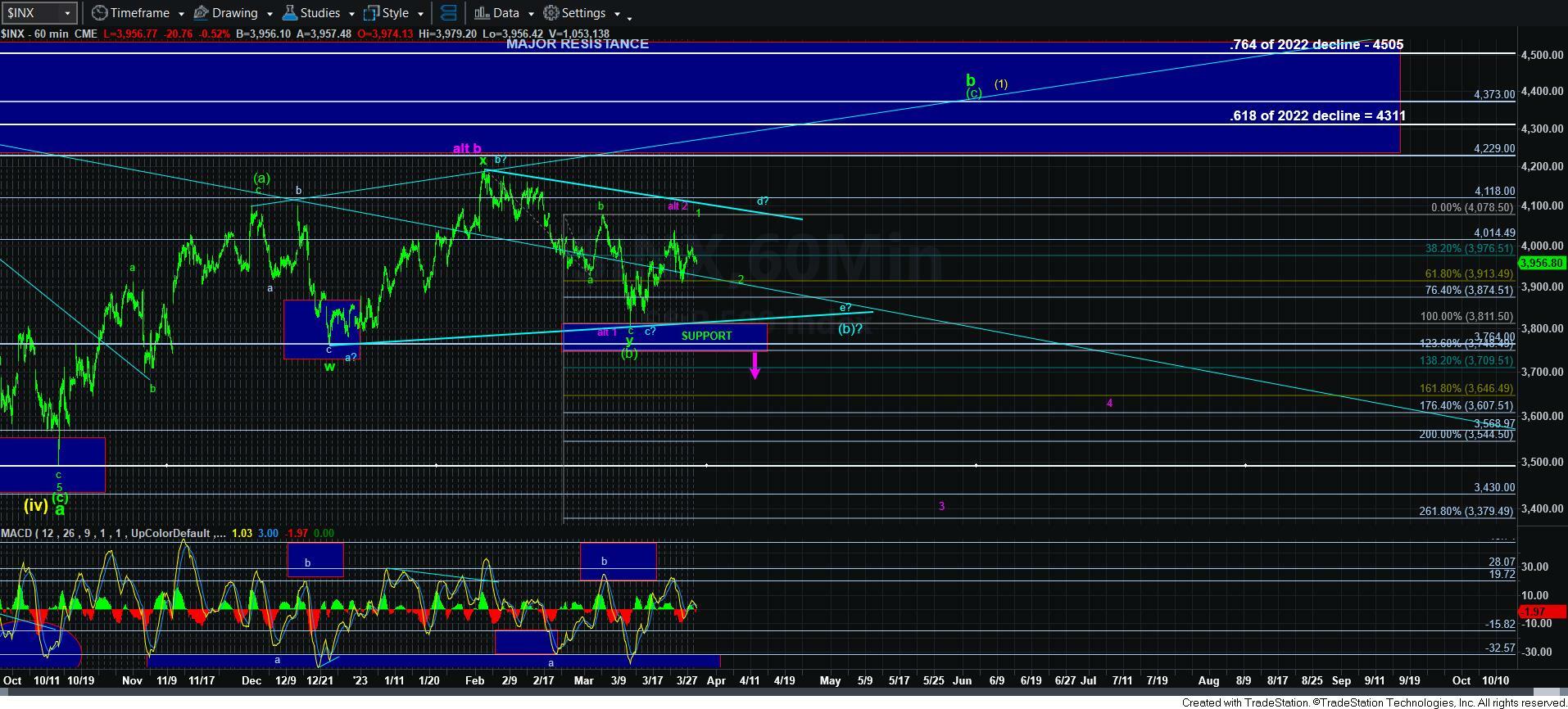 60minSPX