The Market Has Yet To Make Up Its Mind
Today the market opened relatively flat and has really not done too much all day and the SPX remains over key support but under breakout levels. So with that, we are sitting in a bit of no-mans-land as we head into the final hour of trading. The bigger picture there is really nothing new to report and on the smaller timeframes the market still needs to decide whether it is going to see another push higher to finish off the pattern or if this is ready to break lower before seeing any move over the high that was struck last week.
While the market has yet to make up its mind as to whether it will see a break up or down, the parameters are fairly clear at the moment.
On the downside, if we see this break under the 4384 level followed by a break under the 4357 level then we are firmly in the purple count as shown on the 10min chart. From there we would be looking for the market to hold the 4333-4256 zone as part of the purple wave iv. We would need to see a full five up off of the lows to suggest we are indeed going to see a move to new highs in the wave v.
If we only see a corrective three-wave move higher after moving lower into support then it would suggest that we may be following the red count (which was the formal purple count) as part of the larger ending diagonal on the SPX.
If we break up and hold over the 4391 level then we should see a move back up over the 4443 level followed by a break over the 4459 level to give us the final wave (5) of 5 as part of an ending diagonal off fo the 6/26 low. From there I would expect a sharp reversal back down towards the 4330 region to begin the next leg down. From there we would then watch the structure of that leg down to help give us guidance as to whether we are following the yellow or green counts as laid out on the 60min chart.
While the smaller degree timeframes do remain quite sloppy bigger picture there really has not been much change today. From here it is simply a matter of keeping an eye on the parameters that we have laid out and allow the market to make a decision. What the market does over the next few weeks is likely going to tell us where we are heading over the next several months and even into next year. Once we have that information trading this will become much easier whichever way it decides to break.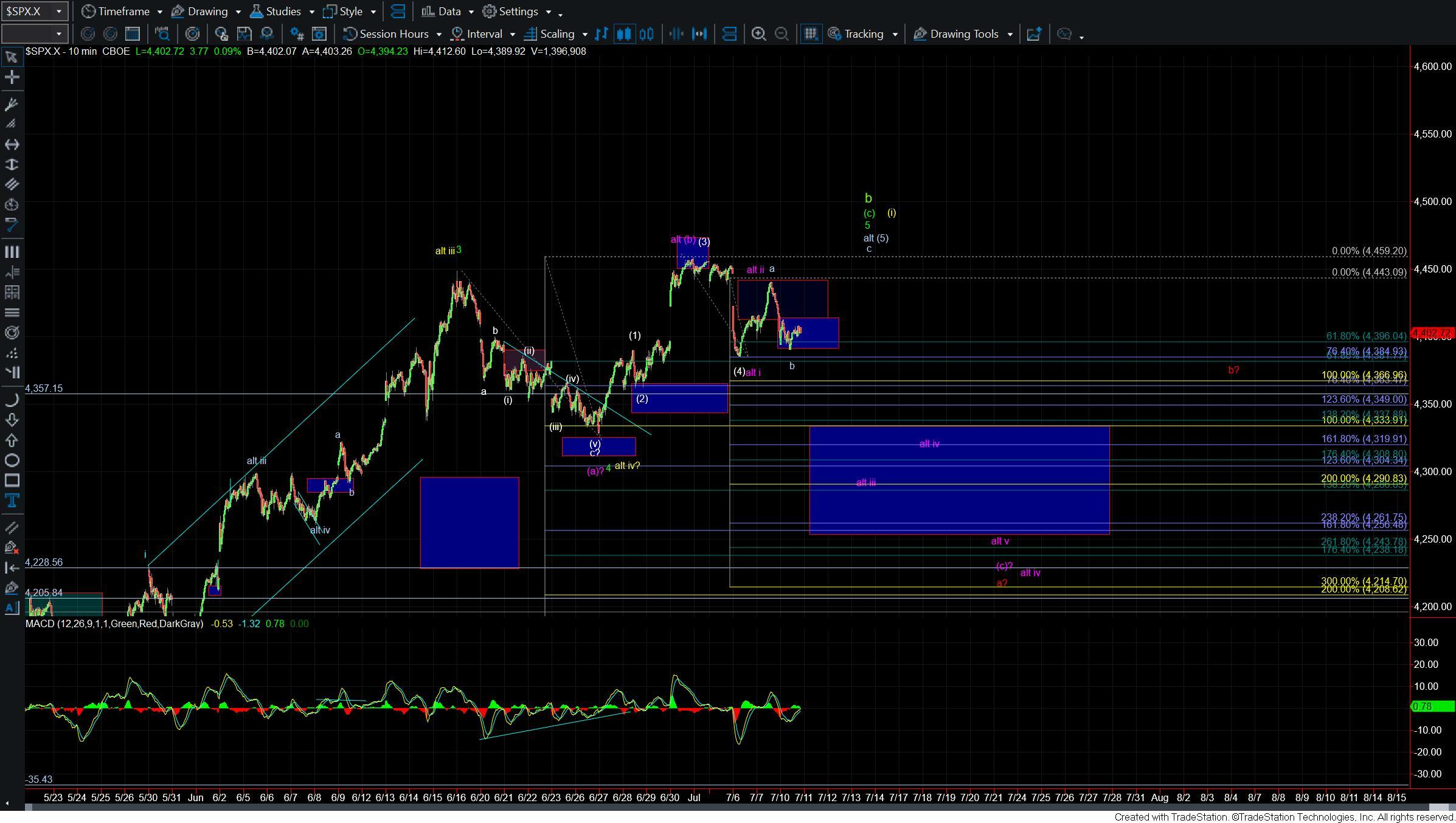 SPX 10min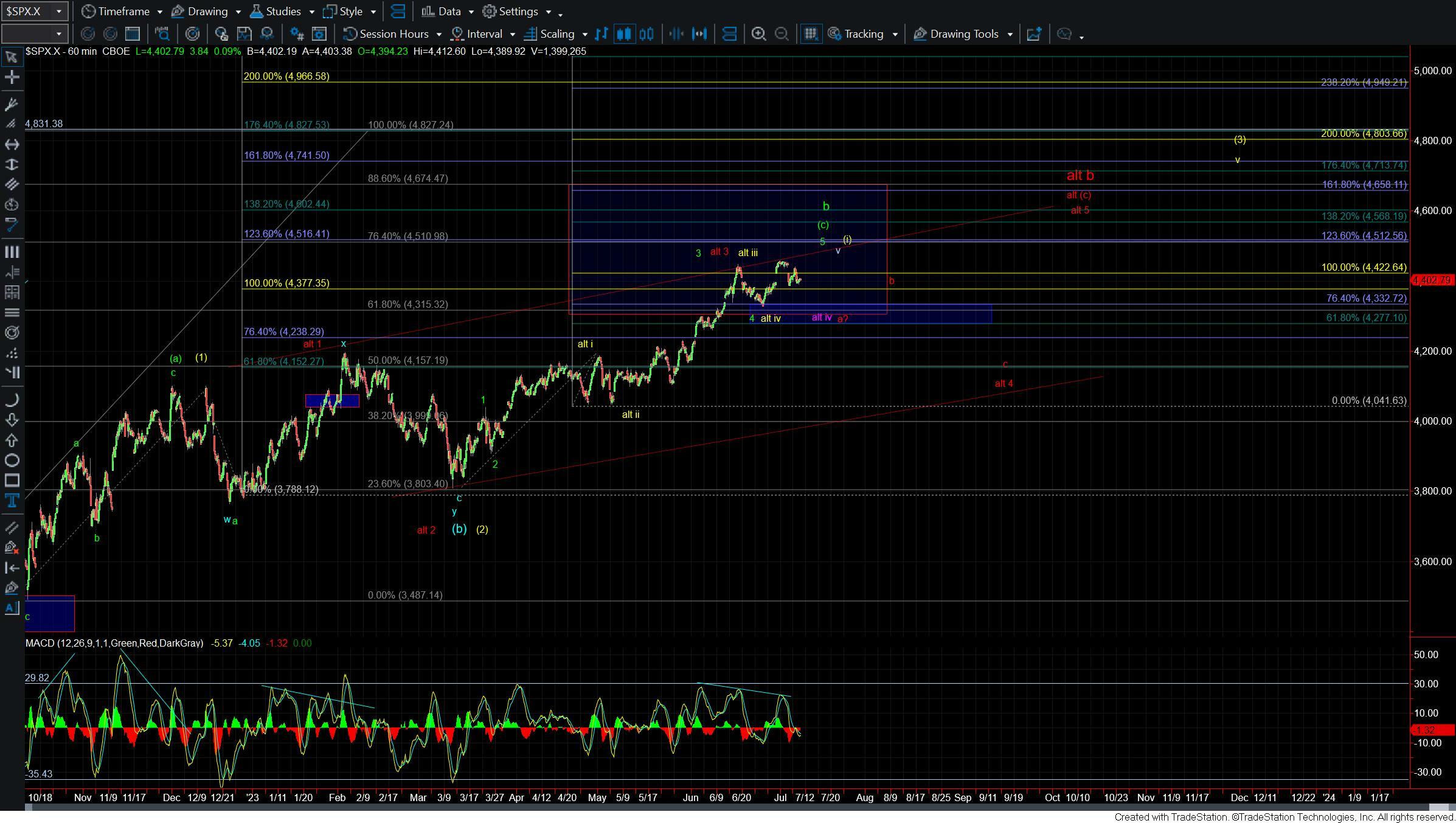 SPX 60min