The Market Continues To Grind
So, I have some good news and some bad news.
The good news is that in the great majority of the time, this type of action represents an ending diagonal for wave v of (5) of (iii), as I have presented on my 5 minute SPX chart. And, the reason that this is "good news" is because, once it completes, it will present us with a wave (iv) pullback, which will set up the next rally to higher highs.
The bad news is that, in a minority of circumstances, this type of consolidation CAN represent a running triangle for a very high-level wave (iv) consolidation, which suggests we can be heading to 2570+ sooner rather than later, with not much of a pullback to be seen first.
And, the problem with this overlapping action is that either scenario can reasonably apply to this grinding action in this region. While I would not rely on this being a running triangle, as they are not terribly common, I would clearly not be looking to short this market. Rather, we will need to see the 2542SPX level broken to signal that wave (iv) is in progress. Until such time, you must keep reminding yourself that this is a bull market, and surprises will continue to occur to the upside, as long as we are holding over support.
So, while this boring market grind may be placing you on edge, I would be cautious about forcing any trade up here, again, especially on the short side. The bigger pattern is still suggestive of us heading over the 2570SPX region in the coming month, but the market has still not provided us any indications that it wants to pullback in wave (iv) just yet. Sometimes, having patience in the market is the hardest thing to do.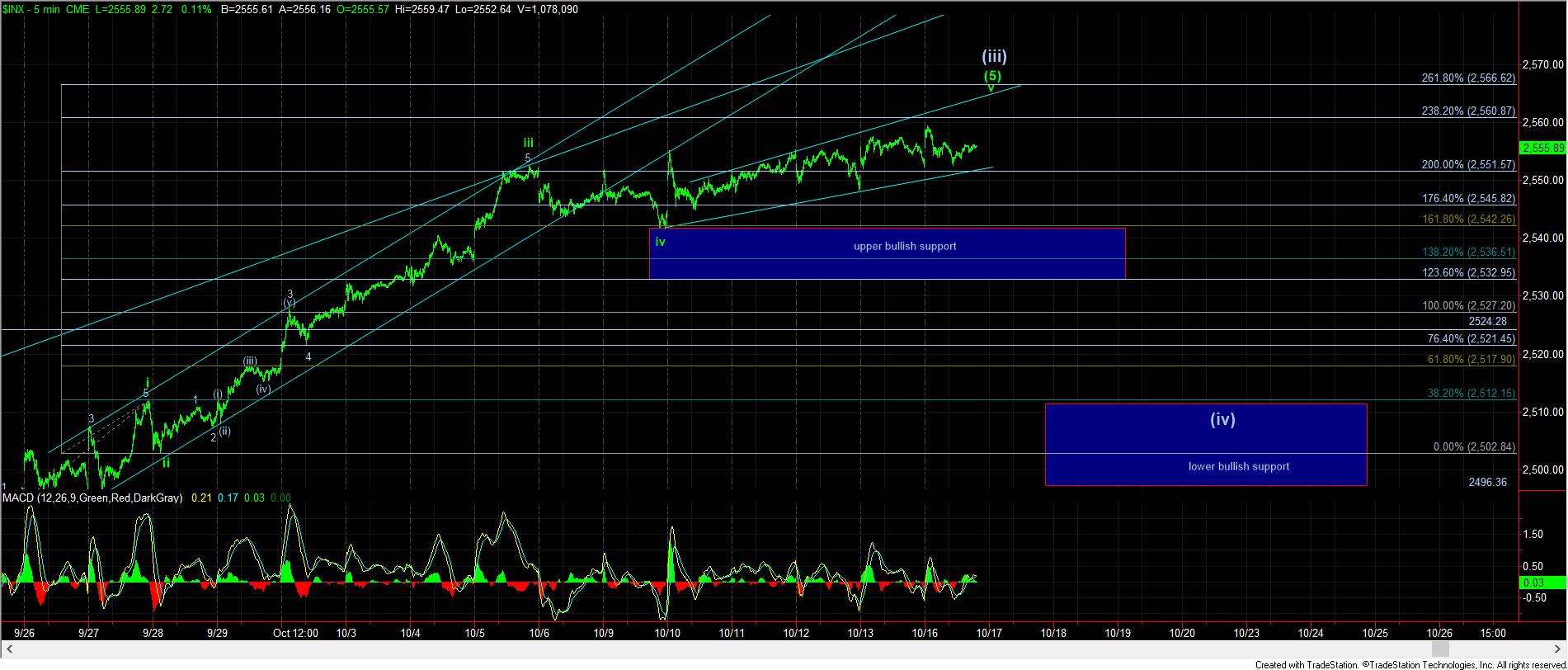 5minSPX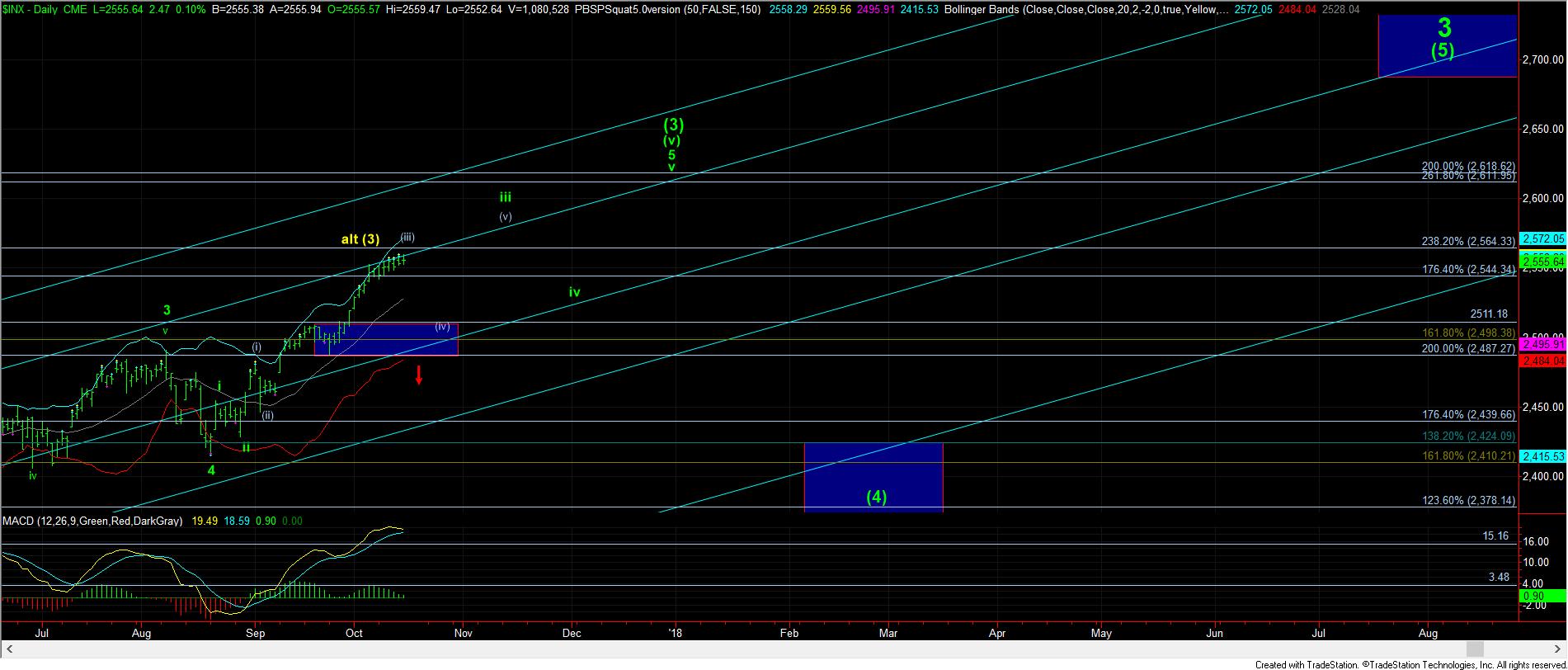 1SPXdaily