The Lord Taketh, And The Lord Giveth Right Back
This has been quite amazing action we have seen these last 24 hours. First, the market declines down to the 3700/25SPX support region, and then it rallies right back to the region from which the decline began.
But, the battle is not over. While I was looking for a rally today off the 3700/25SPX support region, the market is still leaving me with a question.
You see, the extra wave we have into the double bottom last night in the ES is what is giving me a bit of trouble. It really does not fit anywhere within the structure in a solid way. While it can represent a b-wave within the larger yellow [b] wave rally, it may also be a truncated bottom for wave 2. Neither is satisfying from an analytical perspective, as this is often an issue with double bottoms.
So, as I noted earlier today, all of this will depend upon how the market pulls back from our pivot resistance again. If the next pullback is clearly corrective, and then we break back out over the high for wave i and follow through the pivot, we have confirmation we are in wave 3 pointing us to 4165. However, if the next decline is clearly impulsive, that would suggest that we have begun a c-wave down to at least the 3650ES region for the larger degree yellow alternative wave [2], which still has refused to die.
So, the two paths are laid out before us over the coming days, and the market has still not determined whether wave [2] has completed. The next pullback should put this issue to bed.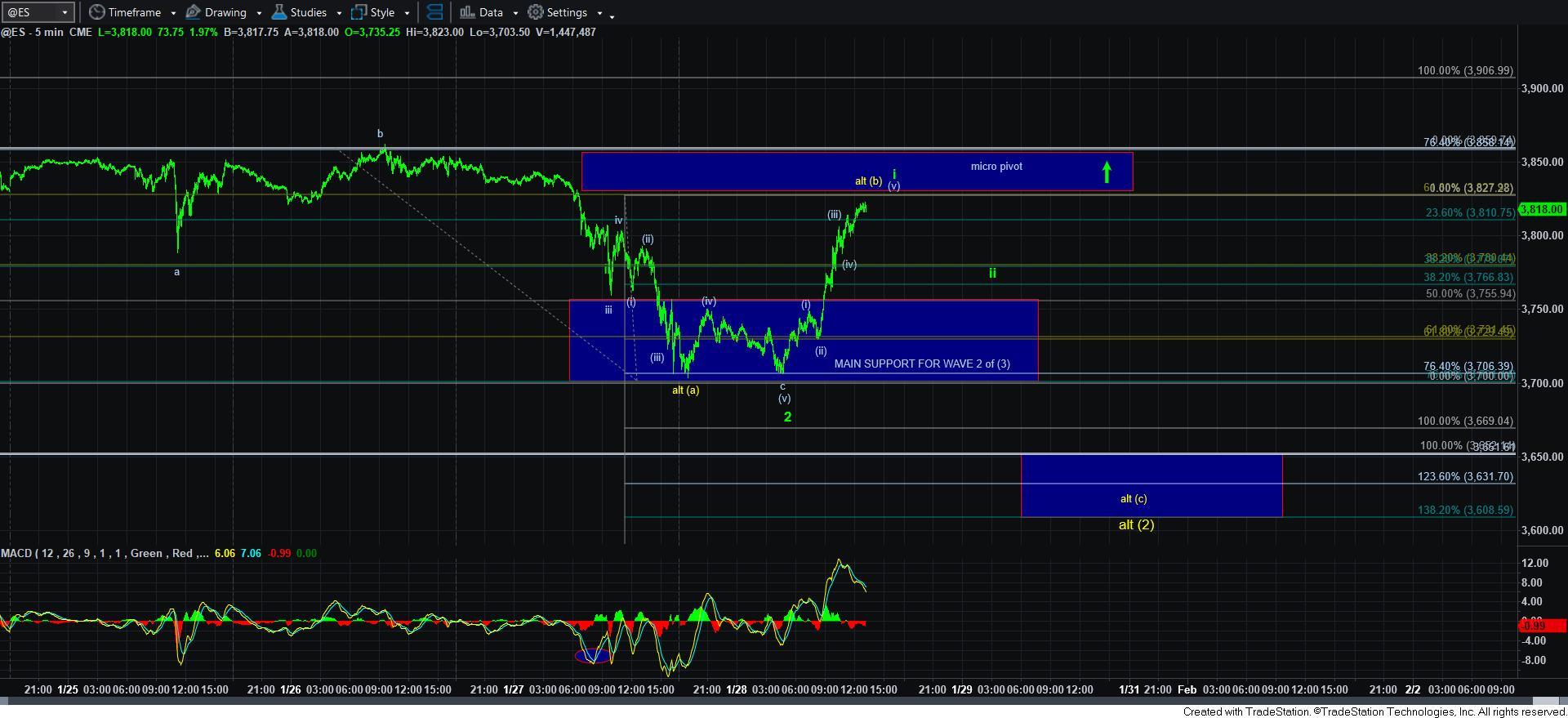 5minES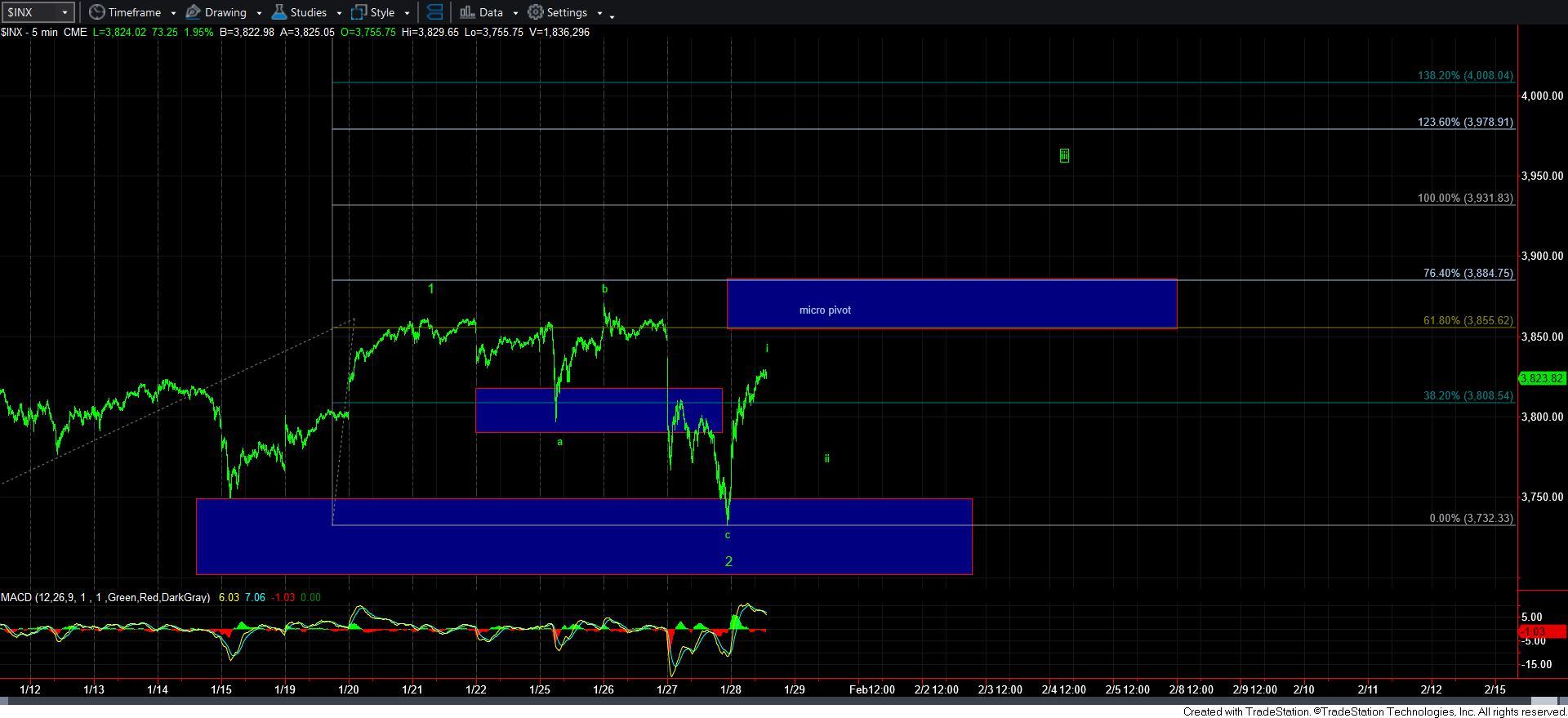 5minSPX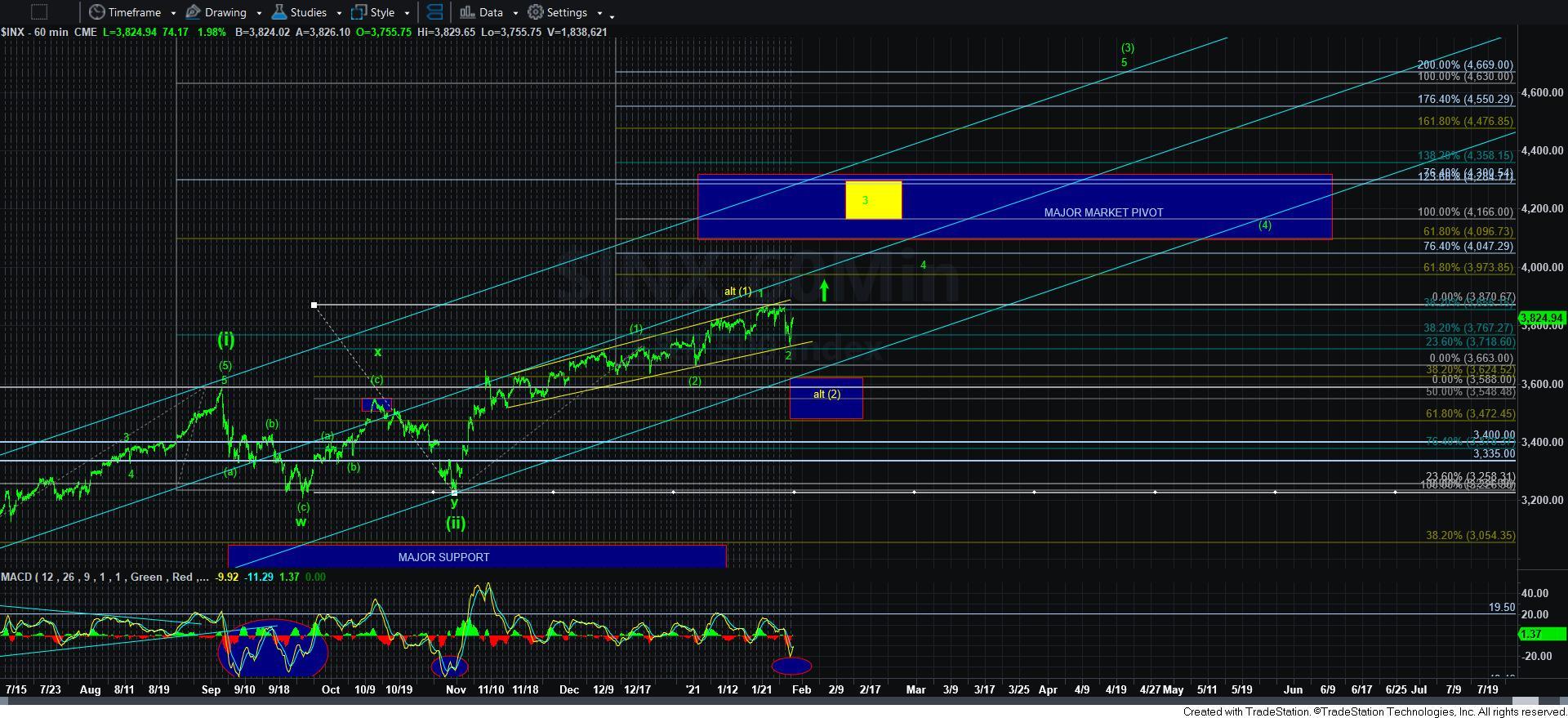 60minSPX