The Levitation Continues - Market Analysis for Jun 24th, 2019
The SPX almost put me to sleep today, and I was looking at my screen wondering if it even opened today.
But, thus far, the market continues to levitate over 2930SPX. And, until we see a break down below that level, I have no indications that the minor wave 4 pullback (as noted on the 5-minute chart) is in progress.
Currently, the 2890SPX region is support below us, which should hold if we see a wave 4 pullback. As long as that support holds, I still expect one more rally for wave 5 into our target region overhead between 2965-2990SPX.
At this point, I have nothing immediately bearish on my charts, other than a potential 4th wave pullback. It would take a break down below that support region to suggest a larger degree top has been struck, but as I have outlined before, I still do not have a clear 5-wave structure completed into the recent highs. So, it is quite possible this market may not complete this structure until the holiday weekend.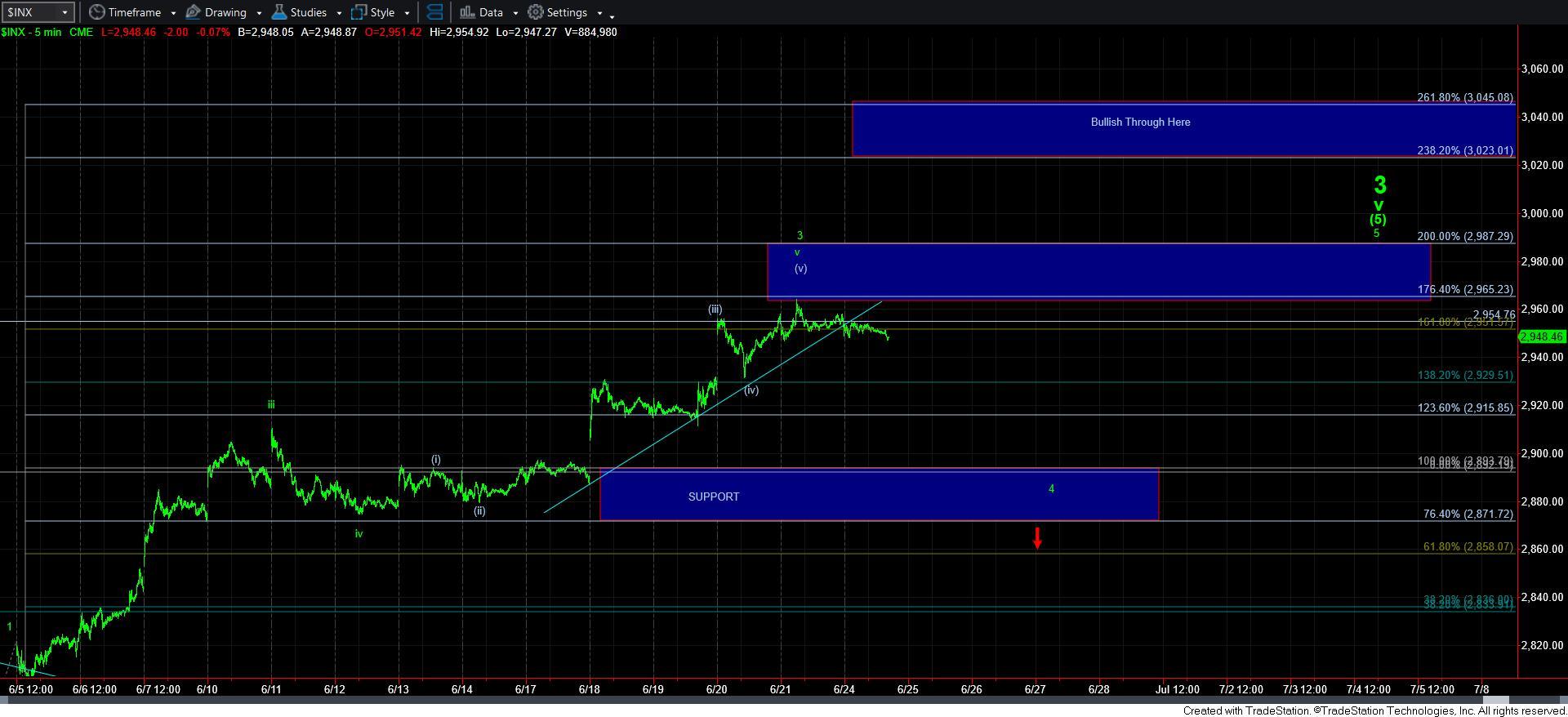 5minSPX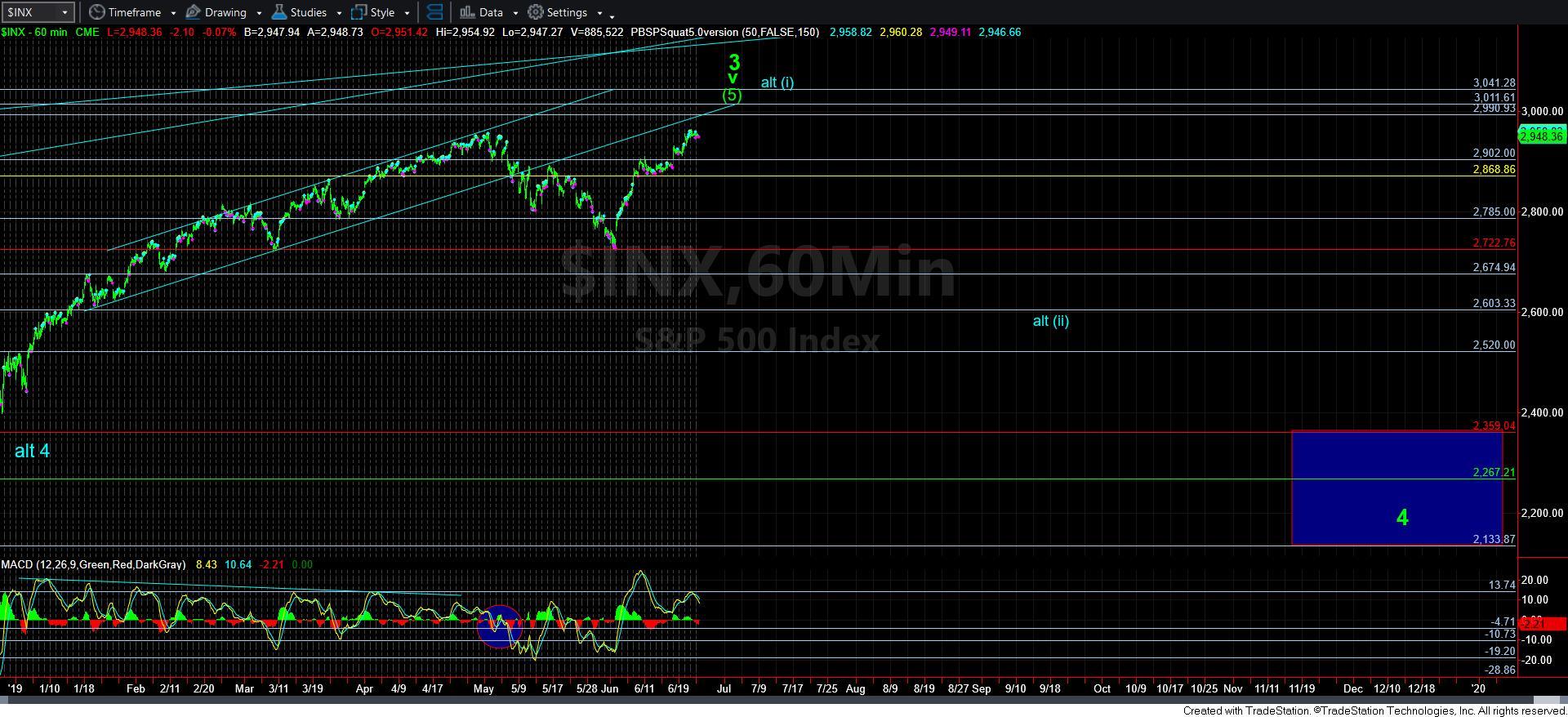 60minSPX