After breaking higher overnight into the lower end of the target zone for the wave iii of 3 as laid in in blue on the charts we have mostly consolidated during the regular session. Because we broke through the micro pivot level that I had been showing on the charts for the past several days we did get further confirmation that we are indeed following that blue path higher. That pivot now becomes support and from here we should ideally hold this zone (3303-3293) if we are going to continue directly higher in an impulsive fashion. As long as we can hold that support zone then ideally I would still prefer to see this push a bit higher before topping out in the wave (3) towards the 3338-3350 zone. Moving back under support would signal that we may already be in the wave (4) as shown in purple however both structurally and from a fib perspective, I would still prefer to see this move a bit higher before topping out in the wave (3) under that blue path.
I still don't have a great alternative topping pattern here at the moment as the pattern still looks incomplete from that perspective. That said if we do move back below the micro pivot I think it would open the door to this entire move up off of the 7/30 low forming an ending diagonal. This is not a typical place to form an ED so I am viewing this as a lower probability at this point in time however if we do break the mico support the door would be open to this path so I will allow for it. Invalidation of this path to the downside would come in at the 3211 low so this would be the line in the sand level for this to continue to push higher and moving below this level followed by a break of the 3186 level would open the door to a larger degree top having been formed.
So although this continues to take a slow grinding approach we are still following the primary count fairly well. So with that as long as we continue to hold over support the near term pressure will remain up as we attempt to fill out the pattern up off of the 7/26 low.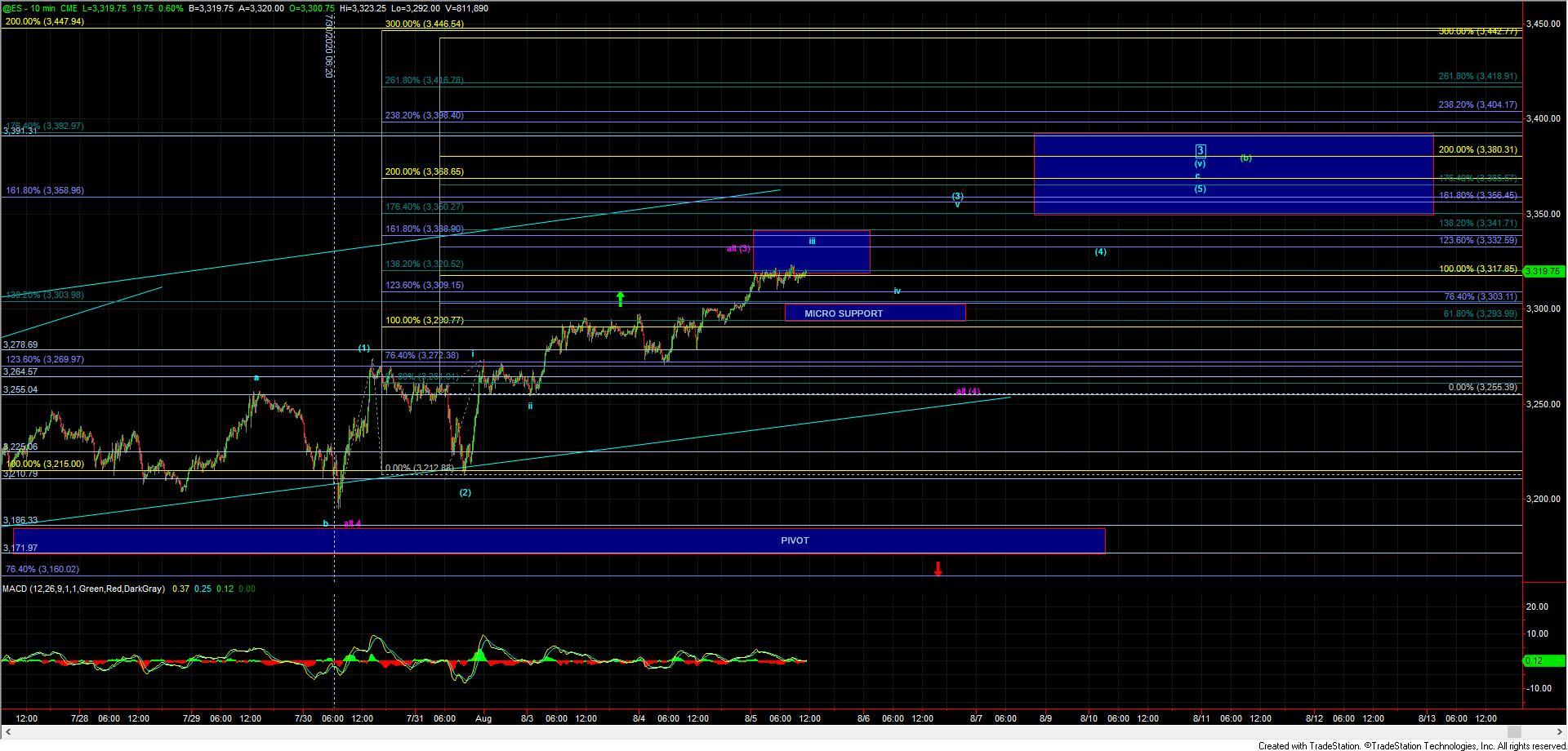 ES 10m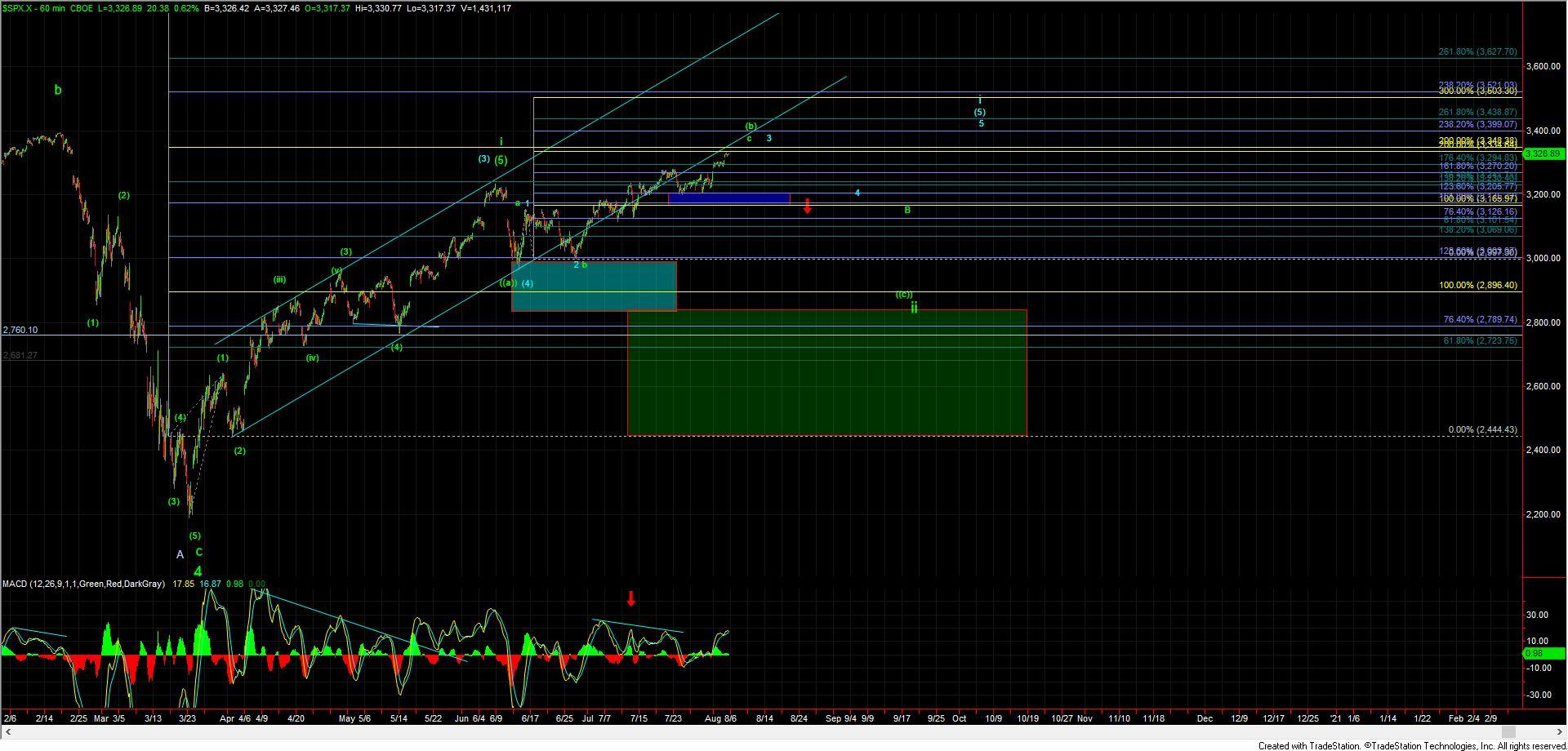 SPX 60m