The Grind Higher Continues
While my preference for today was a gap up to solidify the bullish case, the market took a more "Goldilocks" path today. While it began in the red, it still has not taken out even minimal support just yet. Until some support is taken out, I am unable to take any bearish perspectives seriously yet.
For now, the market has a cluster of Fibonacci resistance overheard, at 2022, 2028 and 2033SPX. Again, we can still top in this region, as discussed over the weekend, so caution is still needed. But, if we are able to move through this Fibonacci resistance cluster, it opens the door for us to head up to the 2050-2062SPX region next.
As noted on the chart, support is in the 2005-2013SPX region, and based upon the current micro pattern, a break below 2013SPX would begin to get me concerned about the larger bullish pattern. But, until support is taken out, the market continues to act as it would in a bullish market, as it continues to grind higher, despite "feelings" to the contrary. However, if the market is unable to extend this rally into tomorrow, we could be setting ourselves up for an (a) wave top. So, the bulls have to step up very soon to push it through resistance, of we run the risk of falling down, and it could be hard.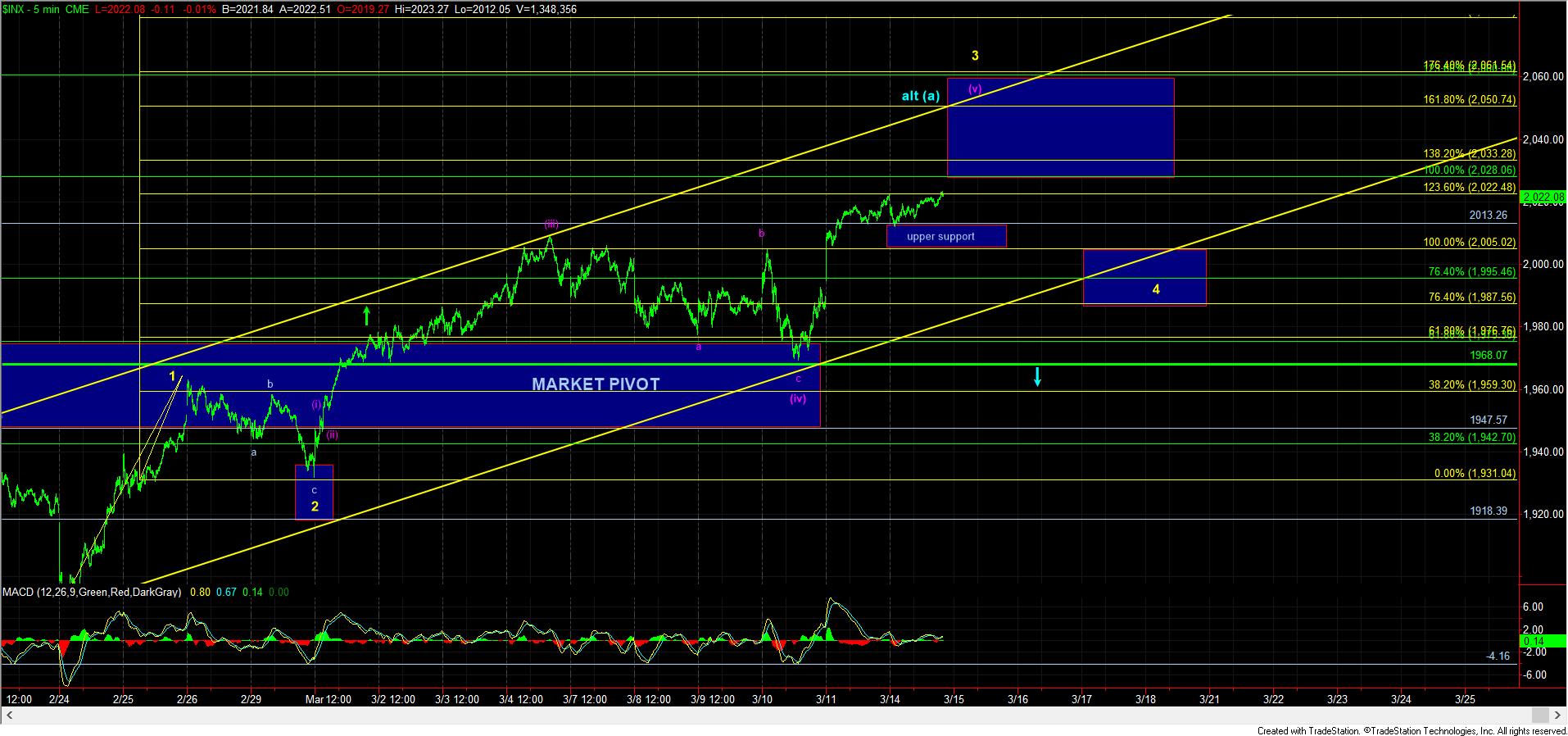 5minSPX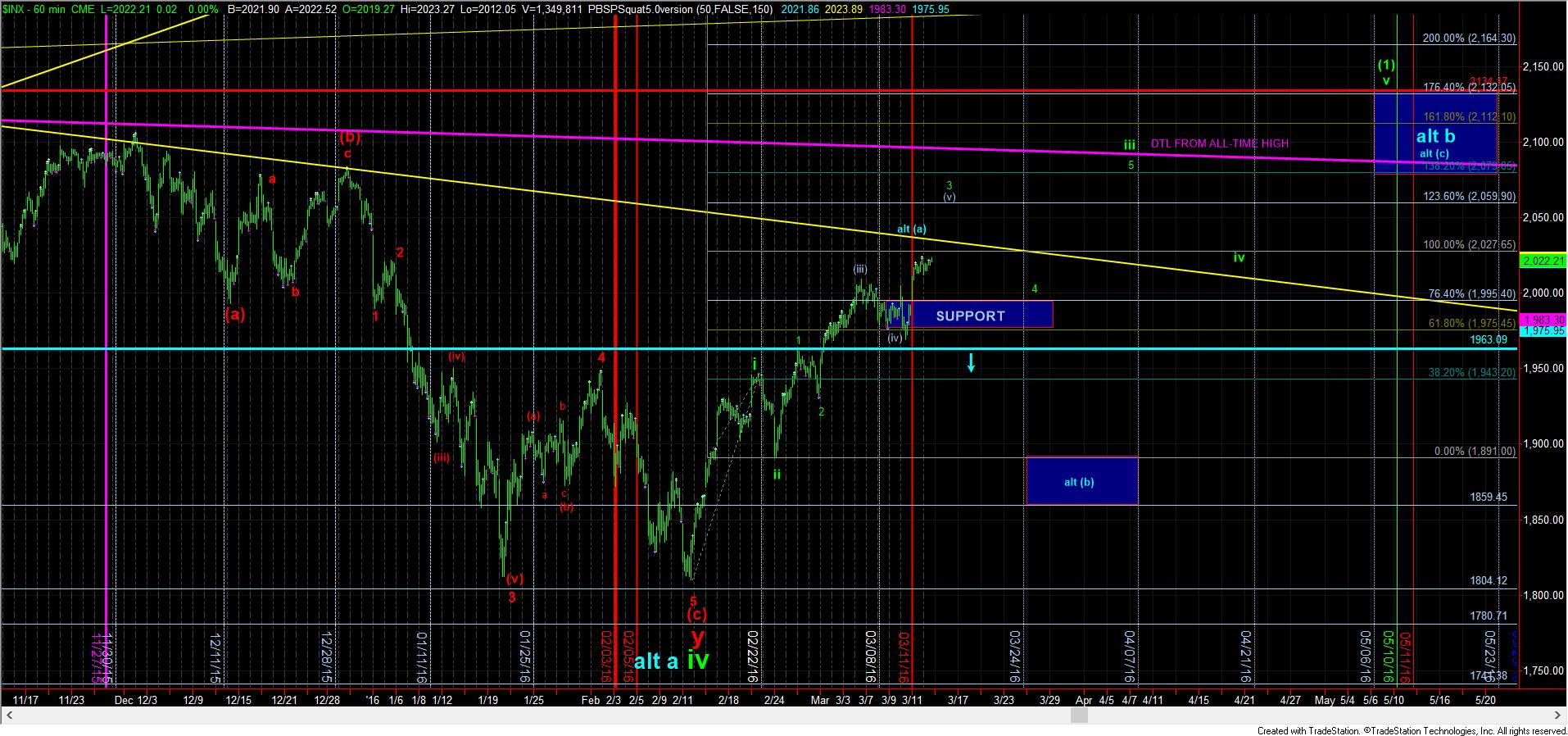 1turnchart