The Grind Continues But Still Holding Resistance
After opening higher the market moved slightly lower but has still yet to break any significant support to the downside. Furthermore we still do not have a clean micro pattern off of the highs to suggest that we may have indeed topped. So while we do still technically have enough waves to fill out the pattern up off of the 4/9 low for a five wave ending diagonal I still will caution that as long as we are over support we still do not have any signal of a top just yet.
As noted this morning because we are potentially dealing with an Ending Diagonal off of the 4/9 low we should see a very sharp reversal that back down towards the origination point of that ED which comes in at the 2874 low. The IYR (US Real Estate Index) saw a very sharp reversal out of an Ending Diagonal pattern today. While it's still yet to be seen if this is leading the SPX index we should see similar type of action on the SPX if we are indeed in a similar Ending Diagonal pattern.
If we do not see that reversal come sooner rather than later and ideally without seeing a sustained break of the 2920 level then it is suggestive that we are going to continue to grind higher per the yellow path prior to topping.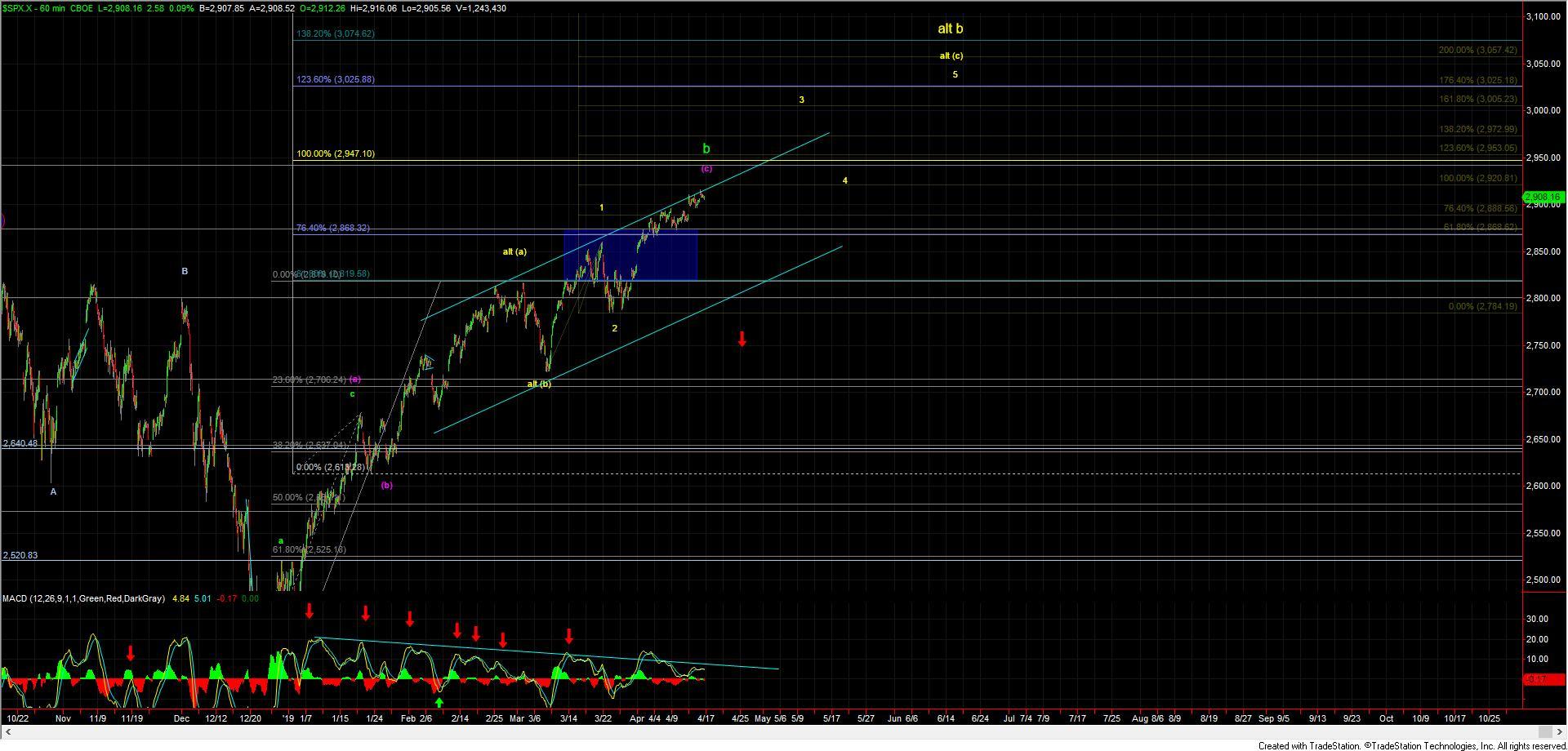 SPX 60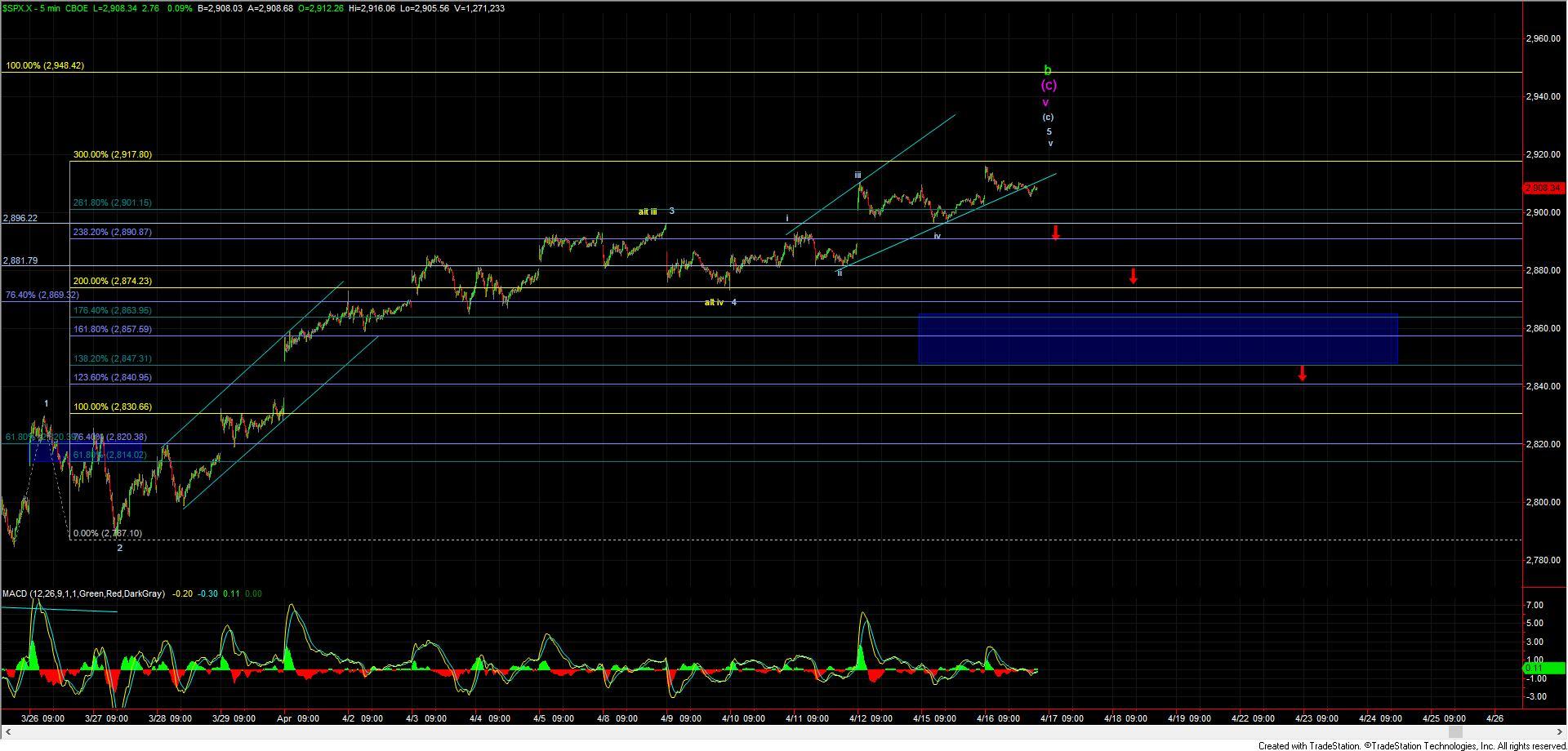 SPX 5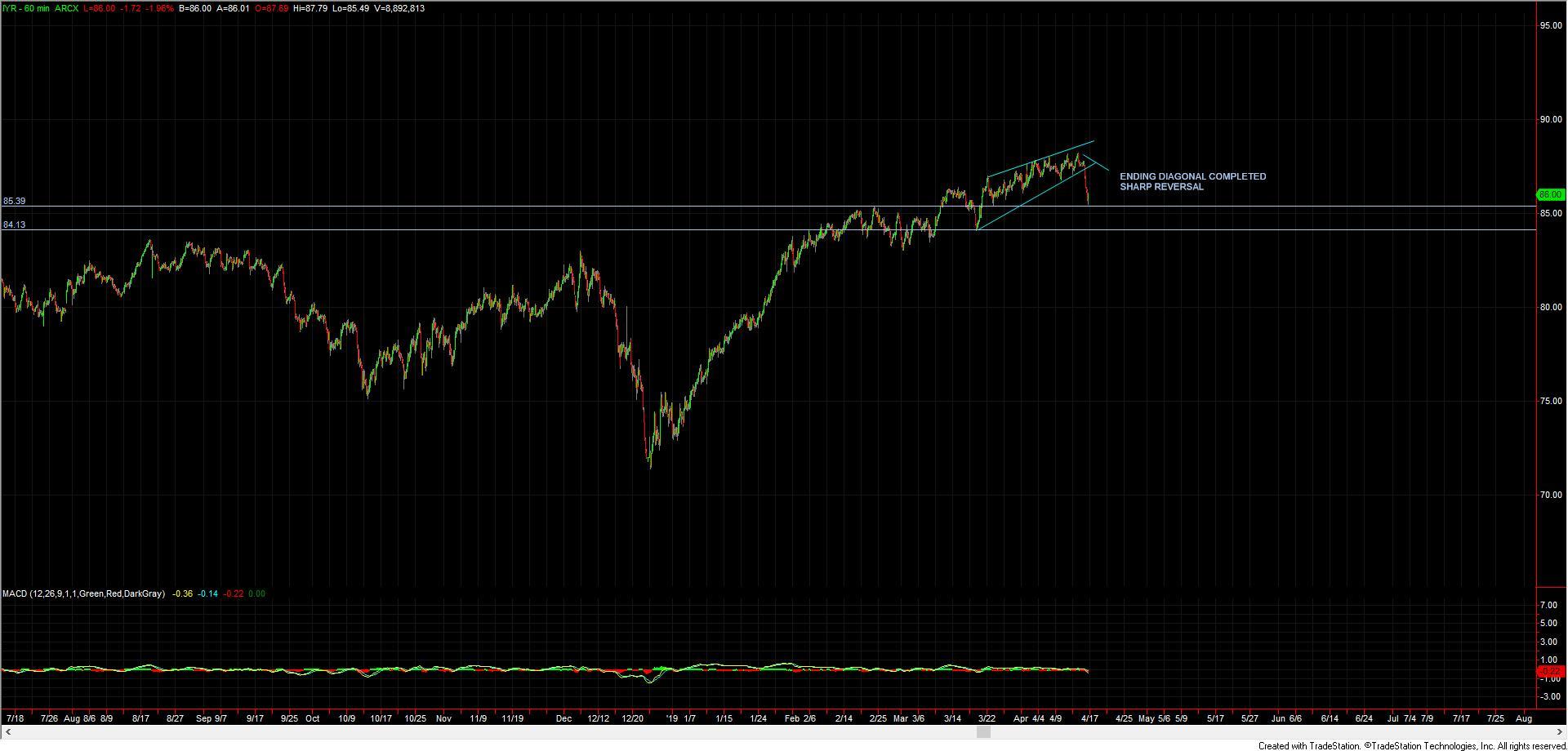 IYR 60