The Grind Continues - Market Analysis for Sep 1st, 2020
After grinding higher yesterday and falling off near the close this morning we opened a bit lower but quickly found support and continued to grind higher today surpassing the high highs that were struck yesterday. The morning low was also deep enough and overlapping with the potential wave (i) off of the 3469 low to consider it all of a wave (iv) in what I am still counting as an micro Ending Diagonal up off of that low. Having that low struck today extended the wave (iii) up enough to where it is no longer the shortest wave and allows for this micro ED to continue to push higher without invalidating the structure. So with that from a micro perspective, we still do not have any signal that we have struck a top just yet and this can continue to grind higher until we break some support levels below.
The initial level that I would want to see broken to give us an early signal that a top may have been struck would come with a break of the 3494 low from there I would then want to see a break of the 3469 level followed by a move through the 3438 level on the SPX.
Zooming out to the 60min chart we can also see that we are now banging up against the 238.2 ext of the wave (1) off of the March lows. So this level may also provide a bit of resistance here as we do have good fib confluence with this level and some of the smaller degree fibs. Upper support as shown on the bigger picture 60min chart currently comes in at the 335-3270 zone and should we be able to break those micro support levels noted above then we can watch this upper support zone as the next key pivot level. If that breaks then it makes it more likely that we have indeed struck a top in the wave (i) and are indeed in the larger wave (ii) pullback.
So while the pattern still remains quite stretched here until this starts to break through some of the support levels noted above this grind up can still continue higher but I still remain cautious here on the SPX chart as this pattern is now quite full on just about every timeframe.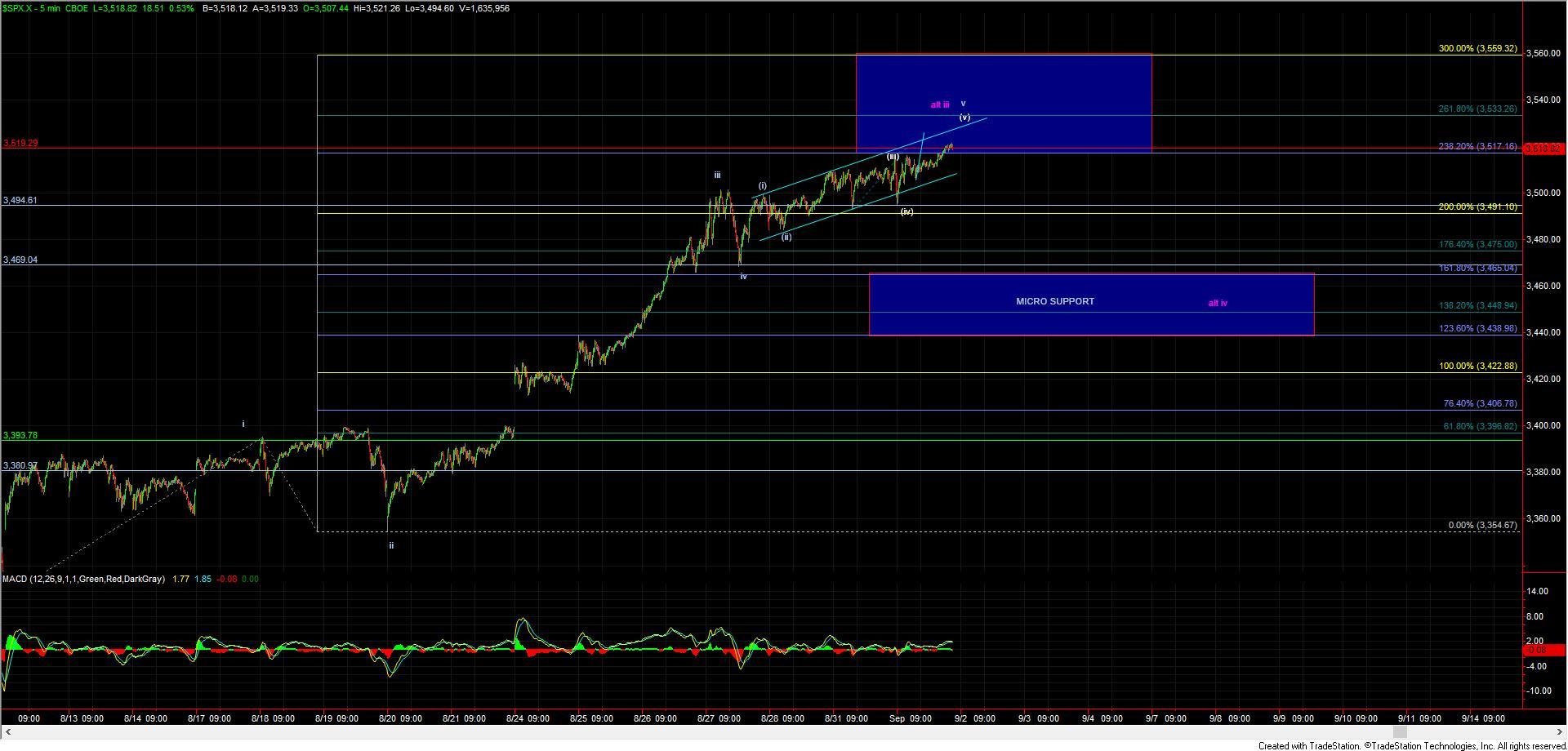 SPX 5m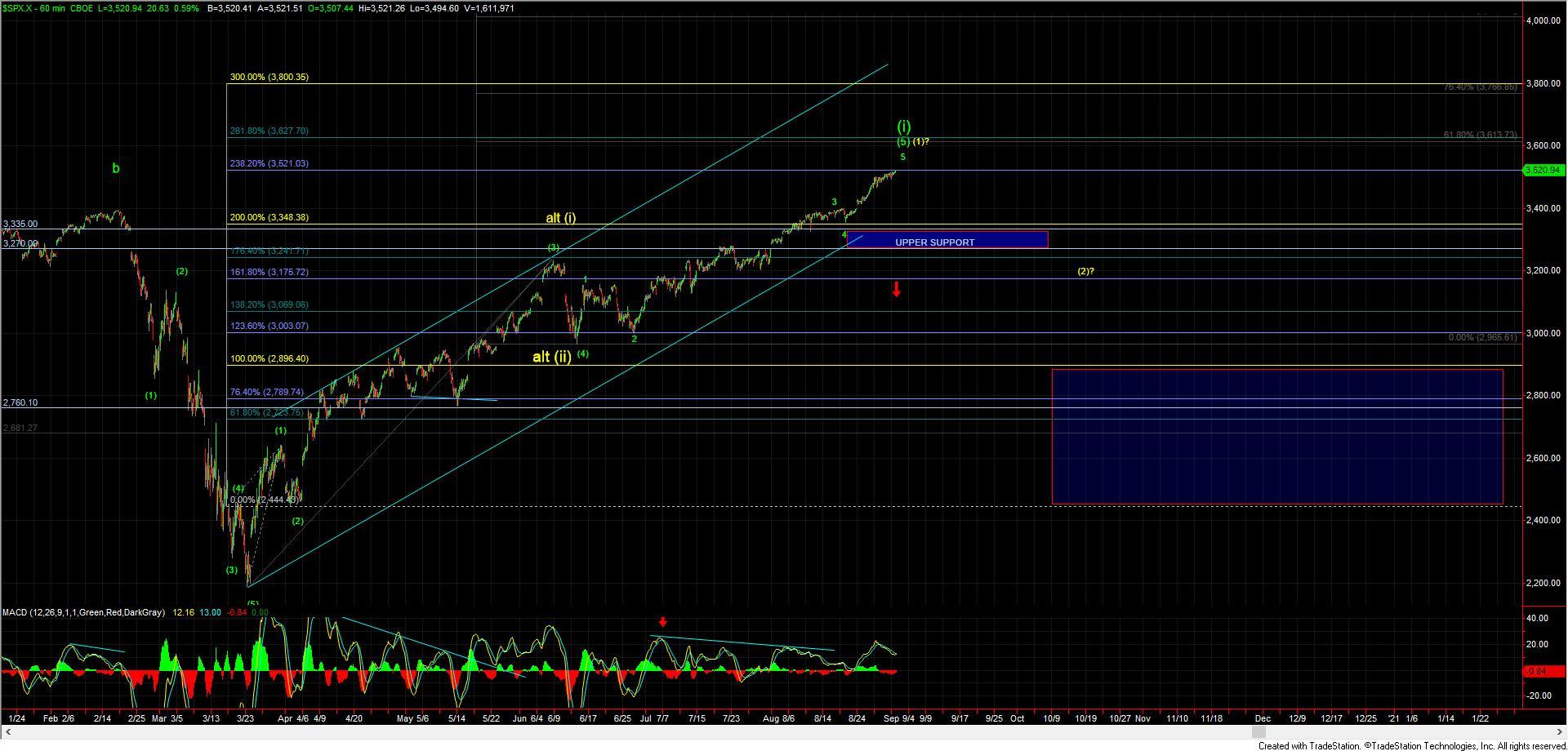 SPX 60m