The question on everyone's mind is if this decline is over at the low we struck yesterday. Personally, I feel the count would be a bit forced to consider that low as the low to this a-wave.
Therefore, with the move up we had at the end of the day, as long as the SPX does now break down below the 1915 level before hitting at least the 1954SPX region (with the potential to extend as high as the 1975SPX region), we are looking higher in a larger wave 4, which will likely turn us back down towards the blue box target.
But, I will note, as I did Monday morning, the .236 retracement of the larger degree wave 3 off the 2009 lows was struck at the low we saw on Monday. So, even if we drop again, all we may see is a truncated or double bottom. The higher this wave 4 takes us, the more likely that scenario may become. But, we will track the patterns once the downside pattern develops.
So, for now, I am not looking to the bullish side of the market in the bigger picture just yet. I think we may have another bearish event before we can potentially look for a bigger rally to take hold, which I believe will be a b-wave, as you can see on the 60 minute chart.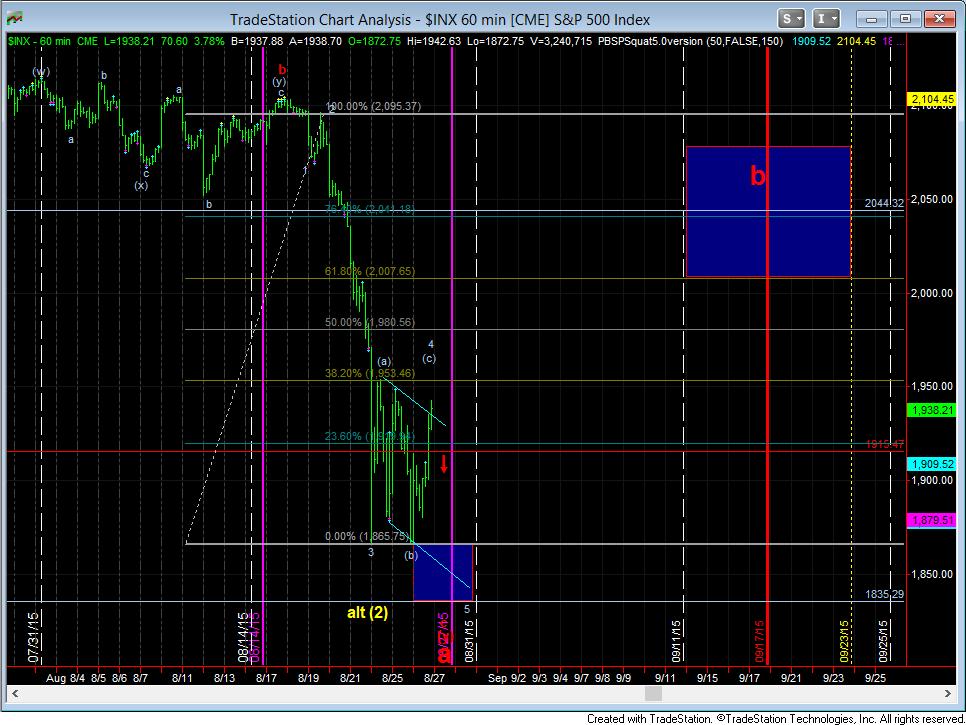 1turnchart