After a nice consolidation, especially in the IWM, the market is now trying to push higher to complete 5-waves up off the early March low.
Remember, we still need to complete a higher high – especially in the IWM - for us to have a full five waves up off the early March low, which would complete waves 1 of [3] in the SPX, and wave i of 5 of [3] in the IWM. So, based upon the IWM, we still need much higher to be seen before this occurs. The ideal target for the IWM for this 5th wave is in the 238 region. And, the SPX should really target the 4035-4100SPX region for wave 1, assuming wave iv has completed.
But, please keep in mind, there is still potential that wave iv has not even completed in SPX, as it is relatively small for a wave iv. Also keep in mind that even after we rally to the target for wave 1, we will still likely see yet another drop in wave 2 back towards the 3900-3950SPX region. So, I still do not believe we are set up to trigger the melt-up I am looking for just yet.
Stay on your toes, because however this takes shape, I still think there is going to be more up-down action before we are truly ready to target the 4300+ region in wave 3 of (3).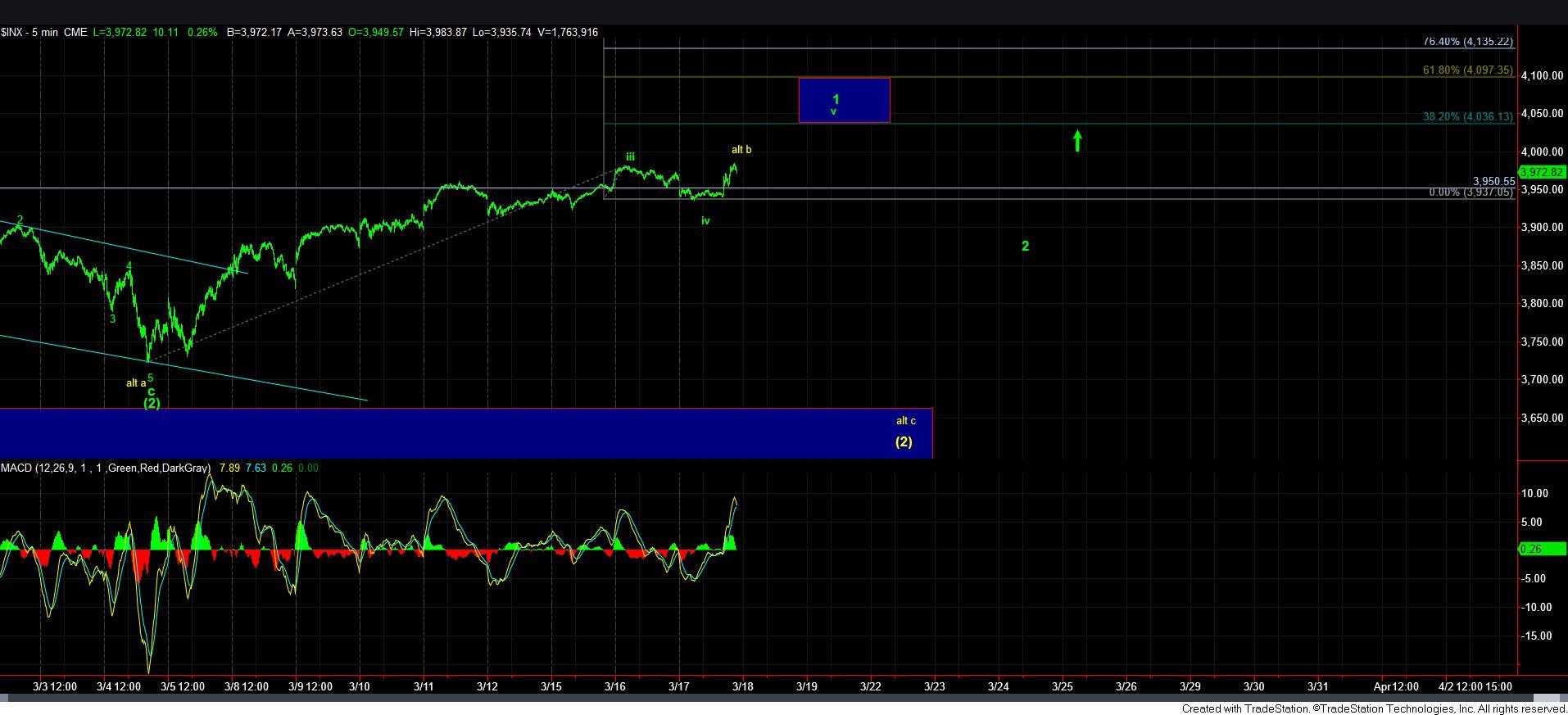 5minSPX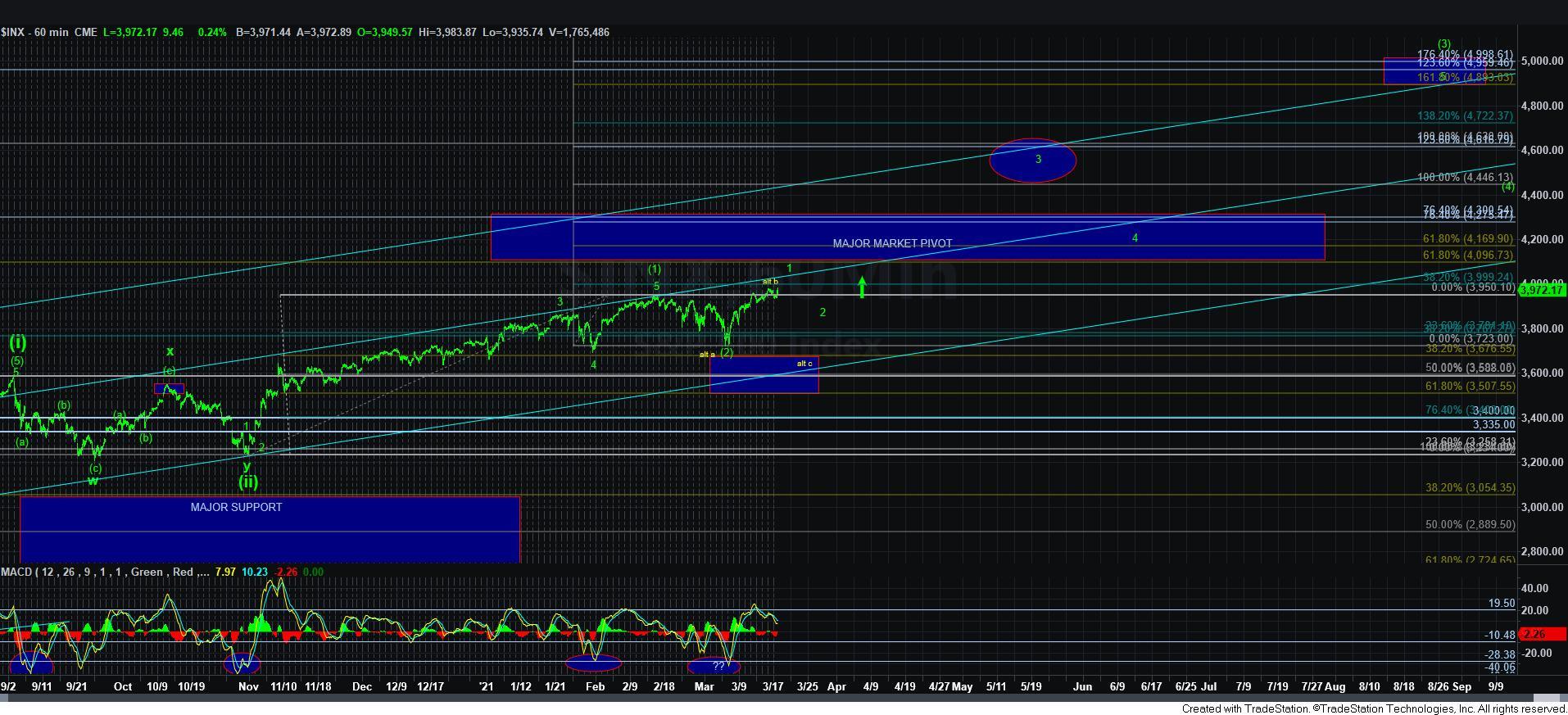 60minSPX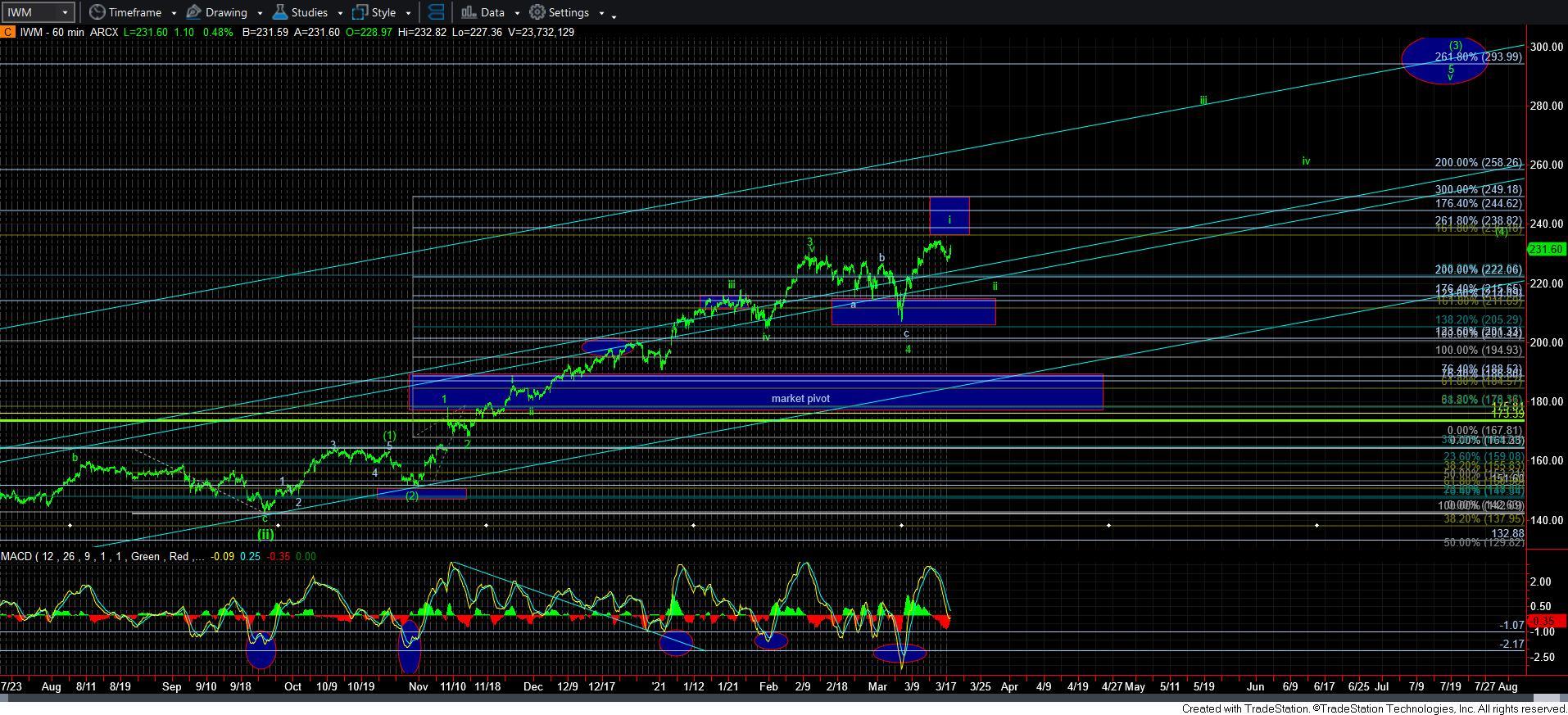 60minIWM