The Dreaded One More High?
There really is not much more for me to add this evening to what I wrote over the weekend and last night. But, I will note that some of the extremes I was seeing yesterday have gotten a bit more extreme.
In the meantime, the market is still holding its support over 3060. In fact, if you look at the attached 3-minute ES chart, you will see that this support region we have held today can support this being a wave 4 pullback off the October 31st low, which can still point us higher one more time for a micro 5th wave to complete this c-wave of [b].
However, I want to note that there is "some" potential that we have topped last night in a truncated ended diagonal, and marked by the yellow "alt-top" on the ES chart. However, just as I do not rely upon leading diagonals as a clear indication of a change in trend to the downside, I also do not rely upon truncated ending diagonals to mark a top until support breaks.
So, it is rather simple right now. As long as we maintain over the 3060ES support region, I have to look higher for that last micro 5th wave. Should we break below 3060ES overnight, then it would be a strong indication that the top to this rally off the October low has completed.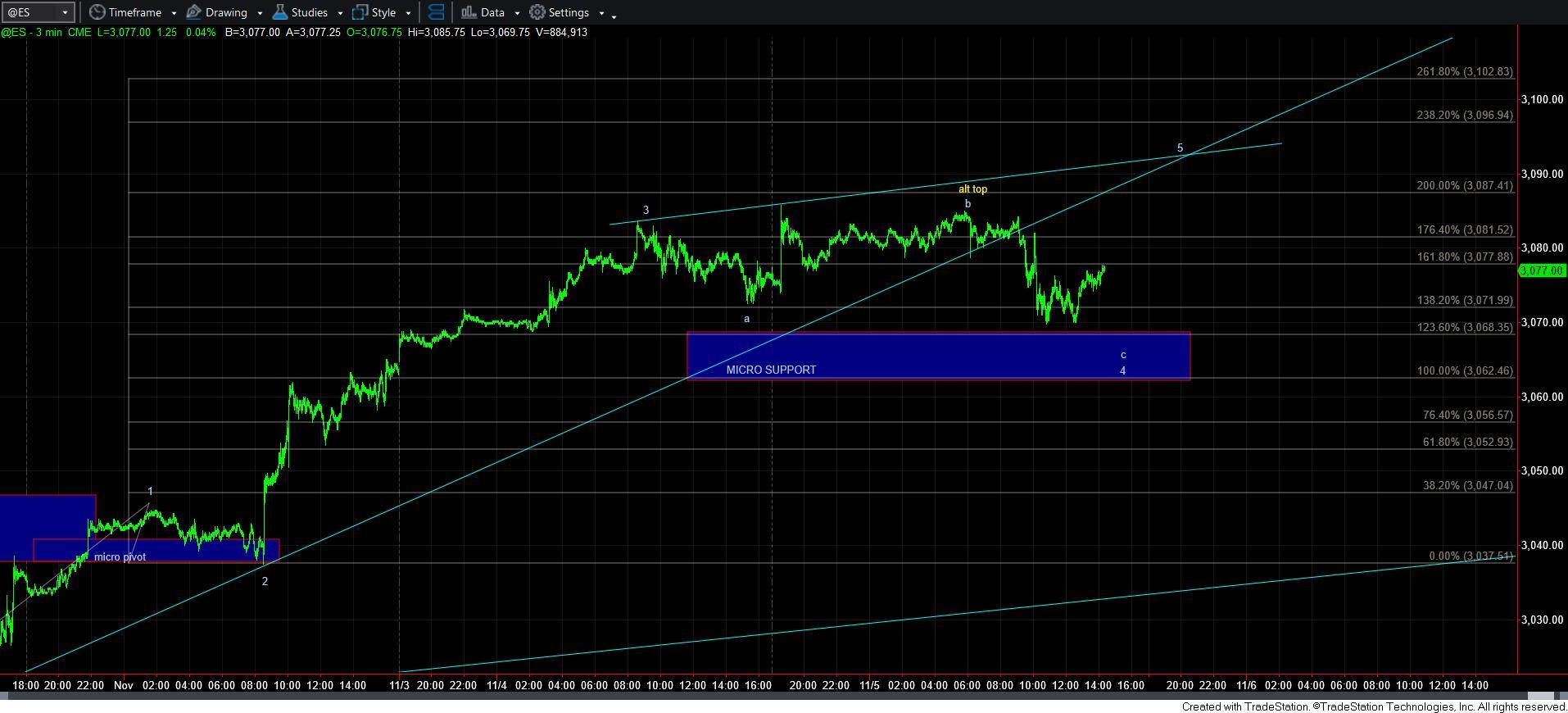 3minES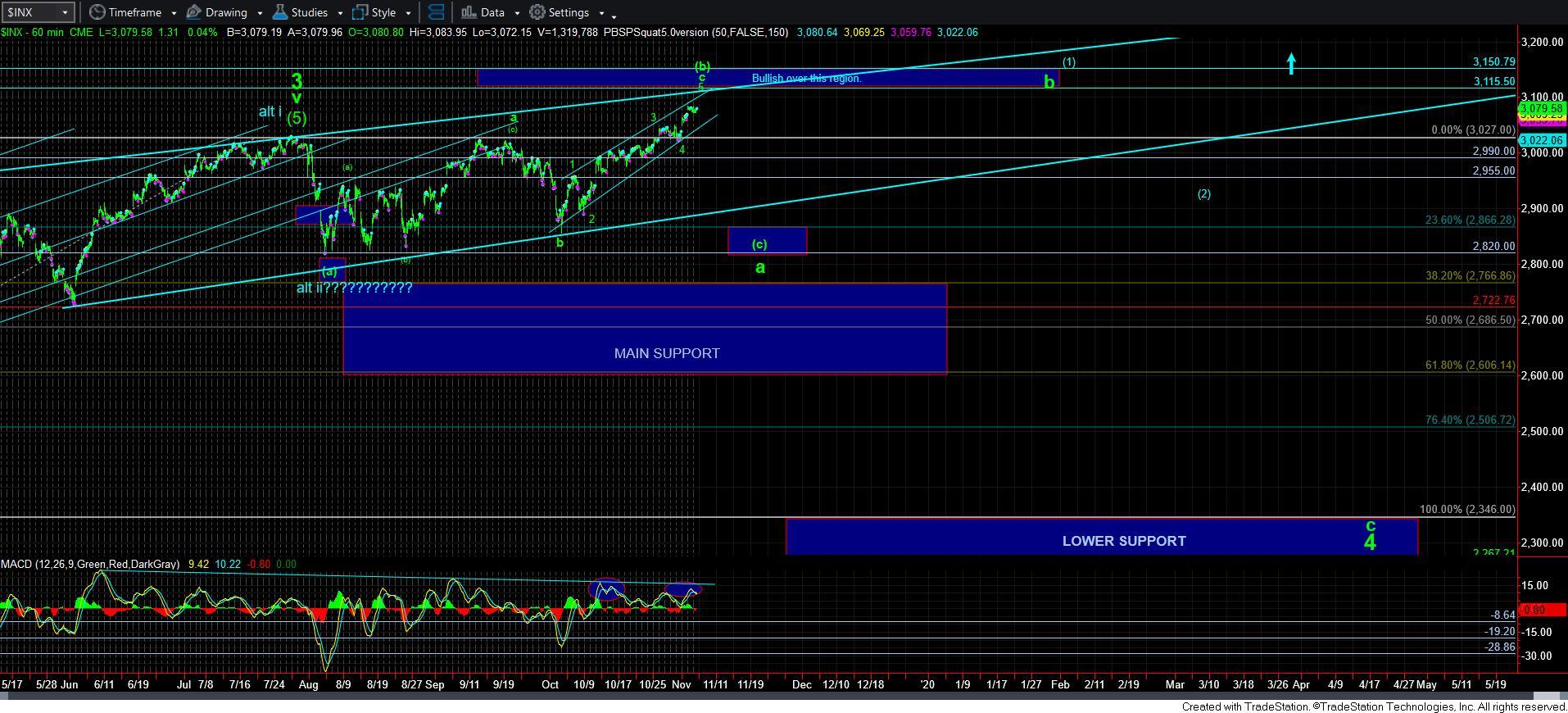 60minSPX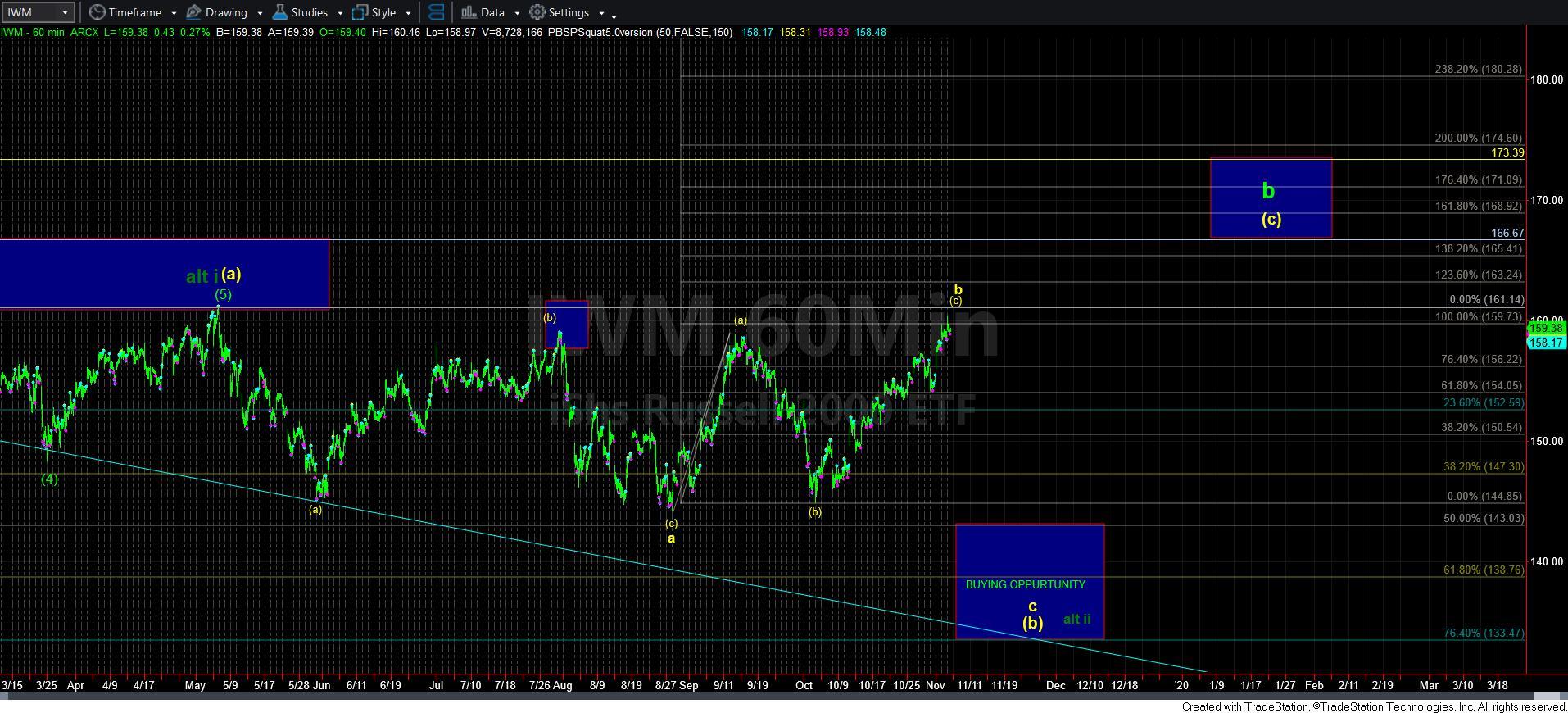 60minIWM