The Downside Setup Is Still In Place But The Pattern Remains Sloppy
After striking a higher on Monday the market ground its way lower giving us what can count as a sloppy five-wave move to the downside. While we can certainly count this five-wave move as the start of the wave 3 down off of the 4541 high the sloppy nature of this initial move leaves us still awaiting further confirmation of a top with a break of some key support levels below.
Zooming into the five-minute chart the next key support zone that I am watching below comes in at the 4443-4435 zone below. This represents the 76.4-88.6 retrace zone from the move up off of the 4428 low. If and when we can break that zone then the 4422-4405 zone is the next key pivot below which represents the 61.8-76.4 extension of the wave 1 down off of the 4541 high.
If we are unable to break those levels then it would open the door for this wave 2 to not quite be done at the high that was struck at the 4491 high at which point we could still see a wave c of 2 attempts to push higher towards the 4513 high as shown in red on the 5-minute chart. If that does occur then I would be looking for another five-wave move to the downside to give us a signal that wave 3 down has begun.
If we break back up over the 4513 level then it would open the door to a push to new highs per the purple count. That said there are multiple issues with this path and as long as we remain under resistance the near-term pressure will remain down as laid out on the charts. We do however still need to get back under the key support levels as noted above to give us further confirmation that we have indeed topped.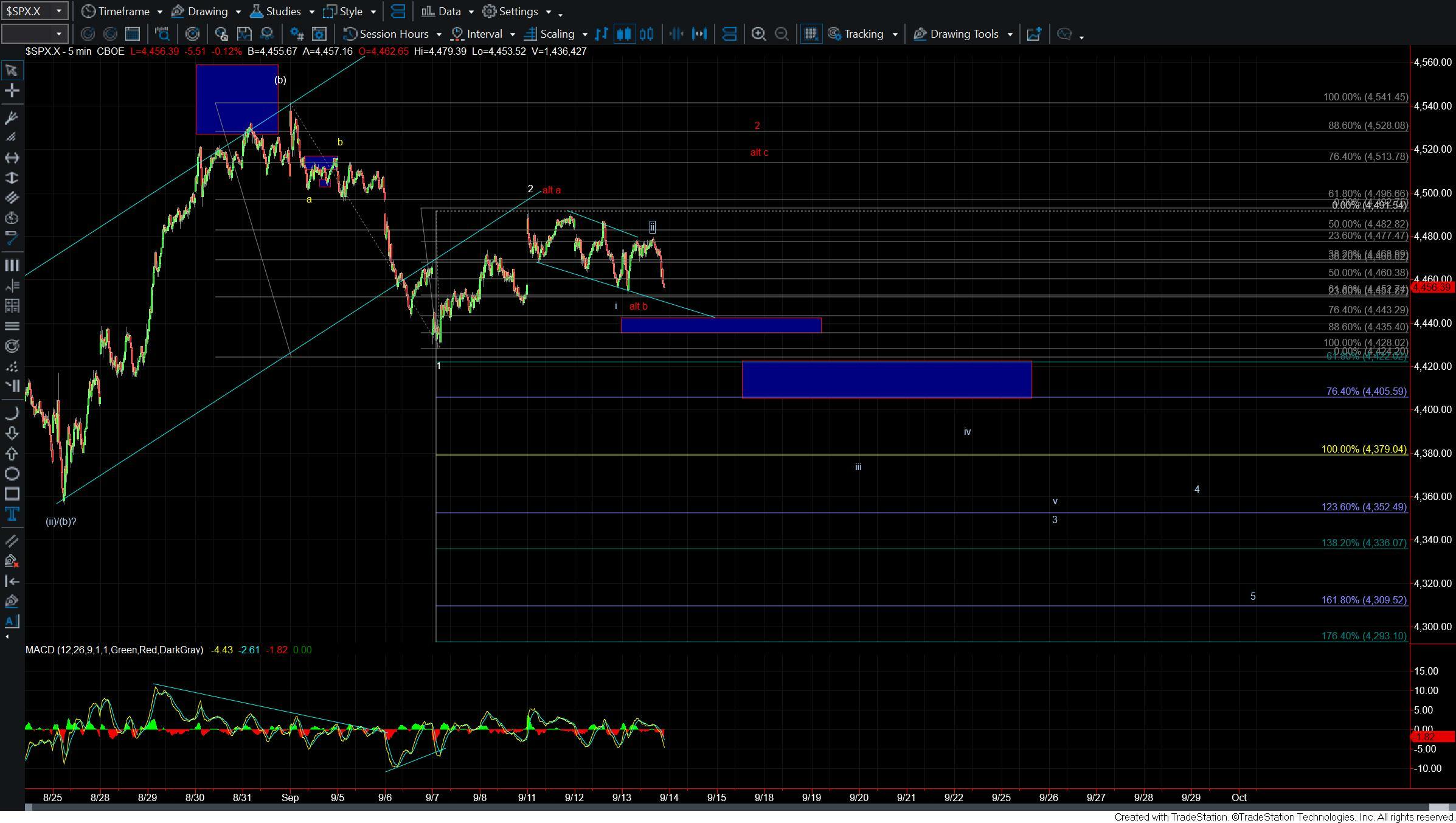 SPX 5m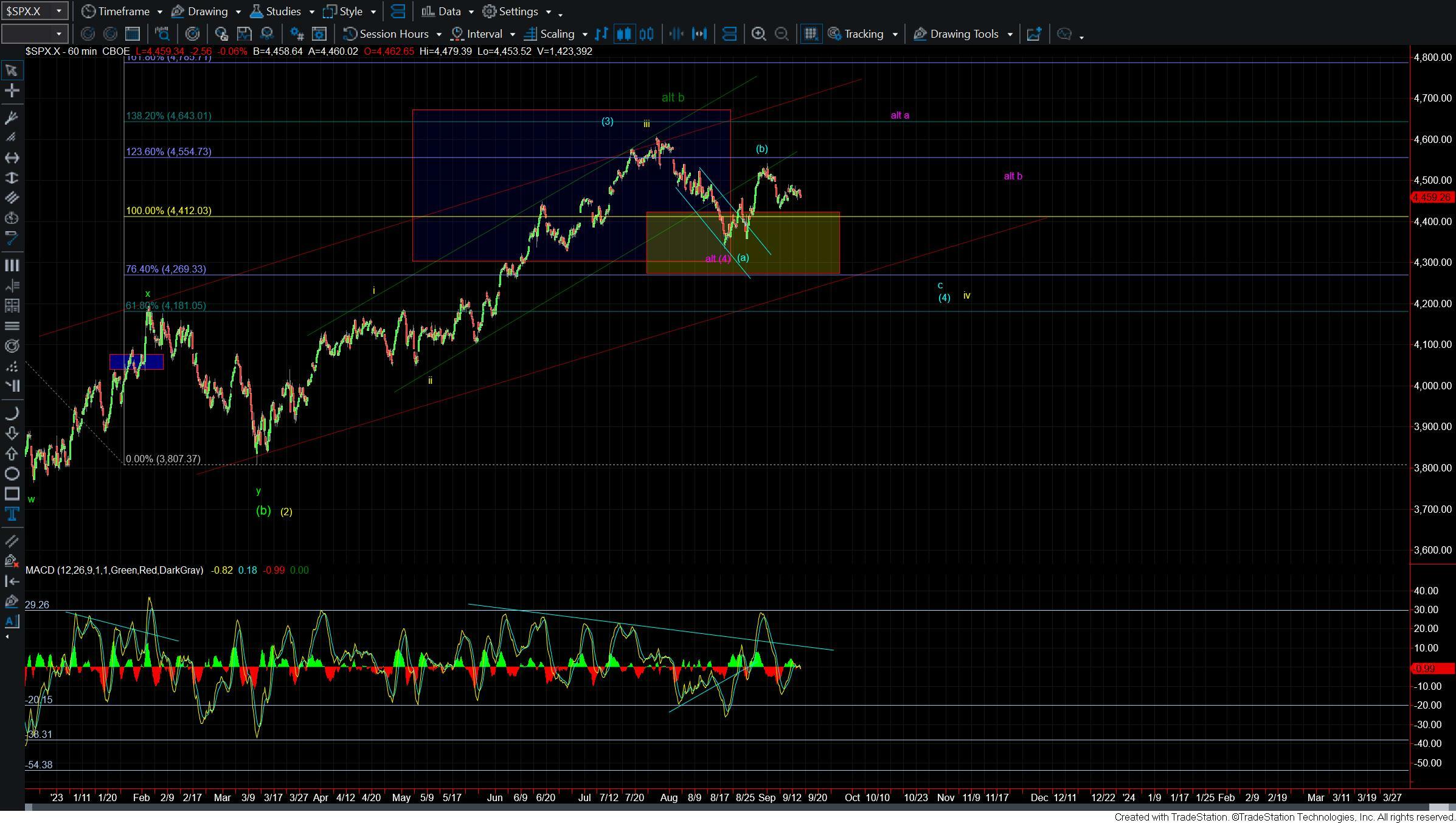 SPX 60m